The Unlikely Feud Between Daisy Ridley And Ted Cruz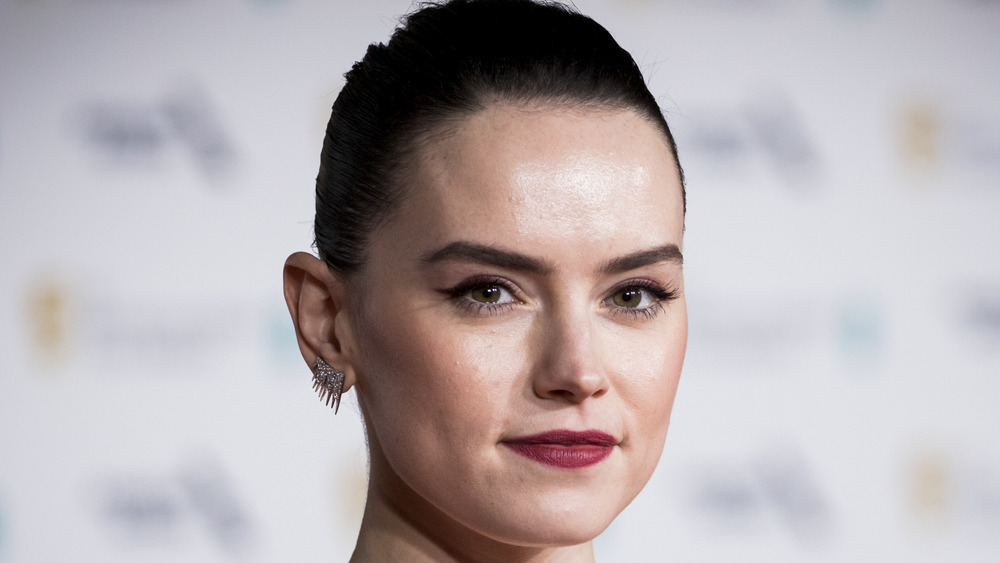 Tristan Fewings/Getty Images
Texas U.S. Senator Ted Cruz had quite the dramatic February in 2021. On an episode of Verdict with Ted Cruz, the senator attacked environmentalists, saying "Have you noticed in how many movies how often rabid environmentalists are the bad guys?... The view of the Left is people are a disease." This drew the ire of Cary Elwes, the star of Cruz' self-professed favorite movie, The Princess Bride (Cruz has even been known to quote the film in rally speeches, as per NPR). Elwes quote-tweeted a clip of the episode to mock Cruz, writing "How does it feel to know that... the entire cast and crew of your favorite movie... have nothing but rabid contempt for you?" Cruz tweeted back to the ex-Hollywood heartthrob, "Does this mean you want your picture back?" with a photo of an autographed poster from Elwes to Cruz.
Elwes was, by no means, the end of Cruz's February 2021 controversies. He faced heavy criticism for traveling to Cancun, Mexico amidst the treacherous ice storm that devastated Texas' power grid in mid-February. "In hindsight, I wouldn't have done it," Cruz admitted per AP News upon returning prematurely. 
In a completely unrelated third incident in late February 2021, Cruz ignited yet another Hollywood feud, this time with Star Wars' Daisy Ridley, who returned to the big screen in March 2021 with the thriller Chaos Walking opposite Spider-Man star Tom Holland. What could these unlikely beef-fellows be fighting over?
Daisy Ridley echoed the criticisms of Ted Cruz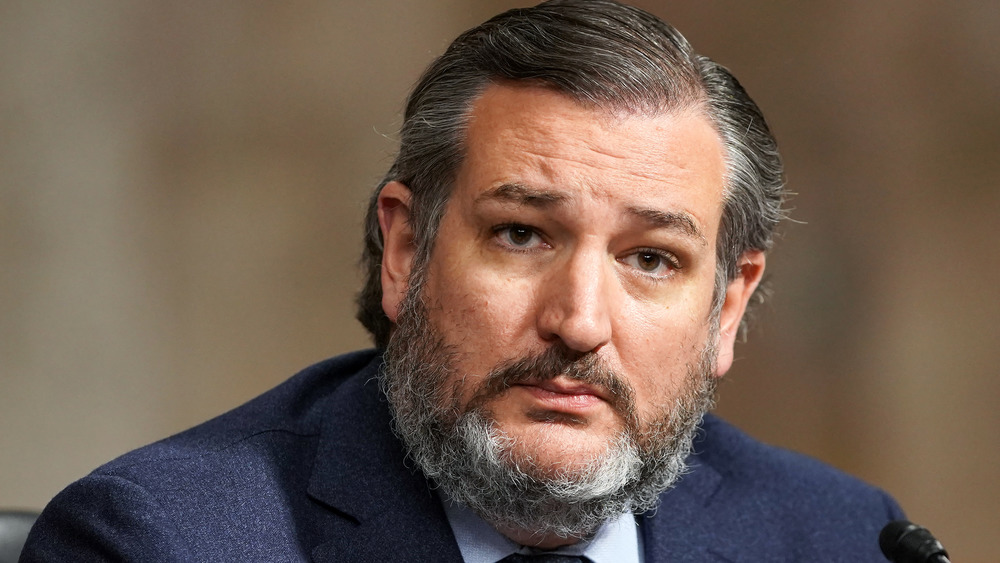 Pool/Getty Images
The bout of Ted Cruz versus Daisy Ridley began when Cruz took to Twitter on Feb. 11, 2021 to defend ex-The Mandalorian star Gina Carano's firing from the Disney+ show as well as all Lucasfilm productions. Per The Hollywood Reporter, a Lucasfilm spokesperson said Carano was fired for "denigrating... cultural and religious identities" after the professional MMA fighter-turned-actor seemingly aligned the treatment of Republicans to that of Jewish people in Nazi Germany in a tweet. 
"Gina Carano broke barriers in the Star Wars universe: not a princess, not a victim, not some emotionally tortured Jedi," Cruz tweeted, with his last reference clearly meaning Ridley's "Rey" character in the third Star Wars film trilogy. In a subsequent Yahoo! Entertainment interview promoting her flick Chaos Walking, Ridley immediately clapped back at Cruz, quipping, "I am very happy to be an emotionally tortured Jedi who doesn't leave their state when it's having a terrible time." Even the controversy-friendly Cruz surely felt that burn.
As for Ridley, she re-stirred Star Wars fans' enthusiasm in the April 2021 issue of Empire (via GameSpot) by saying that Rey could possibly return to the space-bound fantasy franchise. "I'm always open to a revisit," Ridley said before qualifying, "I think there's a lot of cool things to be made before any potential revisit." Star Wars return or not, Ridley has a bright (and apparently witty) future ahead of her still.