The Real Meaning Behind Justin Bieber's 'Ghost'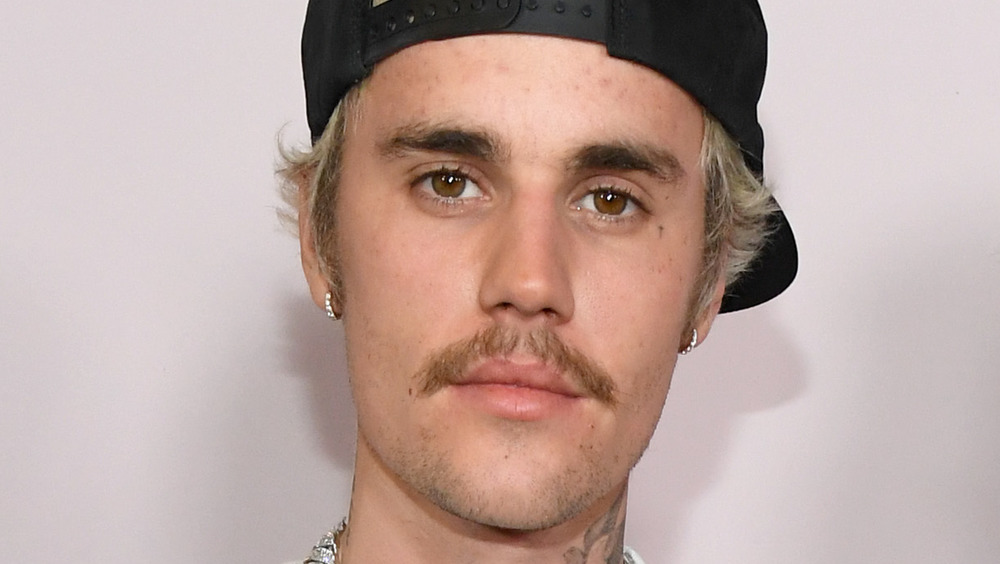 Kevin Mazur/Getty Images
Fans of Justin Bieber will be well aware of the fact that on March 19, 2021, he released his sixth album, Justice. Featuring 17 new tunes for eager listeners to devour, each song — including future hits like "Unstable" and "Die for You" — gives us another glimpse into the star's world and experiences as well as his heart and mind. That's why so many people are surely intrigued by "Ghost," which seems to tell us a lot about the singer's take on a certain sad situation.
"Youngblood thinks there's always tomorrow / I miss your touch some nights when I'm hollow / I know you cross the bridge that I can't follow," Bieber sings in the first verse, per Genius, setting the song off on a heart-wrenching tone. He then continues by saying that "since the love that you left is all that I get," he wants the person that he's addressing "to know that / If I can't be close to you / I'll settle for the ghost of you / I miss you more than life / And if you can't be next to me / Your memory is ecstasy..."
Are you crying yet? At least sniffling? And you're probably wondering what (and who) Bieber is actually singing about. Well, it turns out that he took the time to explain the meaning behind the song himself.
Is Justin Bieber still missing his famous ex?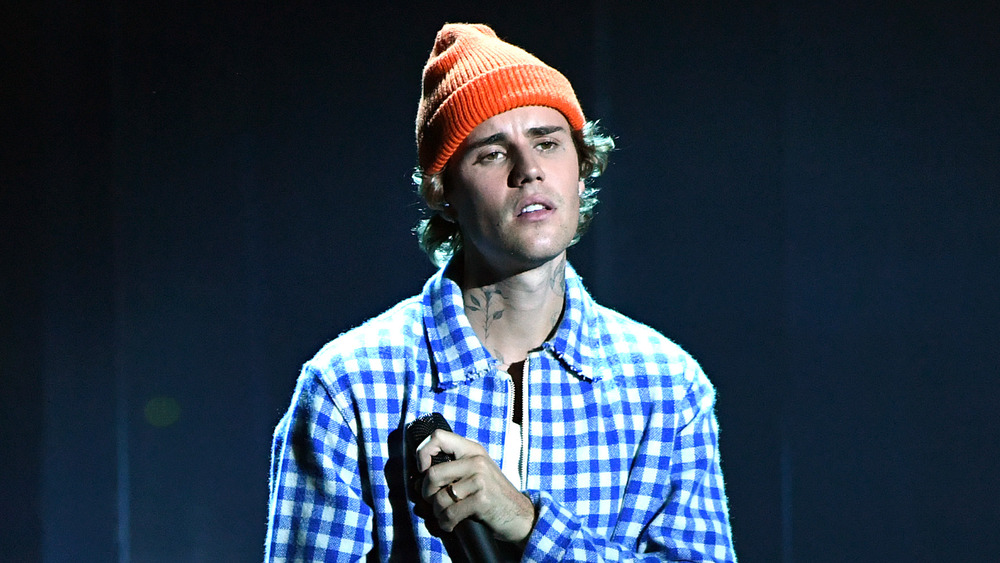 Kevin Mazur/ama2020/Getty Images
When you listen to Justin Bieber's "Ghost," it becomes pretty clear that he's talking about losing someone in his life. But is he referring to a specific person? Some people are apparently under the impression that he's still dealing with his split from Selena Gomez while others aren't into that idea at all.
So what does the star himself have to say about the meaning behind "Ghost"? Well, he told Vogue that the song is (unsurprisingly, considering the lyrics) about "losing somebody you love." He added, "I know a lot of people have; I know this has been a really challenging year where we've lost loved ones and relationships too." The singer then broke down what the song offers to his fans during these trying times. "The hook is saying, 'If I can't get close to you, I'll settle for the ghost of you.' That works for this quarantine situation," he tells listeners. "We're not relating and connecting in the same way. It has allowed us to only really have these memories." He also noted that he "hope[s] this resonates and ... fills your heart up with joy or comfort in some sort of way."
Whoever Bieber might be singing about, there's no denying the fact that his lyrics delve into being haunted by the loss of someone and yet (at least) comforted by their memory.