Jeff Daniels' Net Worth: How Much Money Does The Actor Make?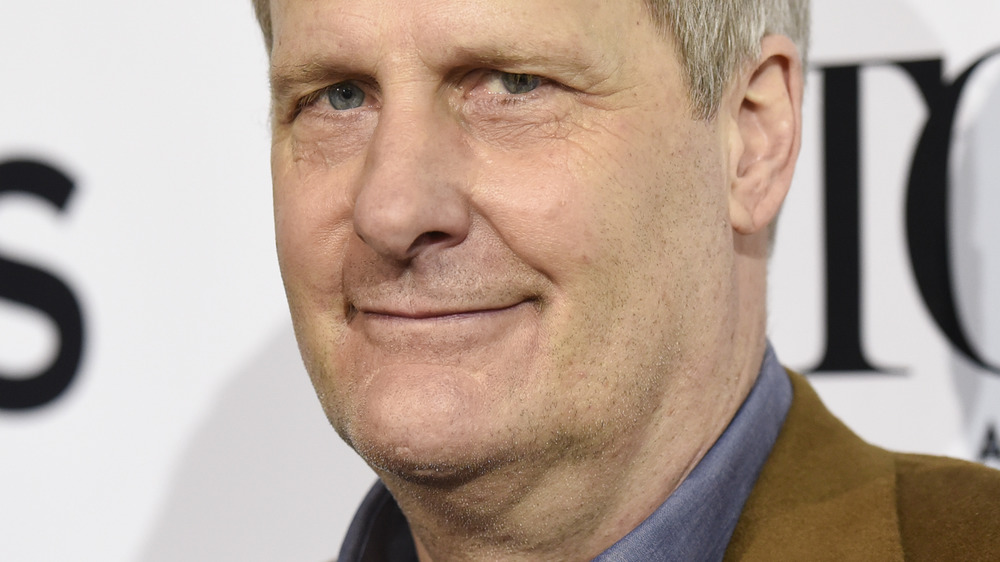 Matthew Eisman/Getty Images
Dumb and Dumber... more like Rich and Richer! Jeff Daniels' net worth to date is quite impressive.
Born in Georgia but raised in Michigan, per IMDb, the shaggy-haired actor established himself as a likable star fast. He lit up the screen in films like 1986's Something Wild, but his claim to fame really came in 1994 in the beloved cult comedy, Dumb and Dumber! Starring Jim Carrey and Daniels as Lloyd and Harry respectively — best friends, roommates, too dumb for this world — the film has, per TIME, persevered 25 years later as "the closest we've got to the gold standard" of toilet humor. And its finer moments arguably transcend even that. If you've seen it, you know. Dumb and Dumber is an all-time friendship classic and for that, we are thankful.
Jeff Daniels did not close the lid, so to speak, on his career at that point. The star has since starred in acclaimed films like 2005's The Squid and the Whale from Marriage Story director Noah Baumbach, and from 2012-14 in HBO's The Newsroom. Jeff Daniels truly has a bevy of impressive credits, and at the 2021 Golden Globes, we remembered to love him. The star, who was nominated for Best Actor, Miniseries or Television Film for his turn as James Comey in Showtime's The Comey Rule, appeared on video wearing a plaid flannel shirt that was very "dad." It was a great moment.
Well, scroll down for the affable Jeff Daniels' net worth to date.
Jeff Daniels has come a long way in terms of wealth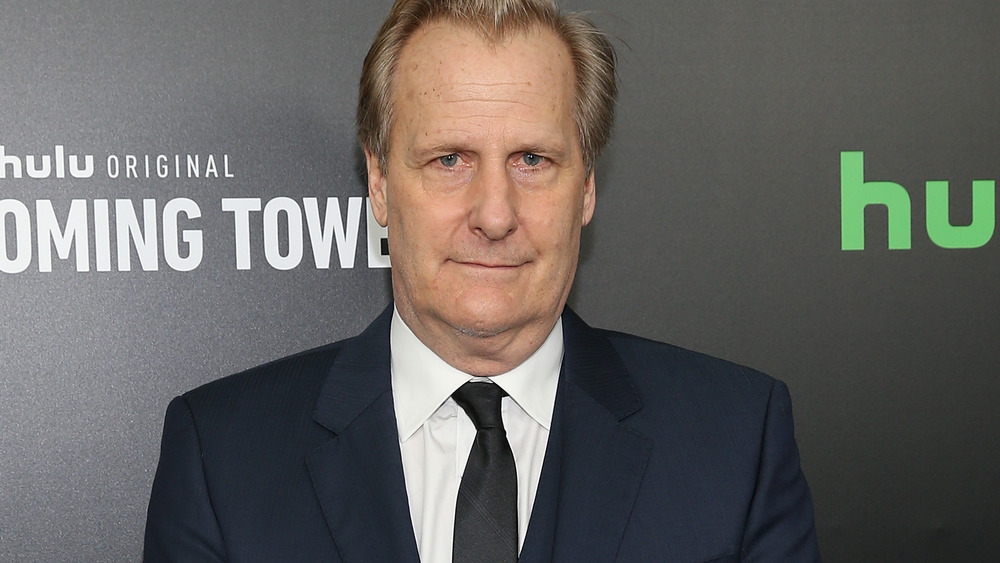 Bennett Raglin/Getty Images
So what is Jeff Daniels' net worth to date? Before we dig into the celebrity's assets, it's worth noting just how far he's come. Behind Dumb and Dumber was a not-so-funny pay gap story. Daniels made the list of worst paid actors from the '90s, as he was paid $50,000 for playing Harry Dunne while Jim Carrey was paid $7 million, according to Insider. It's truly upsetting to hear, but much like Harry, Daniels has "totally redeemed himself" — and his bank account. 
According to Celebrity Net Worth, Jeff Daniels is worth an impressive $45 million. According to the outlet, he makes $150,000 per TV episode (assumedly that's for 2020's The Comey Rule), so he is doing alright. Real estate-wise, Jeff Daniels is not your traditional one. He moved to Michigan in 1986, according to PBS NewsHour. He's lived there with his high school sweetheart, Kathleen Rosemary Treado (they share three children), ever since. The home sits on two acres, per CelebHomes. 
Clearly, Jeff Daniels appreciates his home state, though he's happy he didn't get into lumber professionally. "If I were helping my brother run the lumber company, we might be facing bankruptcy," Daniels told the Lansing State Journal. "Fortunately for him and for my dad... I came out of that... with even less appreciation of wood than I had going in." 
Jeff Daniels may not appreciate lumber, but we appreciate Jeff Daniels.