Who Is Wyatt Russell's Wife, Meredith Hagner?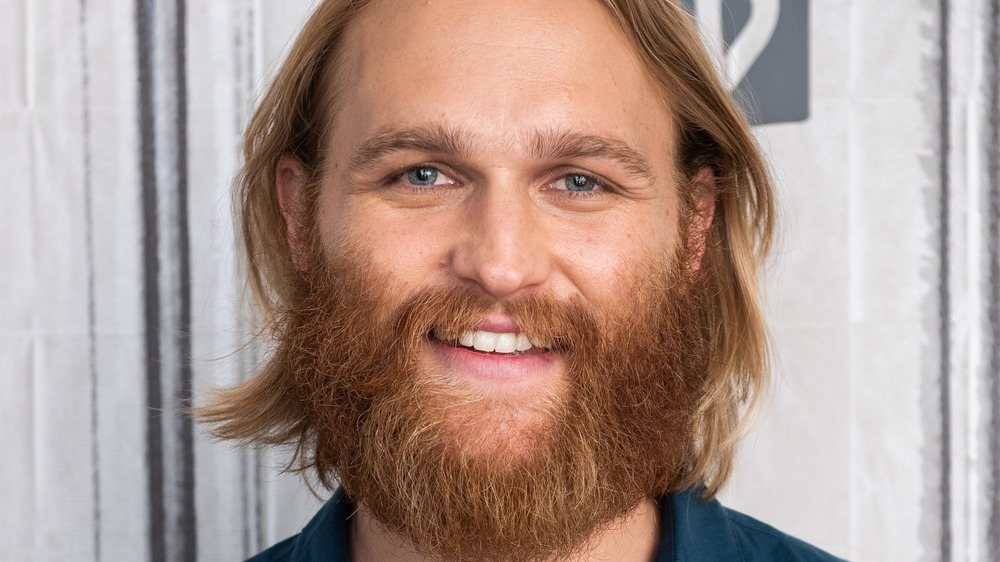 Mike Pont/Getty Images
Viewers who have tuned into The Falcon and The Winter Soldier on Disney+ may recognize a familiar face and name in Wyatt Russell. The 34-year-old may be new to the Marvel Cinematic Universe playing John Walker, but he comes from a famous acting family. His father is Kurt Russell, a movie star in his own right, who has starred in films such as Escape from New York, The Hateful Eight, and Once Upon a Time... in Hollywood, and his mother is the equally-famous Goldie Hawn, known for films like Death Becomes Her, Private Benjamin, and The First Wives Club. Wyatt is also Kate Hudson's half-brother — what a family, right?
Hawn and Kurt met on the set of Swing Shift in 1983, per Closer Weekly, and welcomed Kurt three years later. It seems like marrying within the industry is a tradition for the Russell family, as Kurt also met his wife, Meredith Hagner, through acting. Keep reading to find out more about the love of Kurt's life.
Meredith Hagner fell in love with Wyatt Russell while filming a movie together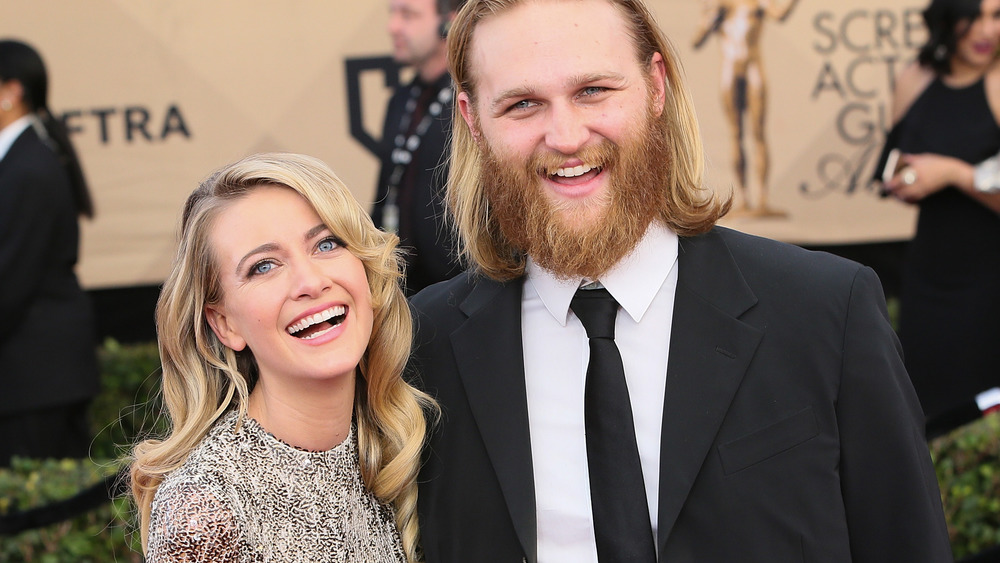 David Livingston/Getty Images
According to People, Wyatt Russell and Meredith Hagner fell in love while filming the comedy Folk Hero & Funny Guy in 2016. Like Russell, Hagner is also an actor. She was nominated for "Outstanding Younger Actress" in the 36th Annual Daytime Emmy Awards in 2009, per Broadway World, and has since acted in numerous television and film roles, including Portia Davenport in Search Party on HBO — a role she says challenges her.
"The best humor comes from a place of sadness. My favorite comedians draw from the weaknesses in their life," Hagner told Marie Claire in 2016 about how she approaches the character in Search Party. "Portia has exaggerated insecurities that I feel in my own life. I like pulling things from my life that I think are funny, or kind of sad."
Well, hopefully, there's not a lot of sadness in Hagner's life these days — she welcomed a son named Buddy Prine Russell with Russell in March 2021. "VOGUE, BABY! And right after these photos we HAD A BABY, BABY! April issue of @voguemagazine in our van, Carnella," she captioned an Instagram post cradling her baby bump with Russell in their modified van. "2 weeks after these photos were taken we welcomed the heavenly Buddy Prine Russell into the world! It's been nothing short of magic."
With a new baby, her husband's rising popularity, and a successful career in her own right, Hagner certainly has a lot to celebrate in her life.