Kaia Gerber Was Just Cast In This Hit Show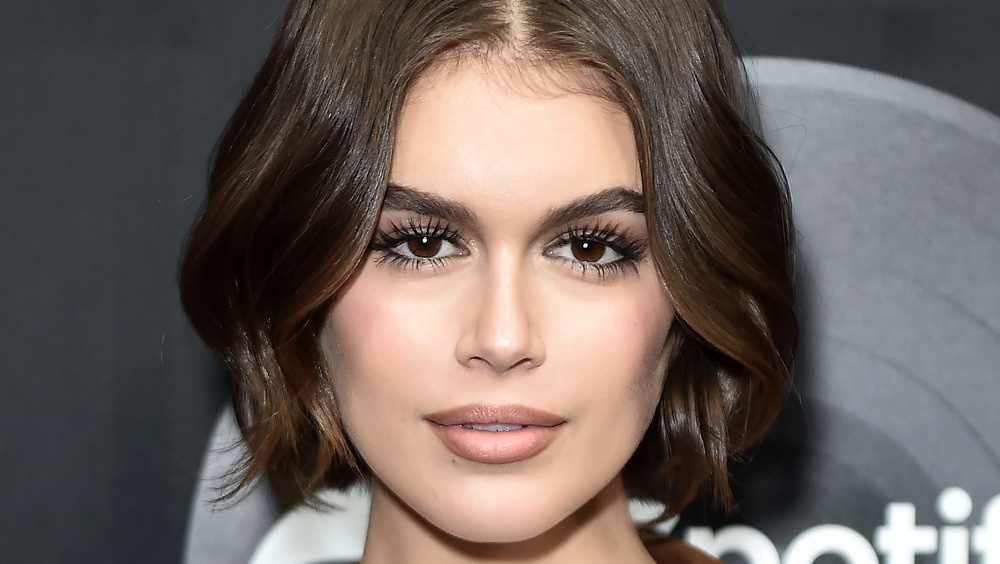 Steven Ferdman/Getty Images
Kaia Gerber's most recent gig is proving that she's more than just a pretty face. The model — who looks like the twin of her famous mother, Cindy Crawford — has been in the spotlight for the past few years, thanks to her stunning looks and colorful Instagram feed.
Gerber made her modeling debut when she was only 10 years old. The youngster went big — modeling in a Versace campaign (not too shabby for a first job if you ask us!). Five years later, Gerber and her brother Presley Gerber (who is also unsurprisingly really, really good-looking) were highlighted in CR Fashion Book. In recent years, Gerber's star has continued to rise, and she's booked massive gigs with luxury brands Marc Jacobs, Dior, and Ralph Lauren, to name a few (per Grazia). The beauty has dated a few famous names in Hollywood, including Ariana Grande's ex, Saturday Night Live funnyman Pete Davidson.
Gerber's blossoming career has already earned her a pretty hefty bank account that's worth $3 million, as of March 2020... and it's safe to say that there's plenty more cash to be earned between modeling gigs, television show appearances, and countless other business ventures because, for her, the sky's the limit. In March 2021, the knockout landed yet another job — but this one wasn't for modeling.
Keep scrolling to find out which hit television show she will appear on next.
Kaia Gerber will star in a horror television show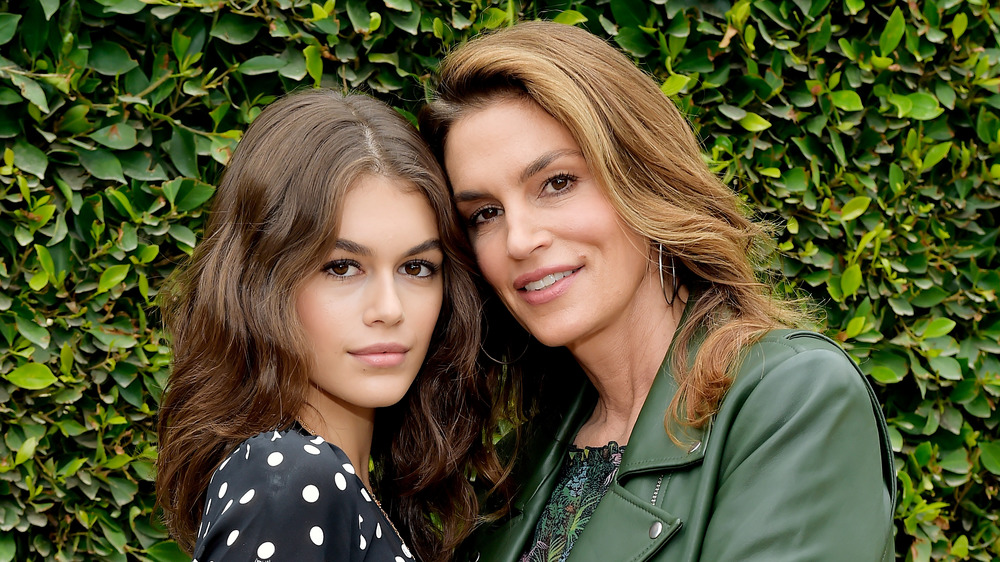 Stefanie Keenan/Getty Images
Watch out, folks, because Kaia Gerber is the latest model to take her talents to television. According to Ryan Murphy's Instagram page, Gerber will join the 10th season of the American Horror Story. "Very excited to announce that Kaia Gerber is joining the American Horror Story family," he shared with fans, alongside a photo of Gerber smiling on the red carpet.
Fans have given the news plenty of attention, and Murphy's post amassed more than 2,700 comments in under 24 hours. The model also took time to express her excitement over the casting announcement, writing, "if I'm dreaming this, don't wake me up," in the comments section. 
According to Deadline, the 10th season of American Horror Story will be the last. Murphy revealed that it's double the fun, taking on two themes instead of just one (one will be by the sea and the other by sand). Other big names like Macaulay Culkin, Sarah Paulson, and Billie Lourd will also appear in the series' final season.
According to CBR, a few clues hint that the "by sea" portion of the show could be inspired by the hit film Jaws, seeing as it is being filmed in Provincetown, Mass., instead of Los Angeles (Jaws was filmed in Cape Cod). Whatever the case for the upcoming installment, one thing is for sure — people will be plenty interested to watch Gerber showcase her acting skills.