The Truth About Jessica Walter's Marriage To Ron Leibman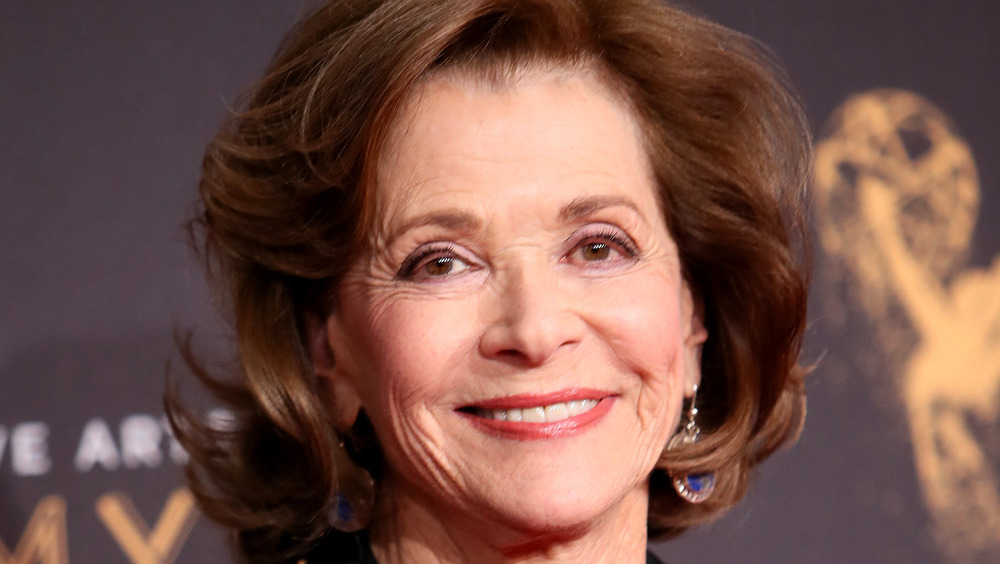 David Livingston/Getty Images
Following the untimely death of actor Jessica Walter at the age of 80, per Deadline, people are remembering her work, like her role in Arrested Development, plus her longtime romance with her late husband, Ron Leibman. Her death comes just two years after Leibman, who was known for his Tony-winning performance in Angels in America: Millennium Approaches, in addition to his memorable work on Friends as Rachel Green, aka Jennifer Aniston's father, died in December 2019 at the age of 82 (via Variety).
The pair, who tied the knot in 1983 after meeting at a house party, according to The Hollywood Reporter, made an iconic acting duo. They cheered on each other's work and occasionally took center stage together, like in the 1986 Los Angeles Theatre Center production of comedy Tartuffe, and later their 1988 performance in Rumors, per THR. However, their most memorable project as a pair came later in life when Leibman joined the cast of Archer in 2013, where Walter was already voicing the role of Malory Archer. 
But while they were in the same competitive field, their commonalities made them stronger. "There are no egos when it comes to our work," Walter told the Los Angeles Times in 1986. "We don't compete, we're not trying to prove anything to each other. I think that's why we got married: We'd both reached a point in our lives where we weren't fighting." Keep scrolling for more details about Jessica Walter and Ron Leibman's relationship.
Jessica Walter and Ron Leibman made a great team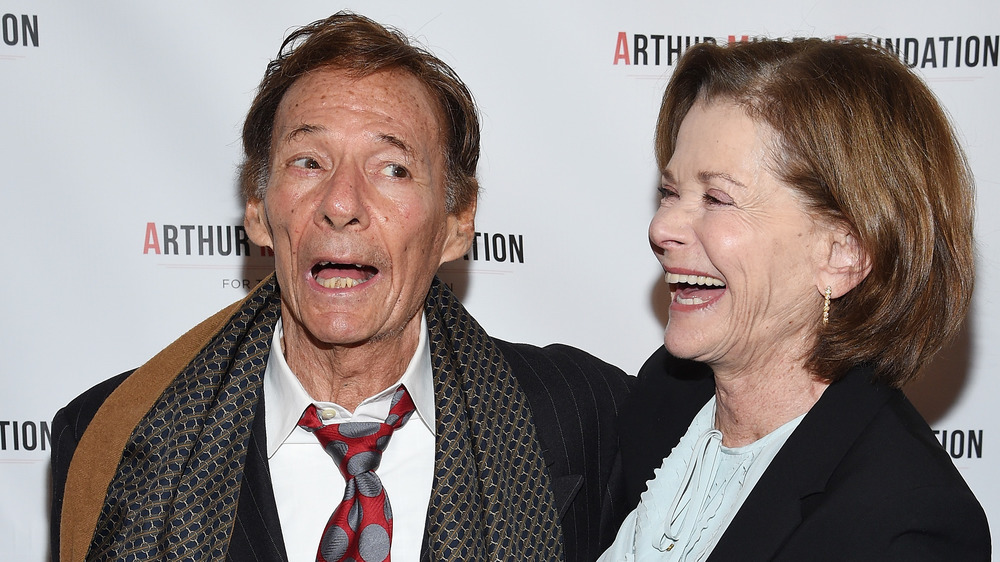 Dimitrios Kambouris/Getty Images
After almost 40 years of marriage, it goes without saying that Jessica Walter and Ron Leibman made a great team. In the early years of matrimony, they couldn't help but gush over their relationship, however, it looks like they prioritized privacy later in life. "I pray for Ron's success," Walter told People in 1984. "The happier he is, the happier I am, and I know he feels the same way about me."
The pair were both each other's second marriages, with Leibman moving on from Linda Lavin, while Walter was previously wed to Ross Bowman, who fathered daughter Brooke Bowman. Although Walter and Leibman never had a child of their combined DNA, Leibman embraced Brooke as his own.
"I'm this other guy, an addition to her life rather than a minus," he told People about his relationship with his stepdaughter, adding how he knew the mother-daughter duo came as a package. "The fact that Jessie was an actress frightened me. I'd been married to an actress, and I understood the difficulties. I also knew I would be getting involved with two people, not just one. It scared me." 
As for Walter, she didn't have many reservations, telling the outlet, "He's the most interesting person I've ever met," adding, "Can you imagine a man who's handsome and sexy and also subscribes to the New Republic?" In the wake of their deaths, Walter and Leibman truly sound like a match made in heaven.