The Real Reason Britney Spears' Life Would Supposedly Be Better Without Her Dad As Conservator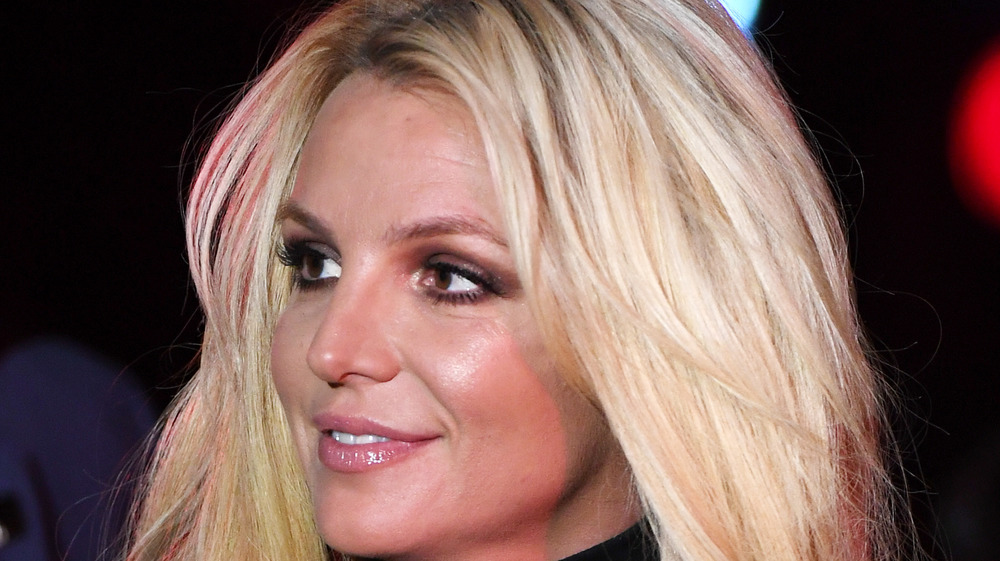 Ethan Miller/Getty Images
In the New York Times documentary Framing Britney Spears, fans got an intimate look at the struggles Britney Spears has faced in dealing with the legal conservatorship her father, Jamie Spears, has had over her since 2008, after she dealt with a series of mental health issues. She was forced to relinquish control of her finances, estate, mental health decisions, and career choices to him as her conservator. In 2019, a movement, #FreeBritney, began by a group of her fans who believe she's trapped. They protest for her freedom on her behalf. "Her conservators decide whether or not she works, as she cannot enter into contracts for herself because she is legally not her own person," reads a statement on FreeBritney.net, a popular fan site. "Britney Spears needs permission from her conservators to leave her house or spend any of her own money."
According to trial lawyer Adam Streisand, who met with Britney about her case and spoke in the documentary, revealed the pop star did not want her father to be her conservator. "[She said], 'Hey I get what's going on. I get that I'm not going to be able to resist this conservatorship or avoid this conservatorship. The second thing was, she said, 'I don't want my father to be my conservator.' That was her one request," Streisand revealed, per Vanity Fair. 
Read on to learn why having a new conservator would supposedly make things better for the Circus singer.
Britney Spears' life would 'drastically change for the better' if her father was out of the (legal) picture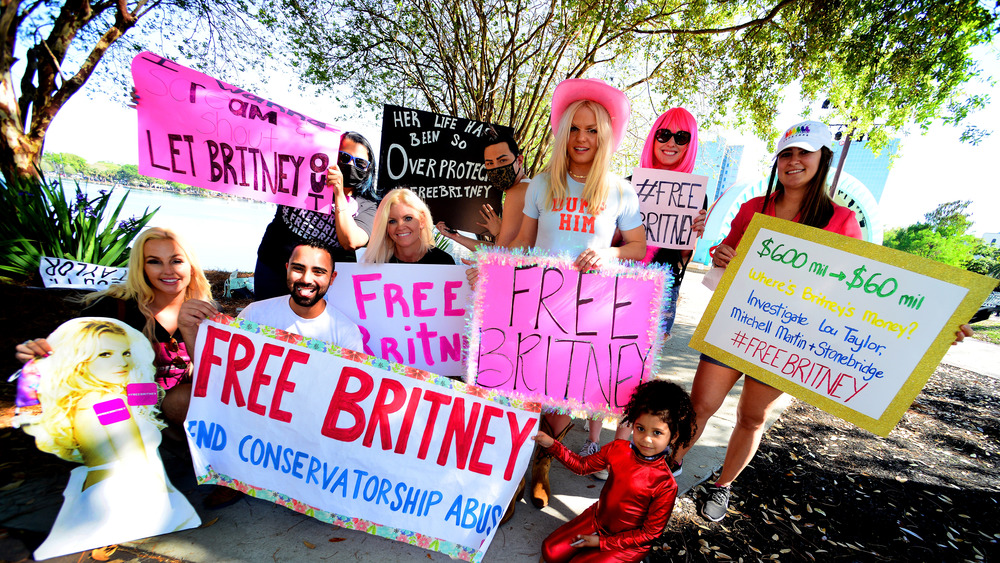 Gerardo Mora/Getty Images
On March 24, 2021, Britney Spears' attorney officially filed a petition that Jodi Montgomery (who has been her temporary conservator since 2019, when Jamie Spears was dealing with health problems), become her permanent conservator, replacing Jamie. "If Jodi becomes her conservator things would drastically change for Britney — she's not working because of her dad," an insider revealed to Page Six. "She has said that as long as her dad is in control of her life, she's not working." Montgomery is Spears' care manager and just had her temporary conservatorship extended until September 2021. However, Spears' father still remains a co-conservator over her estate, per Page Six.
"Britney trusts Jodi Montgomery — she's really great. Things would drastically change for the better," the insider elaborated. So, what about that Oprah tell-all interview fans are hoping for? "If she decided she wanted to do it, yes, but it definitely wouldn't do it in the current status quo," the Page Six source explained. "As long as her dad is part of it, she's not working," they reiterated. "She hasn't talked to her dad in over a year."
What does Jamie have to say about all this? "All these conspiracy theorists don't know anything," he told Page Six about the #FreeBritney movement. "The world don't have a clue. It's up to the court of California to decide what's best for my daughter. It's no one else's business."

If you or someone you know is struggling with mental health, please contact the Crisis Text Line by texting HOME to 741741, or call the National Alliance on Mental Illness Helpline at 1-800-950-NAMI (6264).