Inside Lara Trump's New Job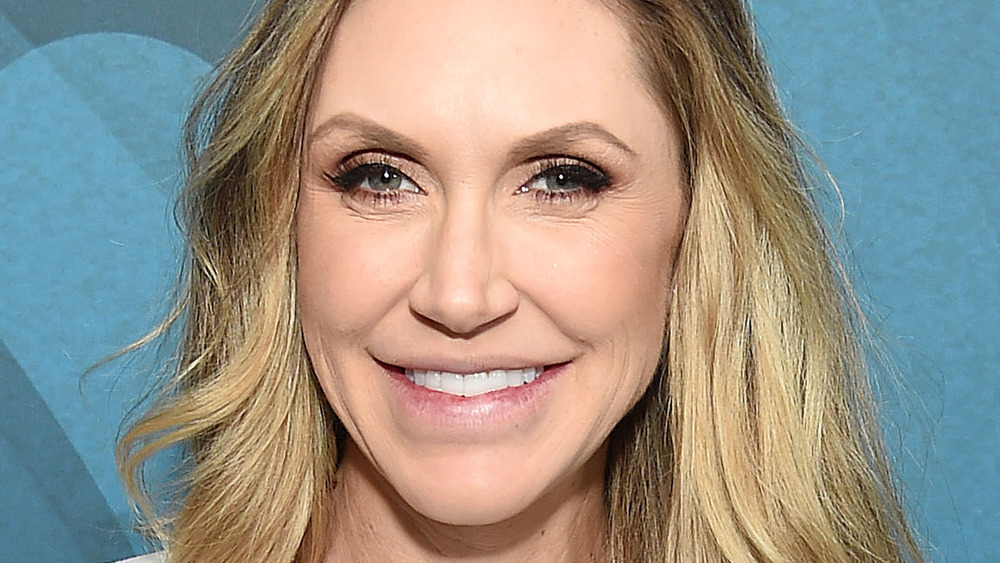 Jamie Mccarthy/Getty Images
Following Donald Trump's stint as president, there has been a lot of talk about what the Trumps will do next, especially Lara Trump. The wife of Eric Trump is reportedly considering a senate run in her home state of North Carolina since Sen. Richard Burr, a Republican, is not seeking re-election in 2022, according to the Charlotte Observer.
"The biggest winner, I think, of this whole impeachment trial is Lara Trump," South Carolina Sen. Lindsey Graham told Chris Wallace on Fox News Sunday in February 2021. "My dear friend Richard Burr — who I like and have been friends to a long time — just made Lara Trump almost a certain nominee for the Senate seat in North Carolina to replace him." He added, "If she runs, I certainly will be behind her because I think she represents the future of the Republican Party." But while Trump has yet to start campaigning, she seemed intrigued by the idea after The Hill reported her lead in a 2022 North Carolina Senate poll in December 2020. She shared the story on Twitter, writing, "Wow, very nice! Thank you!"
However, The New York Times revealed Trump had tabled the idea following the Jan. 6, 2021 insurrection, which reportedly "soured her desire to seek office." And as it turns out, Trump has found a new gig to focus on — here's what she's up to now.
Lara Trump is the latest contributor to join Fox News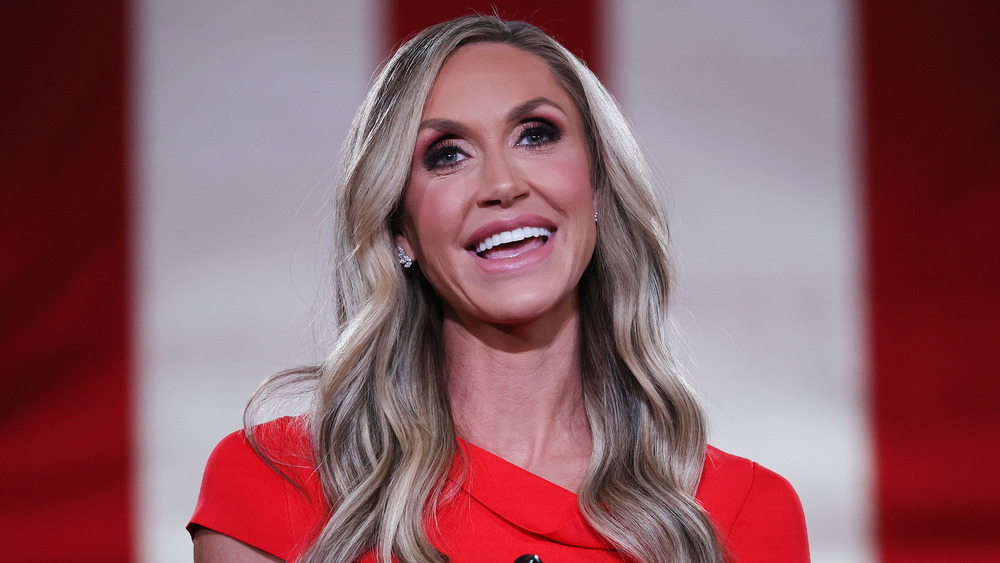 Bloomberg/Getty Images
Although Lara Trump has yet to decide if she will run for North Carolina state Senator in 2022, she gladly accepted the opportunity to be the newest contributor on Fox News. "I sort of feel like I've been an unofficial member of the team for so long," Trump said live on Fox & Friends after being introduced by her new coworkers on March 29, 2021. "You guys know, it was kind of a joke over the past five years, I would come there so often that the security guards were like 'Maybe we should just give you a key.'"
However, Trump said she's still considering a senate run despite accepting the new position. "Fox has been very generous with me," she told host Steve Doocy, who asked if her political plans have changed now that she's working at Fox. "They have said, 'Look, if that's something that you ultimately decide to do,' they're going to work with me on that front and make sure that all the rules are followed and we do everything properly," she said, adding she has yet to make a decision on her run for office.
"I was so excited to announce this morning that I am officially joining the @FoxNews team!" Trump later wrote on Twitter. "Thank you @ainsleyearhardt, @kilmeade & @SteveDoocy for the warm welcome on @foxandfriends." It sounds like Trump feels right at home.