What Demi Lovato Just Said About Getting Pregnant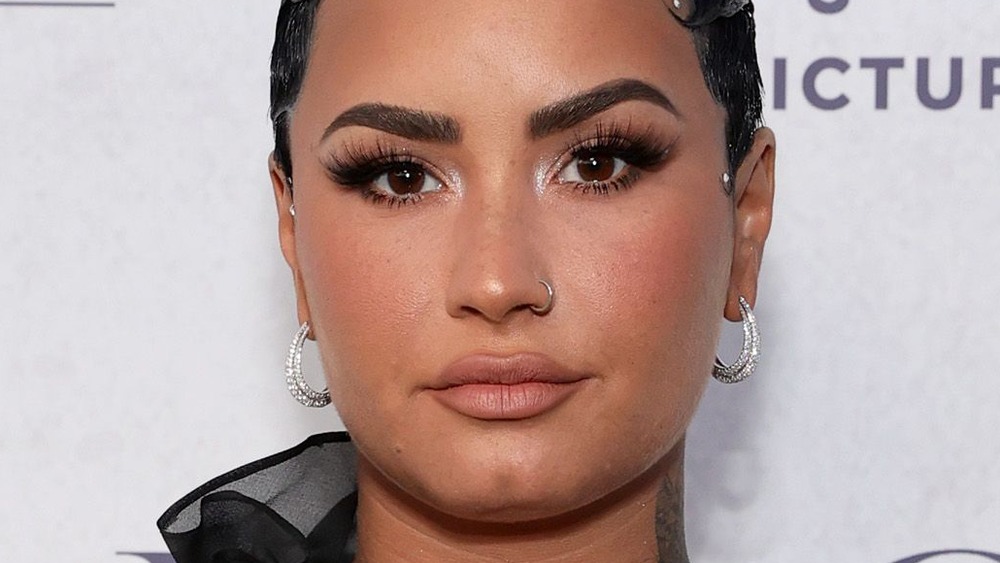 Rich Fury/Getty Images
Singer Demi Lovato has been coming clean about all aspects of her life. The former Disney star opened up about her past drug use, struggling with body image, and even her love life in the new four-part YouTube Originals documentary Dancing With the Devil. 
The film gives fans a glimpse into her whirlwind romance with ex-fiancé Max Ehrich — and why Lovato stifled part of herself in the process. Lovato revealed to Glamour in March 2021 that she tried to change aspects of her life to fit around her relationship with actor Ehrich, even her own home. "I almost designed this house for a straight couple. I'm not straight, but it was a hetero situation," Lovato stated. "I was trying on different identities that felt authentic to me but weren't me. The super-feminine pop star was an identity that sounded like it fit and looked like it fit, so I put it on like it fit." 
In reality, Lovato's sexuality and personal identity are much more complex. "When I started getting older, I started realizing how queer I really am," Lovato continued. "This past year I was engaged to a man, and when it didn't work, I was like, This is a huge sign. I thought I was going to spend my life with someone. Now that I wasn't going to, I felt this sense of relief that I could live my truth." 
Now, Lovato has shared her thoughts on starting a family. Keep scrolling to find out what the "Confident" singer had to say!
Demi Lovato came out as pansexual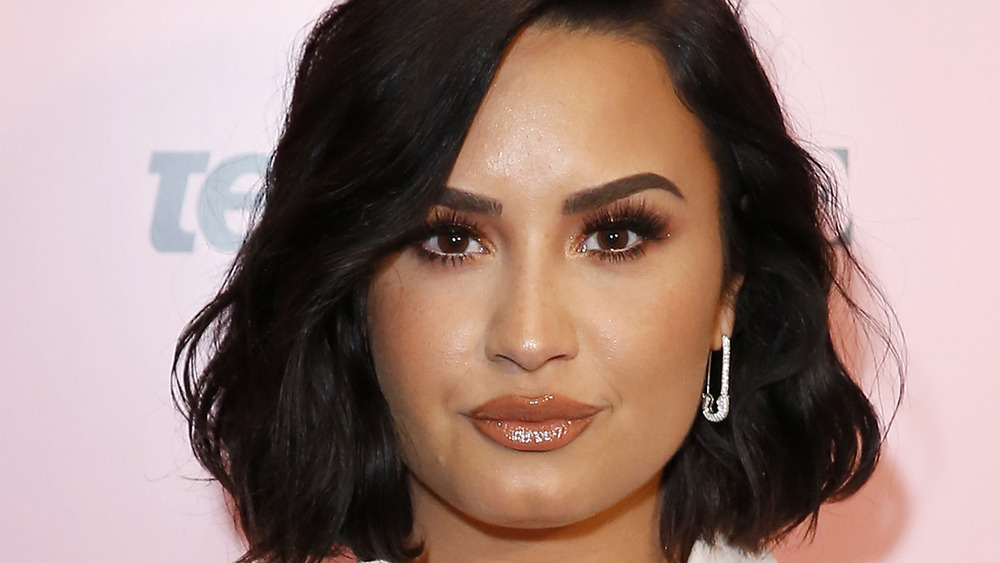 Rachel Murray/Getty Images
Demi Lovato's heart is open to finding love — and even having children. The Grammy Award-winner admitted on The Joe Rogan Experience podcast in March 2021 that she definitely wants to adopt kids in the future, but is unsure whether she will ever have biological offspring. "I also don't know if I'm going to end up with a guy, so I can't really see myself even getting pregnant," Lovato said.
After splitting with Max Ehrich, her plan for building a family changed. "I was engaged to a man last year. I totally thought I'd be married, maybe pregnant right now, and that's not the case, so I've just stopped kind of attaching myself to. I know that my life is not going according to my plan," Lovato continued. 
Lovato joked that she is proud to be "part of the alphabet mafia," coming out as pansexual. She also admitted to Glamour that she's struggling with "want[ing] the romance from anybody of the opposite sex" at the moment. At least it's clear Lovato is following her heart, plan or not!