The Celebrity People Wouldn't Want To Get Their Own Reality Show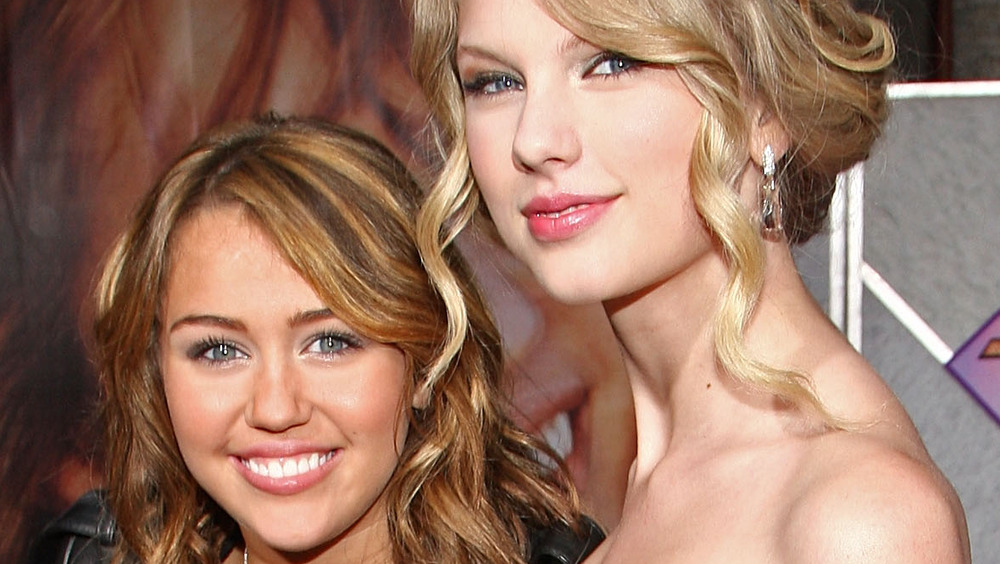 Alberto E. Rodriguez/Getty Images
If you could choose one A-lister to get the full Keeping Up with the Kardashians treatment, as in, get a no-holds barred reality show about their lives (Kim crying iPhone case not included), who would it be? And which celebrity ... wouldn't it be?
Celebrities' lives can be pretty entertaining (hot take, we know). But really, when cameras are allowed to follow a star's every move in the name of reality television, the results can be simply ... iconic. Without celebrity-based reality TV, we wouldn't have gotten Nicole Richie's Simple Life cow moment, Kim Kardashian's jail-trip selfies, or Jessica Simpson's asking if Chicken of the Sea contains chicken (truly putting the "chicken or the egg" conundrum to shame). Celebrities acting a fool on reality TV is as American as apple pie. So, which celebrities do people want to go the reality route next, and which A-lister's tea would people rather leave to steep? 
Nicki Swift asked a group of participants across the country that very question in a survey. The options were Chrissy Teigen, Post Malone, Cardi B, Rihanna, Taylor Swift, and Miley Cyrus. So, which A-lister got the most votes, and more revealing, which one got the least? As in, "we'll pass?"
Scroll down to find out which star from our poll respondents really don't want to tune in to.
Rihanna and Cardi B were nearly tied for least reality TV-worthy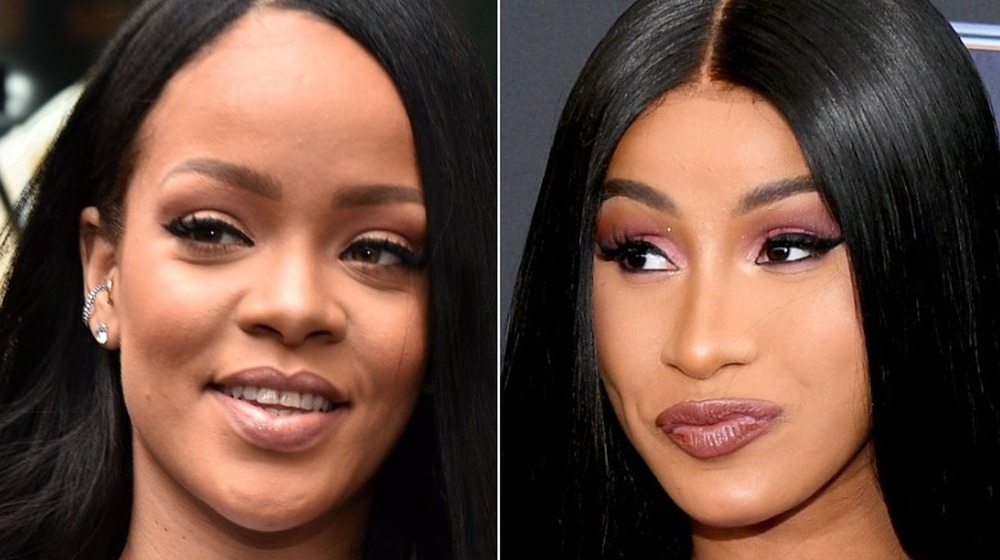 Bryan Bedder, Dia Dipasupil/Getty Images
So, who was the star people most want to get a reality show? That would be Chrissy Teigen! And the A-lister who came in last? She may sing the laurels of being "Up," but her numbers were down. It was Cardi B, with Rihanna right behind. 
Model and Twitter darling (though she left Twitter in late March 2021) Teigen, received 20.9% of the vote. Coming in second (for who people most want a juicy reality show from) was Taylor Swift with 16.8%. Post Malone brought in 15.63% of the vote, 13.87% of respondents voted for Miley Cyrus. Rihanna and Cardi B were pretty much tied for last with 10.35% and 10.16% of the vote, respectively. Fair enough! 12.3% wrote "other," choosing to write in an answer. Quite a few wrote, "none."
So, why would people put Cardi B and Rihanna in last? Though RiRi has been focusing on her Fenty Beauty line, and her iconic album ANTI reached five consecutive years on the Billboard Top 200 in March 2021, she hasn't put out an album since that 2016 smash. So perhaps people were voting out of disappointment. As for Cardi B, maybe the superstar rapper keeps it so hilariously real on social media that we don't even need a reality show.
Meanwhile, we can see why Teigen would get the most votes. The charming model always keeps it 100 with her fans. Maybe it could be called Going Teigen (like vegan)?