Dan Rather's Net Worth: The Journalist Is Worth More Than You Think
Theo Wargo/Getty Images
When it comes to journalists with impressive bank accounts, there's fewer people you'd probably "Rather" be than Dan Rather!
Born in the heart of Texas, Rather set up shop at CBS News in the 1960s and would stay there for decades, replacing Walter Cronkite as the anchor of CBS Evening News in 1981, per Biography. Covering everything from the Civil Rights movement to the Watergate Scandal to reporting on-site for the JFK assassination, per People, Rather is one of those big names in news history. Not everyone gets a Family Guy cutaway about them! However, that all changed, of course, in 2004. 
On 60 Minutes Wednesday, Rather explosively reported that then-President George Bush "had gone AWOL," per The Hollywood Reporter, while serving in the Texas National Guard amidst the Vietnam War. According to THR, the "documents... could not be authenticated," leading to Rather eventually leaving the network in 2006, 44 years of clocking in under his belt. He later filed a $70 million defamation lawsuit against CBS News, per Reuters, though it was later thrown out. Rather stands by the story, if not the methods used, to this day. "We reported a true story. We didn't do it perfectly," Rather told The Hollywood Reporter in 2015. 
Though "Rathergate" may hang over the journalism stalwart, he has since taken to social media where his posts regularly go viral, and his influence in news can't be doubted. Neither can his impressive net worth. Scroll down to see what it is.  
Dan Rather's net worth is quite impressive today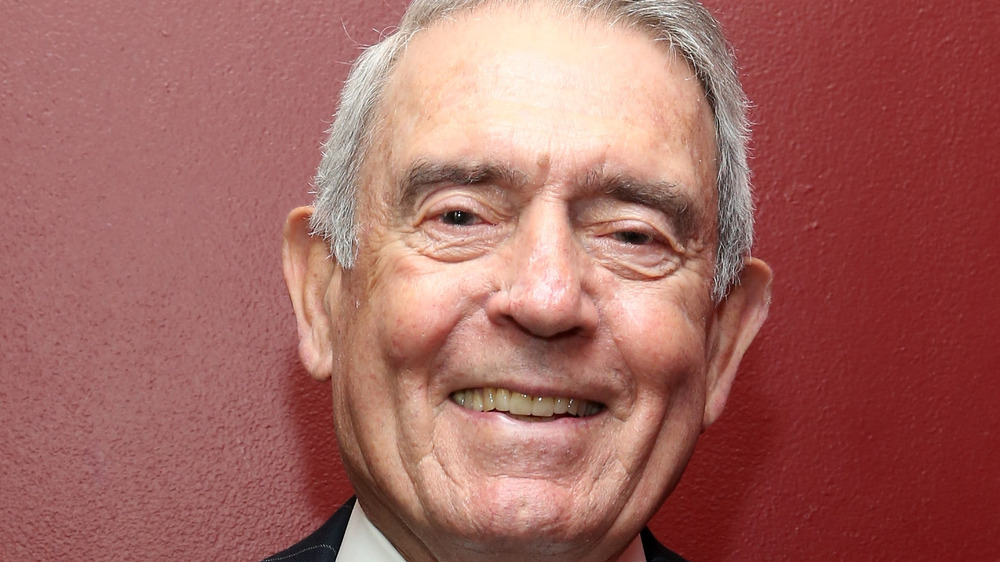 Robin Marchant/Getty Images
So what is Dan Rather's net worth today? The journalist is worth an impressive $70 million, per Celebrity Net Worth. Though he may not be reporting the news on one of the Big Three these days, Rather helms his own TV show on AXS, The Big Interview With Dan Rather, and is living a quiet life with his wife Jean Goebel and two children. 
Rather published the New York Times bestseller, What Unites Us in 2017. And his Facebook and Twitter accounts have become quite prominent, so even if he isn't helming a prestigious news show anymore, his influence remains. Real estate-wise, Rather owns a home in the woodsy upstate New York town of Livingston Manor, per VirtualGlobeTrotting. He also owns a home in Austin, Texas — his home state — which he detailed evacuating on Twitter during the 2021 Texas power crisis, offering words of hope to those going through its hardships.
"[I've interviewed] Martin Luther King Jr. in the early '60s [and] Dr. Nelson Mandela on the night that he was released after 27 years in prison," Rather told Closer Weekly in 2020. "I've talked to every president since Harry Truman. ...I'm smart enough to know that I was blessed to be there [at CBS News] for 44 years. ...My brother Don's coach had a saying: 'You are what your record is.' I am what my record is, and I'll stand on that."