Mike Pence Just Laid Plans For A Potential 2024 Presidential Run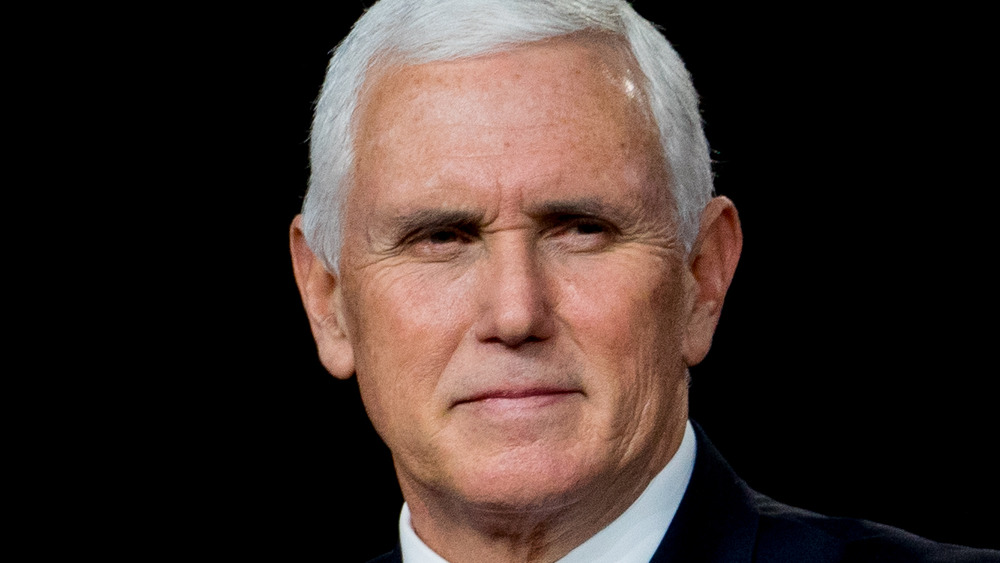 Megan Varner/Getty Images
With President Donald Trump out of office after one term, there is one looming question over every politico's mind: who will lead the Republican party now? In a March 2021 interview with Fox News' Lisa Boothe, the former president named some of his allies whom he believes represent the future of the party: Florida Gov. Ron DeSantis and South Dakota Gov. Kristie Noem, along with Sens. Ted Cruz, Josh Hawley, and Rand Paul (via The Hill). While another presidential run for Trump remains up in the air, the focus turns to an old ally Trump declined to name — his former vice president, Mike Pence.
Pence has maintained a low profile since leaving office, especially after falling out of many Trump supporters' favor after refusing to overturn the results of the election — something he could not even legally do, per USA Today. But now, the Associated Press reports that Pence is beginning to reemerge, publishing op-eds, joining conservative organizations, and giving speeches. Could he have his eye on the White House? Here's what we know.
Mike Pence is acting like a potential presidential candidate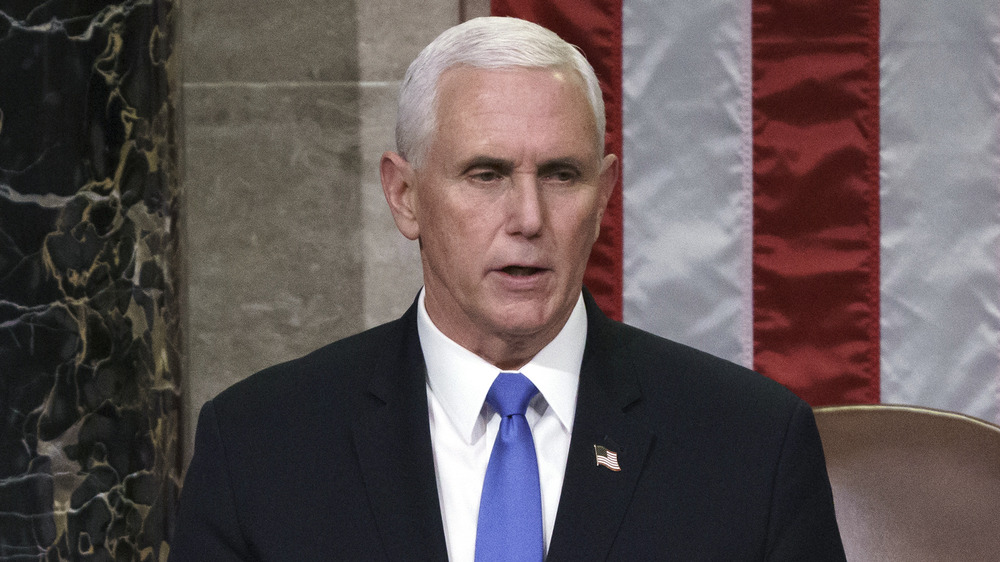 Pool/Getty Images
According to the Associated Press, Mike Pence's aides insist he is focused on his family and the 2022 midterm elections, not a 2024 presidential run, but some top Republicans don't think Pence should rule it out. Republican strategist Alice Stewart told the publication that Pence could succeed thanks to his unique appeal to both traditional conservatives and Trump-style Republicans. "Anybody who can pull off an endorsement of Ted Cruz and become Donald Trump's vice presidential nominee should not be counted out," Stewart said. "He has a way of splitting hairs and threading the needle that has paid off in the past."
Pence is making all the moves to signal a potential run for the White House. He has booked his first public speech since leaving office in South Carolina — an important early primary state — and is reportedly launching an advocacy organization to defend the record and accomplishments of Trump's administration. He has also been considered as a potential president of the conservative Heritage Foundation, and is exploring writing a book, aides of his told the AP.
Even if Pence has no interest in running for president, experts say the path is still being laid. "He's doing what he needs to be doing to lay the groundwork in the event he wants to set up an exploratory committee," Stewart explained. "You have to make money, lay the groundwork, gauge the support and then pull the trigger."