Teen Mom's Maci Bookout Gets Candid About Her Relationship With Ryan Edwards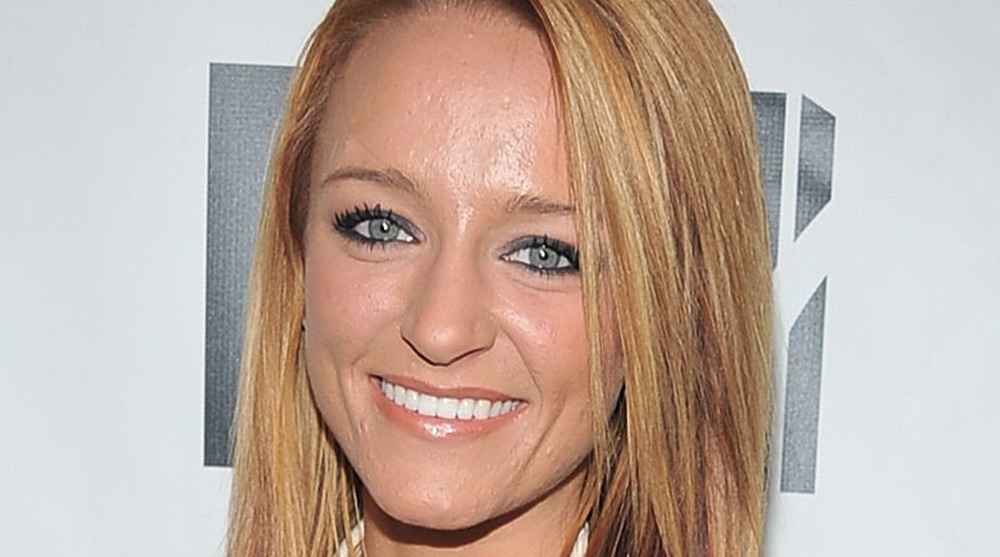 Theo Wargo/Getty Images
Teen Mom OG cast member Ryan Edwards has been through a lot since he first appeared on MTV's 16 & Pregnant with then girlfriend Maci Bookout. He famously made a pregnant Maci check his truck for a flat tire and didn't think anything of it. Viewers, though, were not impressed and labeled him a jerk.
Since then, Ryan has not gotten rid of his negative reputation. He has appeared on Teen Mom and Teen Mom OG, where his conduct has been questioned after multiple run-ins with the law. Ryan's impaired driving was even caught on camera in a Season 6 episode of Teen Mom OG in 2017. He slurred his words and almost dozed off in the car while driving his then-fiance Mackenzie Standifer to their own wedding, which was held in part so that Ryan would be able to retain his rights to his son Bentley, whom he shares with Maci, per InTouch Weekly.
"I'm not really sure exactly what it is that he's using," Maci expressed her concerns during Season 6 episodes of Teen Mom OG. "Sometimes he'll fall asleep while you're trying to have a conversation with him, or he's extremely wide-eyed and he doesn't look right."
Needless to say, Maci doesn't have the best relationship with Ryan, but it's even more fractured than you think. Keep reading to find out what Maci has to say about her relationship with Ryan and its impact on her parenting.
Maci Bookout says her relationship with Ryan Edwards is for cameras only
Maci Bookout spilled the details of her relationship with ex Ryan Edwards on the podcast Baby Mamas No Drama With Kail Lowry & Vee Rivera, which was released on March 30, 2021. During the podcast, Maci revealed that she doesn't have much of a relationship with Ryan anymore. "Our relationship for a long time now — I mean I wanna say years since like Bentley was young — the extent of it has honestly just been the show," Maci said. "I can tell you I probably lay eyes on Ryan — and have for years and years — maybe a handful of times a year." Maci added that she has always co-parented with Ryan's parents, Jen and Larry, more than she has with him.
Maci also explained her philosophy on maintaining a good co-parenting routine even through communication struggles. "One thing I tell people all the time when they ask these questions is, you just have to remember, like it's not about you," Macy added. "[Your] kid is the priority...you have to keep the emotions out of it for the first priority, which is their safety and their health and their wellbeing."
With Ryan and his family rumored to have been fired from Teen Mom OG at Macy's request, it seems like she has taken her own advice to heart and is focused on keeping Bentley happy on the show.