How Isla Fisher Reacts To Constantly Being Mistaken For Amy Adams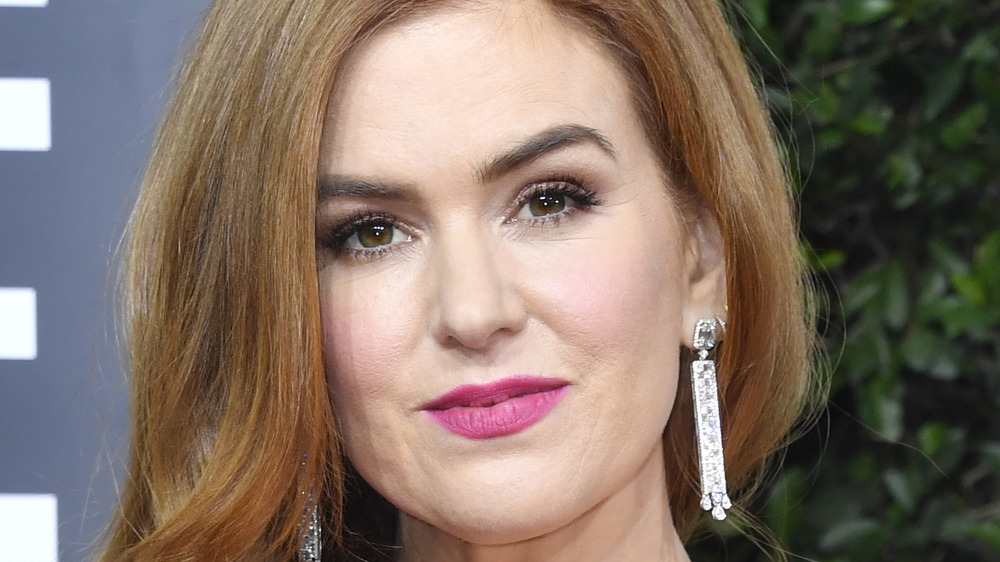 Frazer Harrison/Getty Images
Hollywood is filled with celebrity look-alikes you need to see to believe. In fact, some stars even look like more than one person. From Katy Perry and Zooey Deschanel to Dax Shepard and Zach Braff and Victoria Justice and Nina Dobrev, these nearly identical pairs will most definitely make you do a double-take. Even Kate Beckinsale and Ryan Reynolds have been told they look alike. But among the most popular internet doppelgängers are Isla Fisher and Amy Adams, who bear a striking resemblance. So much so that Lady Gaga once confused one for the other at the 2014 Vanity Fair Oscars after party.
The Wedding Crashers star recalled the experience during an October 2017 interview on Jimmy Kimmel Live!. Fisher said that when the singer thanked her for her performance in the award-winning movie American Hustle, she did not want to tell her she was mistaken. She explained, "So, I just gracefully thanked her, bowed my head, okay? And then she wants to talk about the performance, and now I'm thinking, 'I don't want to be a liar...' And then I look over her shoulder and there's Amy Adams walking into the party. So I'm like, 'There's Isla Fisher, I said, 'She's not even nominated for anything. What's she doing here?'"
As it turns out, Fisher is constantly being mistaken to Adams. Keep scrolling to find out how she really feels about her look-alike.
Isla Fisher said COVID-19 changed her feelings about the constant comparisons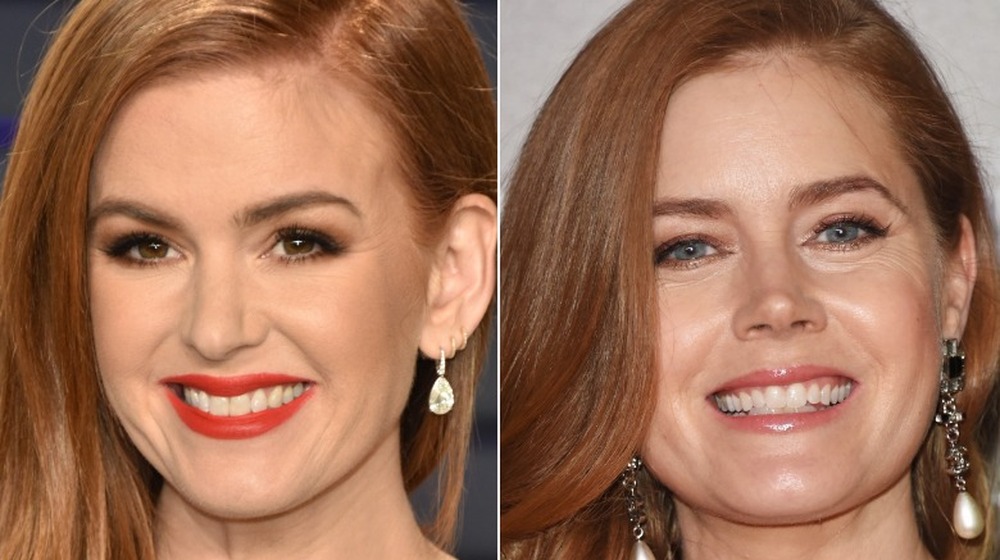 John Shearer, David M. Benett/Getty Images
Isla Fisher opened up about her uncanny resemblance to Amy Adams while appearing on the Australian show The Project on April 1, 2021, explaining that she and her doppelgänger have learned to make light of the constant comparisons and confusion. "We laugh about it because Amy has blue eyes and I've got brown, our husbands have laughed about it, too," the actor explained. 
However, the coronavirus pandemic has changed all that for her. "I haven't had it for a while, but I think I've been inside my house in COVID for a year," she joked. In fact, Fisher admitted she can't wait to being mistaken for another celebrity if it means she can go out. "Now, to be honest, I look forward to being recognized as anyone," she said. "I look forward to being out and about."
It seems like Fisher has a great sense of humor about the whole situation. It turns out, she even gets a kick out of the confusion after telling Today in 2016 that she Photoshopped Adams' face onto hers in her family Christmas card and wrote, "Seasons greetings from Sacha [Baron Cohen] and Isla." The best part? Not a single soul noticed. "Everyone was like, 'Oh, your card was so cute.' I was like, 'It was a joke. It's not me, it's Amy!,'" Fisher said at the time.