Trump's Happy Easter Message Is Turning Some Heads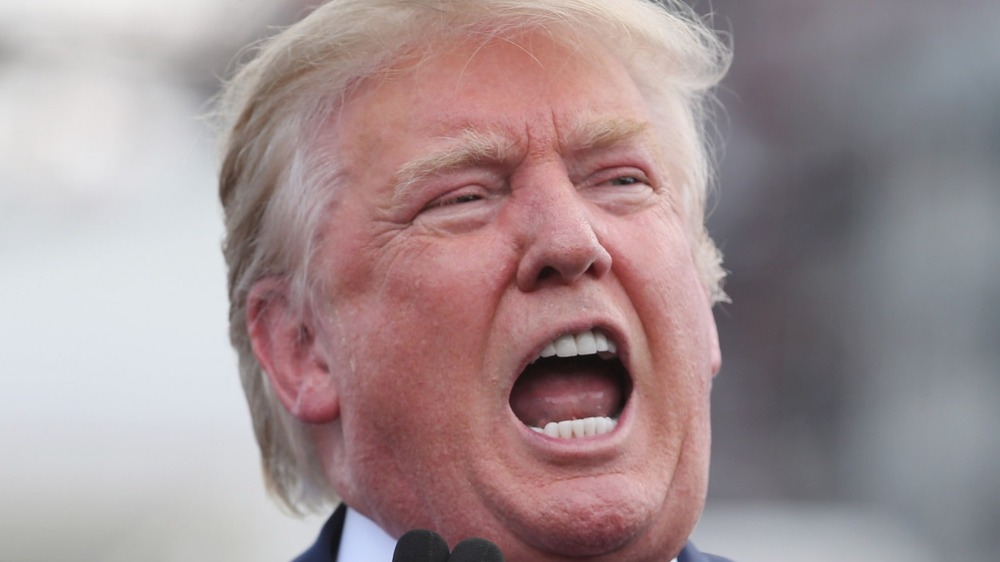 Chip Somodevilla/Getty Images
Former President Donald Trump sent out a statement on Easter Sunday 2021 that is turning a few heads. Trump's Easter wishes were mixed in with yet another lie about the 2020 election, which the 45th president continues to try to sell to his followers. 
Meanwhile, President Joe Biden and his wife Jill Biden created a video for Easter Sunday. President Biden tweeted the video with the message, "From our family to yours, we wish you health, hope, joy, and peace. Happy Easter, everyone!" Former President Barack Obama sent out an Easter Sunday greeting that focused on family. Ex-president Obama tweeted a photo of his family, with the following message: "This Easter, I hope we can all take some time to reflect on the blessings we enjoy and the hope we have for a brighter future. From our family to yours, have a safe and happy Easter."
The George W. Bush Library tweeted a picture from the 2002 White House Easter Egg Roll. Keep reading to learn why former President Trump's Easter message was deemed less inspiring than the other presidents.
Donald Trump continues to fabricate election fraud claims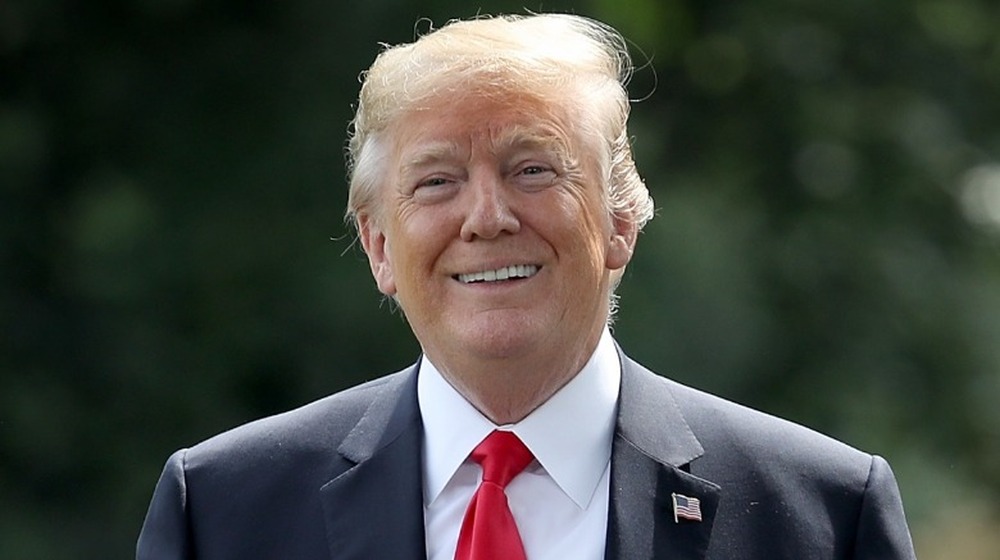 Win Mcnamee/Getty Images
Since former President Trump can't tweet anymore, he had to communicate his Easter Sunday message by making a statement. The New York Post reported on April 4, 2021 that Trump tied his Easter "holiday wishes to his claims of election fraud."
Per the outlet, Trump's statement read, "​Happy Easter to ALL, including the Radical Left CRAZIES who rigged our Presidential Election, and want to destroy our Country!​" ​Some Americans might be thankful this Easter that the "former guy" no longer has his Twitter megaphone going out to 80 million people to spread misinformation about the 2020 election.
These Easter Sunday wishes were sent a day after Trump called for a boycott of Major League Baseball. His April 2, 2021, statement took aim at "Radical Left Democrats" and continued to push "The Big Lie" about the fairness of American elections. From the former president's recent statements, it appears he will continue to fabricate claims of unfair elections, even though his own Attorney General Bill Barr and state election officials have repeatedly said there was no voter fraud.
Looking back at former President Trump's holiday messages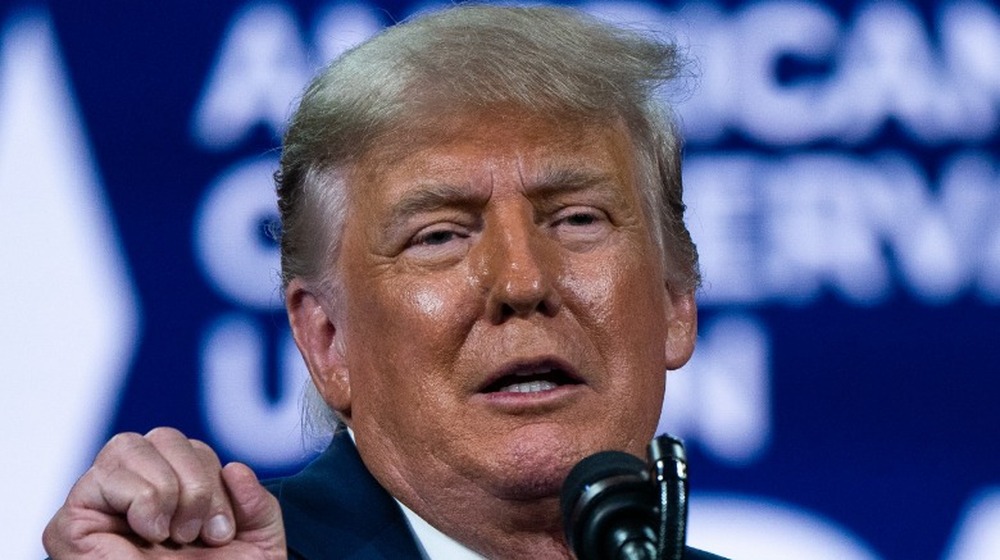 Bloomberg/Getty Images
Former President Donald Trump is not known for delivering the most empathetic of holiday messages. For example, on Christmas Weekend 2020, then-President Trump raged tweeted about the "Rigged & Stolen" election (via the The Palm Beach Post). Trump aired his grievances over the holiday on Twitter, despite multiple recounts in key states and losing 61 lawsuits about election fraud.
The Palm Beach Post reported on Trump's message on Christmas Day. Then-President Trump tweeted at the time, "Made many calls and had meetings at Trump International in Palm Beach, Florida. Why would politicians not want to give people $2000, rather than only $600? It wasn't their fault, it was China. Give our people the money!"
According to CNN, on Thanksgiving Day 2020, the former president tweeted, "For purposes of National Security, Section 230 must be immediately terminated!!!" It really warms the heart, right? And Trump's angry tweets continued on Black Friday, the official start of the holiday season. CNN reported that Trump retweeted his Turkey Day election falsehoods on Black Friday, "Just saw the vote tabulations. There is NO WAY Biden got 80,000,000 votes!!! This was a 100% RIGGED ELECTION."