The Real Reason Donald Trump Is Calling For A Boycott Of The MLB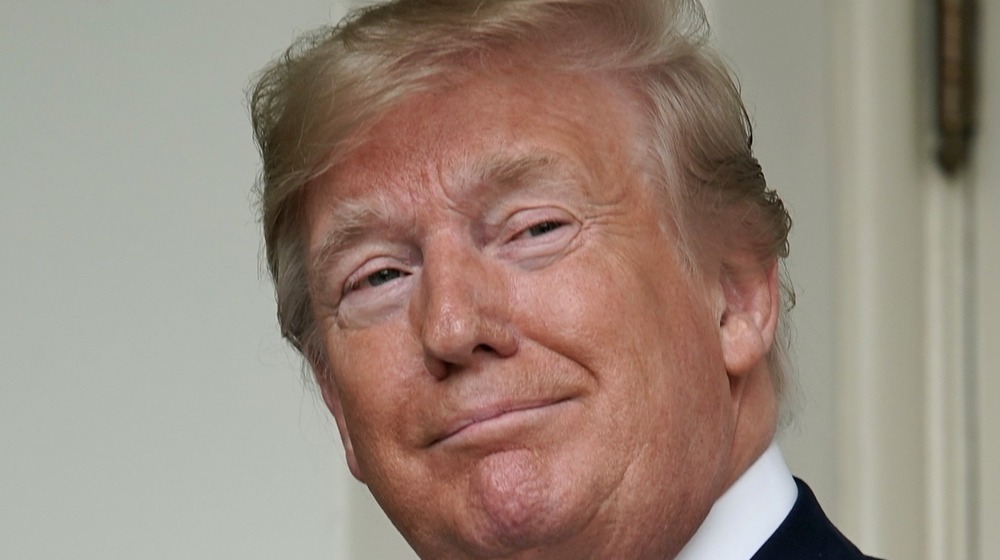 Chip Somodevilla/Getty Images
Former President Donald Trump called for a boycott of Major League Baseball. He urged his followers to boycott after the MLB pulled the All-Star Game from Atlanta to protest Georgia's restrictive new voting law (via NBC News).
Trump's statement sounded much like the old days when he was on Twitter. The former leader jeered at "Radical Left Democrats," and Trump's statement said, "Boycott baseball and all of the woke companies that are interfering with Free and Fair Elections. Are you listening Coke, Delta, and all!"
Trump mentioned Coke and Delta Airlines because many companies have protested the state's controversial new voting reform bill. According to The Washington Post, "MLB's decision to pull the game, the biggest prize it can award its cities...follows a week in which executives from more than 170 companies joined the corporate push."
Perhaps Trump did not like organizations and corporations protesting the new law, known as SB 202, because it gives Georgia state officials overrule county election boards. Keep reading to find out more about the new Georgia law and why Trump wants an MLB boycott.
Donald Trump doesn't like protests about the new Georgia law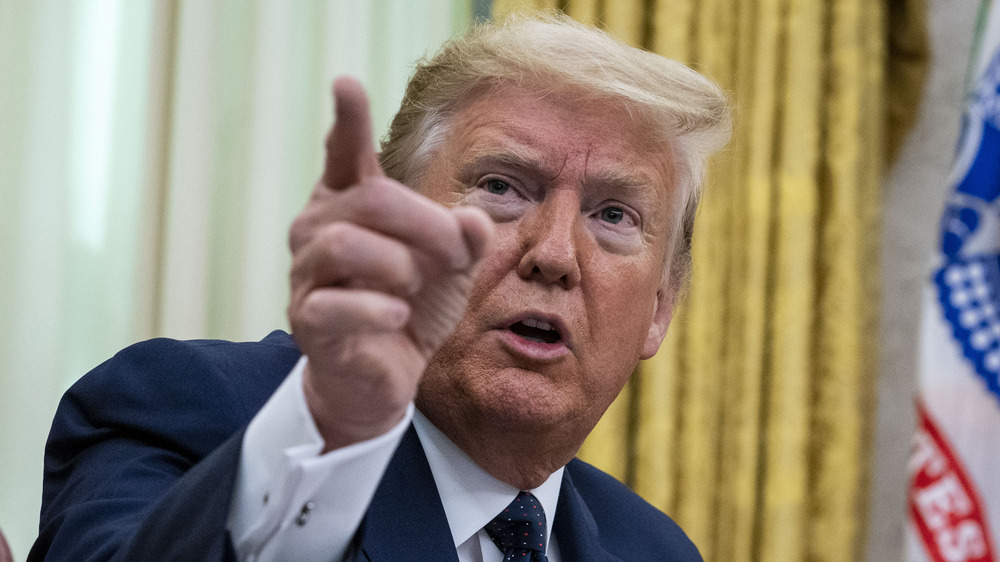 Pool/Getty Images
Former President Donald Trump doesn't like protests against the new Georgia law. The new law restrictions allow the Republican-dominated state government more power, which would have helped Trump in his potentially criminal campaign pressure Georgia election officials to slide votes in his favor.
The New York Times outlined some of the new Georgia law features, which shows why so many companies and organizations believe it is unfair. In the new Georgia law, voters have less time to request absentee ballots, and there are strict new ID requirements to vote absentee.
The new law has drastically reduced drop boxes for voting, and mobile voting centers are pretty much banned. The new law says that "offering food or water to voters waiting in line now risks misdemeanor charges." Another hurdle to voting with the new law is that if election problems arise (like people standing in line when polls close), it is much harder to extend voting hours.
Some of the new law's scariest parts are that power given to Georgia's Republican-controlled legislature, which now has more control over Georgia's Election Board. The secretary of state is no longer a member of the Georgia Election board, and Georgia's legislature can suspend county election officials.