Khloe Kardashian Finally Speaks Out About The Photo Controversy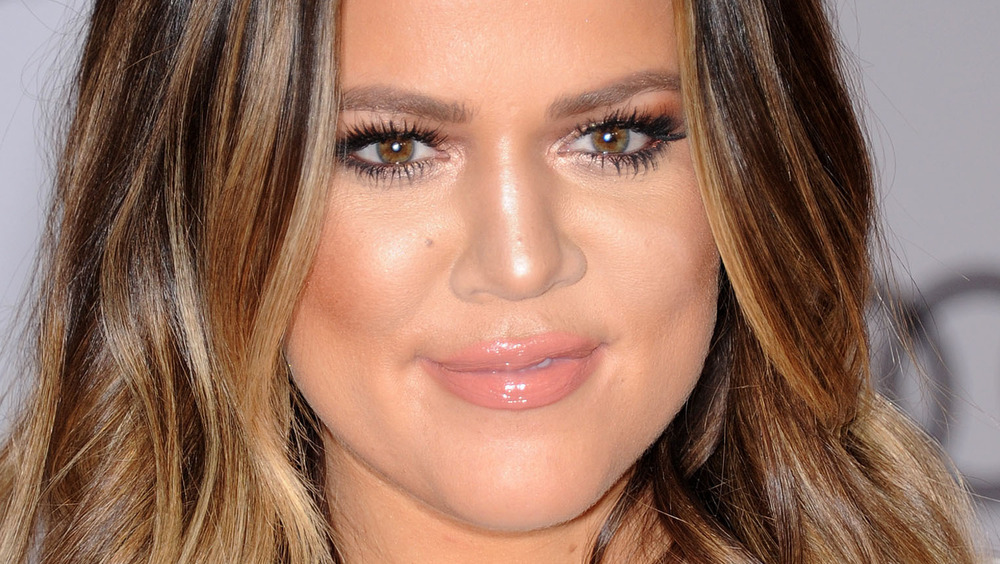 Shutterstock
Khloé Kardashian hit the headlines for all the wrong reasons in April 2021 when an unedited photo of her in a string leopard-print bikini found its way online. Per Cosmopolitan, the snap was taken by Kardashian's grandmother, Mary Jo "MJ" Campbell, and showed her smiling, looking happy and healthy, while standing by a swimming pool on a sunny day. A number of accounts shared the snap across social media, but many found themselves hit with copyright claims that forced them to remove the image, even though several actually praised the star for how gorgeous and natural she looked (via Today).
Tracy Romulus, chief marketing officer for KKW Brands, said in a statement obtained by Page Six, "The color edited photo was taken of Khloé during a private family gathering and posted to social media without permission by mistake by an assistant. Khloé looks beautiful but it is within the right of the copyright owner to not want an image not intended to be published taken down."
However, many social media users continued to post the photo online without her permission, which caused Kardashian to speak out amid the photo drama. Read on to find out what she had to say.
Khloe Kardashian got candid about her body image struggles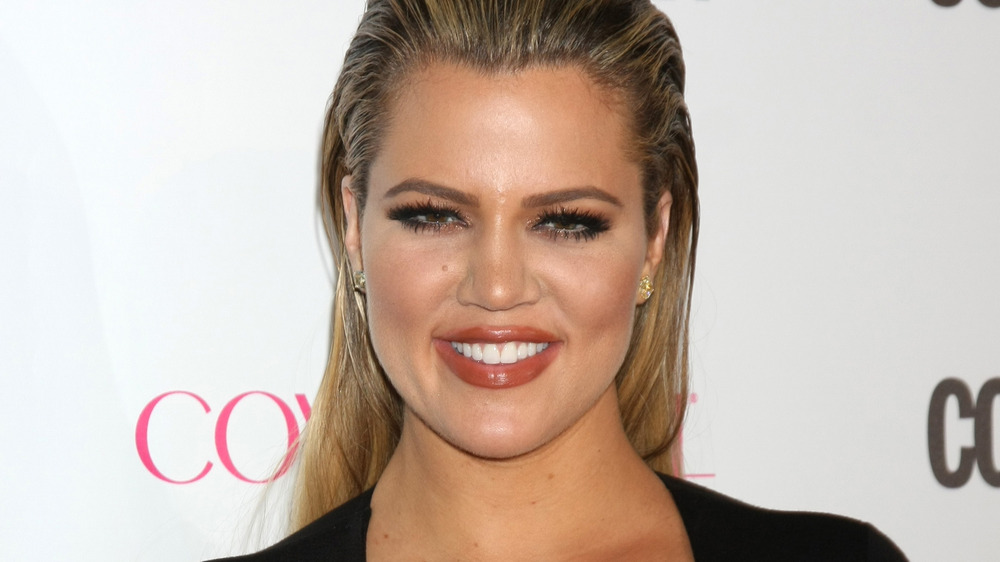 Shutterstock
Khloé Kardashian addressed all the controversy on Instagram on April 7 with a candid message. The Keeping Up With the Kardashians star shared a video of herself in her underwear with her hand covering her chest as she filmed herself in the mirror, as well as a second video and screenshot from an Instagram Live session that showed her lifting her top to show off her tummy.
Kardashian called the bikini photo "beautiful" in her lengthy statement, but noted that she has "struggled with body image her whole life." She thought the snap was not "flattering" and, because she had worked so hard on her body, she had "every right to ask for it to not be shared." She added that the "pressure, constant ridicule and judgement my entire life to be perfect and meet others' standards of how I should look has been too much to bear" and shared some examples of nasty things said about her over the years.
Kardashian added that she would continue to share edited photos of herself, writing, "My body, my image and how I choose to look and what I want to share is my choice. It's not for anyone to decide or judge what is acceptable or not anymore." Kardashian finished off her message, adding, "I have realized that we cannot continue to live life trying to fit into the perfect mold of what others have set for us. Just do you and make sure your heart is happy."