Kendra Wilkinson Strikes Back At Holly Madison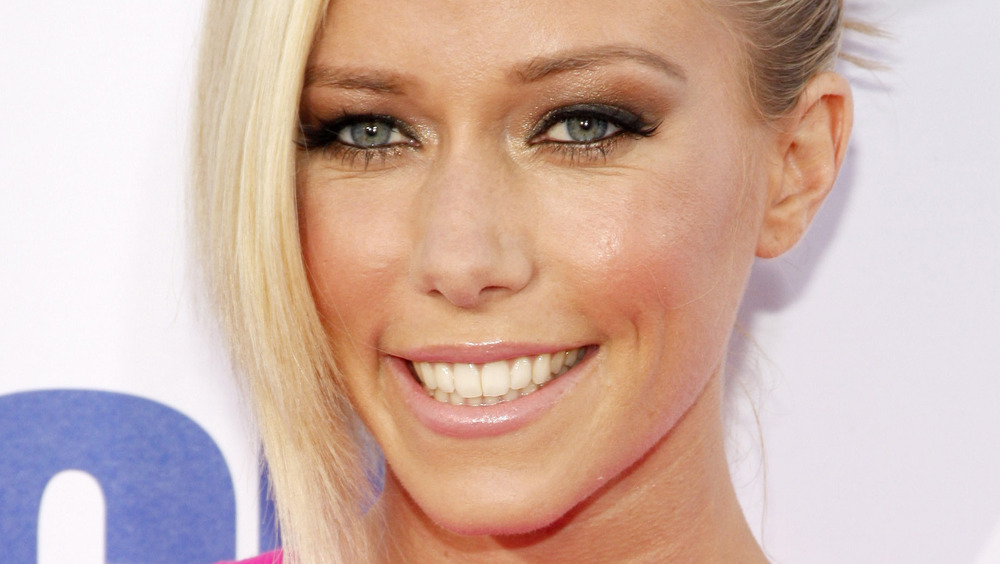 Shutterstock
Kendra Wilkinson and Holly Madison's somewhat rocky friendship hasn't been a secret over the years. The two shot to fame together as two of the late Hugh Hefner's three main girlfriends — alongside Bridget Marquardt — on the E! reality show The Girls Next Door, but haven't exactly remained overly friendly since they left the Playboy mansion in the mid-2000s.
During the April 7, 2021 episode of the Call Her Daddy podcast, Madison got candid about her life in the mansion and even opened up about her sex life with Hefner. She claimed it was a requirement to sleep with the infamous ladies' man before a woman was allowed to move in to the mansion and also claimed she and Hefner had "basic boring sex." She also spoke candidly about Wilkinson, alleging that Wilkinson hadn't told the truth when she previously claimed she hadn't slept with Hefner before she moved in. "I'm not trying to slut shame anybody or anything, but nobody ever got asked to move in unless they had slept with him," Madison said.
Madison also shared that she and the fellow reality star aren't close. "Bridget and I have always been close. We've always been friends since day one," she said when asked if she's still friendly with Hefner's other girlfriends, but simple responded "No," when asked if she's still close with Wilkinson.
But Wilkinson is hitting back. Keep reading for her take on the revelations.
Kendra Wilkinson clapped back at Holly Madison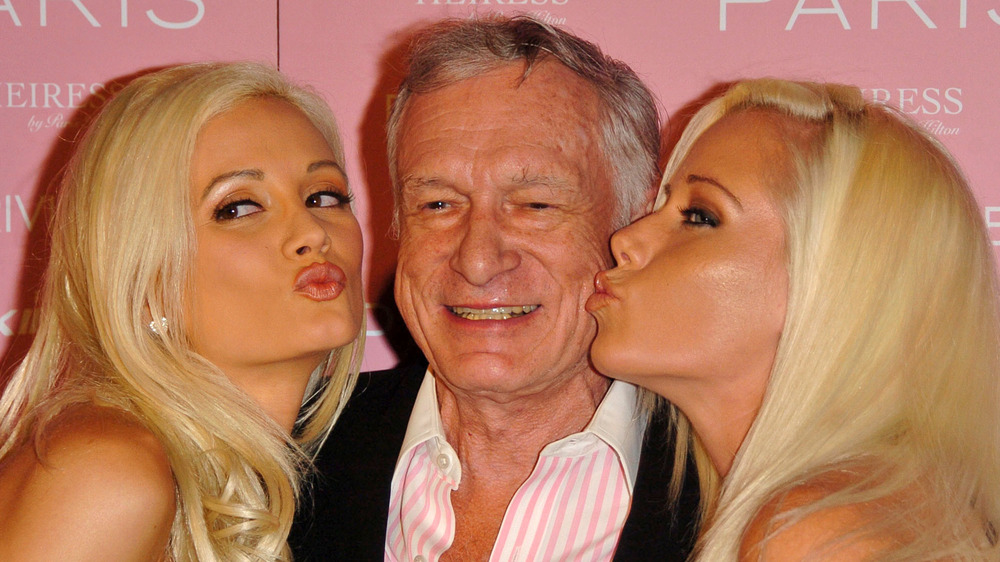 Shutterstock
E! News shared Holly Madison's comments about Kendra Wilkinson on Instagram on April 7, 2021, which caught her attention. "Dude... it's 2021," Wilkinson commented on the upload alongside a laughing-crying emoji. She then added, "Times have changed. I forgive and have kids to love and focus on." Another Instagram user that suggested that Wilkinson was "always hating" on her former co-star, to which Wilkinson replied, "how am I hating. She's [the] one out there. I'm all love now baby." Wilkinson also claimed she didn't "understand" Madison's side, writing (per Us Weekly), "OK if you believe this will help women then I will try to understand. I wish I had more time with Holly to understand this side ... I wish her the best in life and this helps heal her."
The latest revelations came just days after Wilkinson made it clear on Andy Cohen's For Real: The Story of Reality TV in March 2021 that she was actually never really close with Madison or Marquardt, despite how The Girls Next Door made it seem. "On camera, you saw us together and it was the trio. Off camera, we would just disappear into our own little world. We just never bonded. We were not friends," she claimed (via Wonderwall) of the popular reality show, which aired on E! from 2005 until 2010.
Even if Wilkinson and Madison don't want to be friends, we're just hoping the two can keep things civil.