How Tiger Woods' Ex-Wife Is Helping Him Heal After His Accident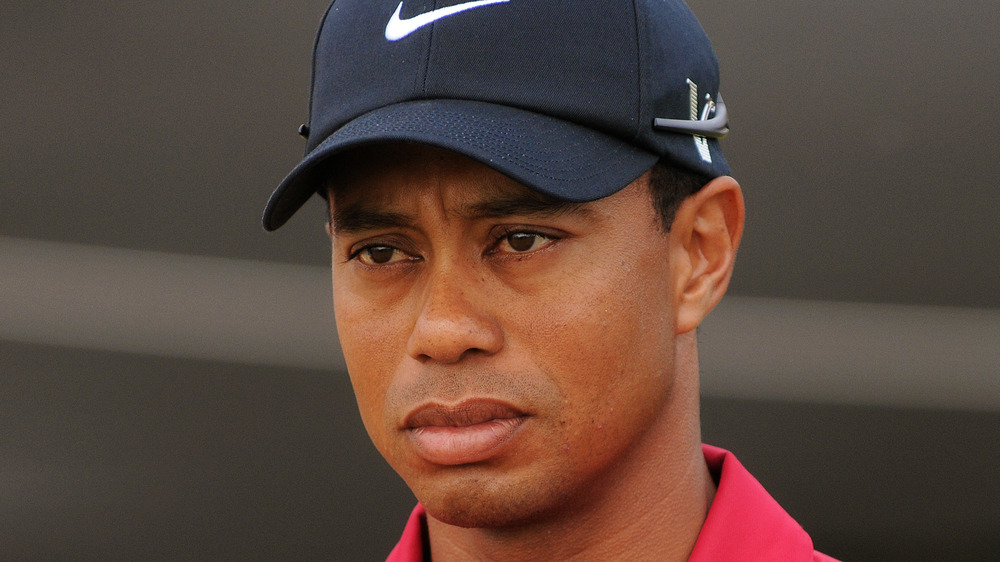 Shutterstock
Tiger Woods has a long road to recovery following his February 2021 car crash that landed him in the hospital for nearly three weeks. The athlete sustained "significant orthopedic injuries to his right lower extremity," according to a statement from his team, and required emergency surgery.
He was later released on March 16, 2021, telling his fans he's "happy to report that I am back home and continuing my recovery," via Twitter. But while Woods is thrilled to be home after his accident, which authorities have concluded was caused by speeding (he was driving between 84 to 87 mph in a 45-mph zone), per People, we imagine his kids feel a sign of relief as well.
Woods shares son Charlie Axel, 12, and daughter Sam Alexis, 13, with his ex-wife Elin Nordegren, who sources say has been extremely understanding while their kids cater to their dad in his time of need. Keep scrolling to see how his ex is helping him heal after his frightening accident.
Tiger Woods' ex is making sure he has his kids by his side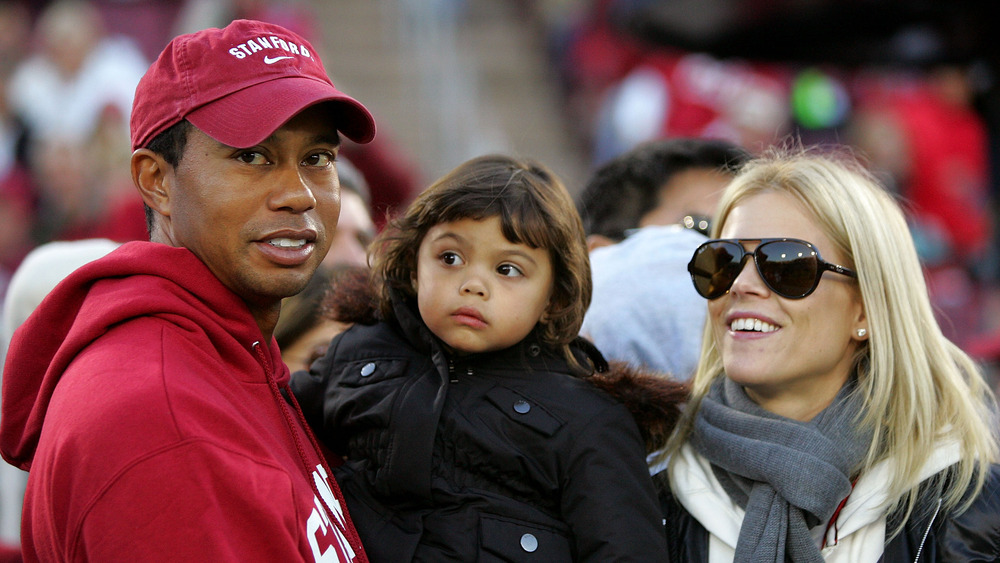 Ezra Shaw/Getty Images
In the aftermath of Tiger Woods' scary accident, it seems like his custody agreement with ex-wife Elin Nordegren has gone out the window due to the recent circumstances. Although they usually split their quality time with the kids equally, Nordegren has been "incredible" as she allows them to spend more time by their father's bedside while he needs them most, a source told People.
"He sees the kids a lot," the insider added. "Maybe not every day, but almost every day. A lot of that is because of Elin, who is just amazing. She's been incredible since the crash. She has bent over backward to make sure that he can see the kids while he recovers from his injuries."
It appears quality time is the perfect remedy for both the athlete and his kids alike. "[Tiger and Elin] are working well to make sure that the kids have as much access to them as they want," the source continued. "The kids can go to mom's or dad's anytime they want. And there's very little jealousy over who gets to spend what time with the kids."
While the professional golfer knows he has a long road ahead, the support from his ex, and the extra time with his children, are definitely helping him stay positive as the state of his career remains uncertain with the severity of his injuries.