Why Honey Boo Boo Is Crying Over Mama June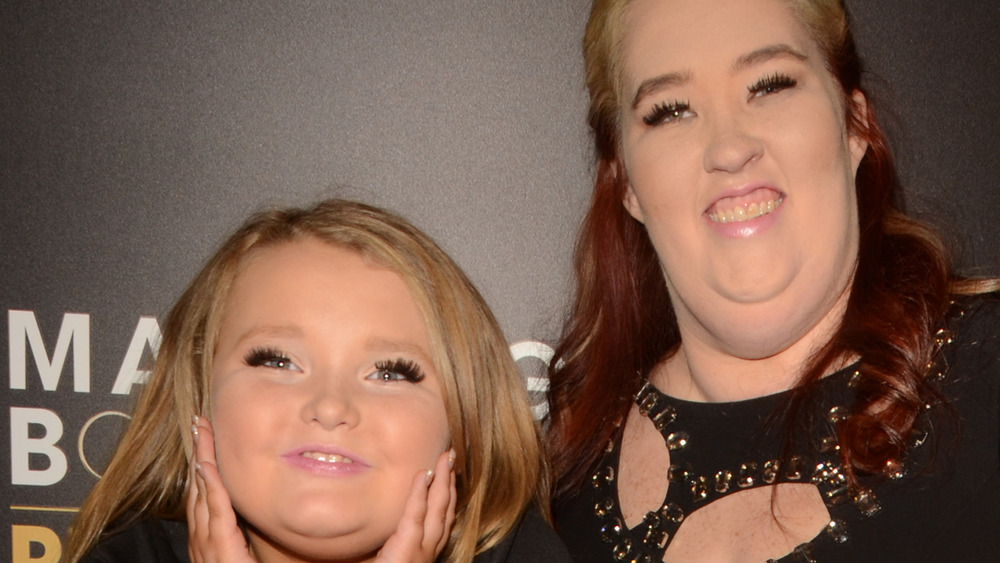 Shutterstock
Mama June Shannon's family is in disarray yet again. After becoming a household name from Toddlers & Tiaras, Alanna "Honey Boo Boo" Thompson and mother Mama June starred in spinoff series Here Comes Honey Boo Boo. But the family's trials and tribulations proved to be too much for reality TV. Per TMZ, the series was cancelled ahead of its fifth season because of Mama June's supposed relationship with a convicted child molester. "Supporting the health and welfare of these remarkable children is our only priority. TLC is faithfully committed to the children's ongoing comfort and well-being," the network stated, while paying for tutors and mental health counselors for the Shannon children.
Yet Mama June didn't stay away from the spotlight for long. By 2017, she led series Mama June: From Not to Hot and Family Crisis, plus 2021's special Mama June: Road to Redemption. Despite the reported large paychecks for their fame, the Shannon clan aren't as rich as you may think. Mama June was arrested in 2019 for drug possession according to People, and she revealed to have lost most of the family fortune to her addiction over the years. Mama June even claimed to have spent over $1 million on crack cocaine.  
In April 2021, Honey Boo Boo admitted how she really feels about Mama June. Keep scrolling to find out why she is crying over her mother!
Honey Boo Boo wants Mama June to be there for her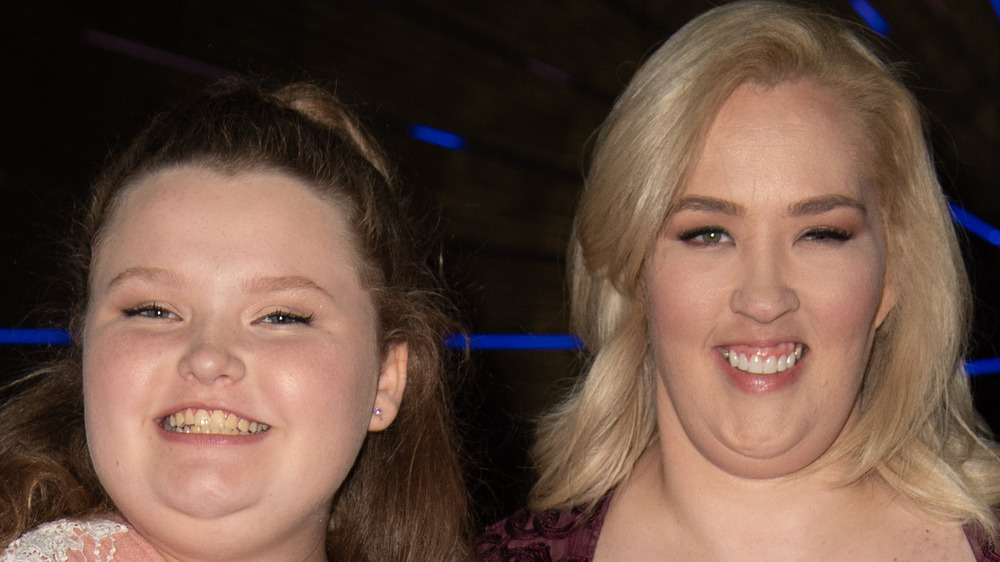 Earl Gibson Iii/Getty Images
Mama June Shannon now has to face daughter Alana "Honey Boo Boo" Thompson. In an April 2021 episode of Mama June: Road to Redemption, Honey Boo Boo confronts her mom after not speaking and spending over a year apart. "It's just hard because you weren't there for my first day of high school, and I think that's a pretty big thing," Honey Boo Boo said to Mama June through tears in the clip. 
Honey Boo Boo went on to ask Mama June why she wasn't there as a parent when Honey Boo Boo needed her most. However Mama June reminded Honey Boo Boo that she needed to work on her drug addiction. "I know I was selfish when I went to rehab. To be honest with you, I'm still a little bit selfish in my recovery," Mama June explained. "But I'm willing to do whatever it takes to get you all back in my life." 
While it remains to be seen whether Mama June and Honey Boo Boo will mend their relationship, but one thing is for certain: Mama June must continue to be sober for her daughter. "You don't know how many nights I cried myself to sleep just hoping and praying that you didn't overdose," Honey Boo Boo sobbed. We can only hope for the best for this fractured family!