The Real Meaning Behind Taylor Swift's 'Untouchable' (Taylor's Version)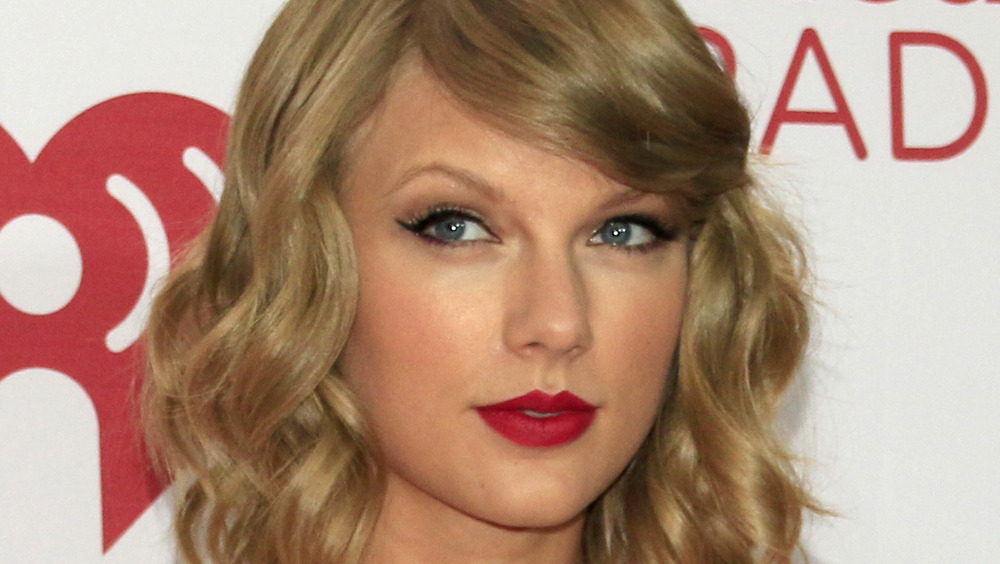 Shutterstock
Taylor Swift had been working on re-releasing her early catalogue of music, and Fearless is the first album getting the makeover treatment. "You cracked the codes and guessed all the From The Vault titles," she tweeted on April 3, 2021, including a full track list of Fearless (Taylor's Version) — featuring all-new versions of every track from the original album, plus never-before-heard songs and collabs.
The 1989 artist teased the LP by spreading snippets across social media with assists from heavy-hitter friends such as Olivia Rodrigo and Conan Grey, as per Billboard. One track that garnered extra online attention was "Mr. Perfectly Fine," as many listeners speculated the tune was about Swift's former fling Joe Jonas (via Entertainment Tonight).
Leading up to the release of Fearless (Taylor's Version), Swift poked fun of herself on Twitter. "My 2008 music from the vault, in a goblin voice: 'REELEEEEEEASE MR PERFECTLY FIIIIIIINE,'" she wrote on April 7, 2021. Even though many fans believed the song was about Swift and Jonas' relationship, a source told ET that it's water under the bridge for Jonas' wife, Sophie Turner. "Sophie doesn't mind as Joe and Taylor dated over a decade ago," the source said. (Turner herself even loved the song.)
"Untouchable" is another hit track from the album with intriguing lyrics. Keep reading to find out a little-known fact about that song.
Taylor Swift rarely records this type of song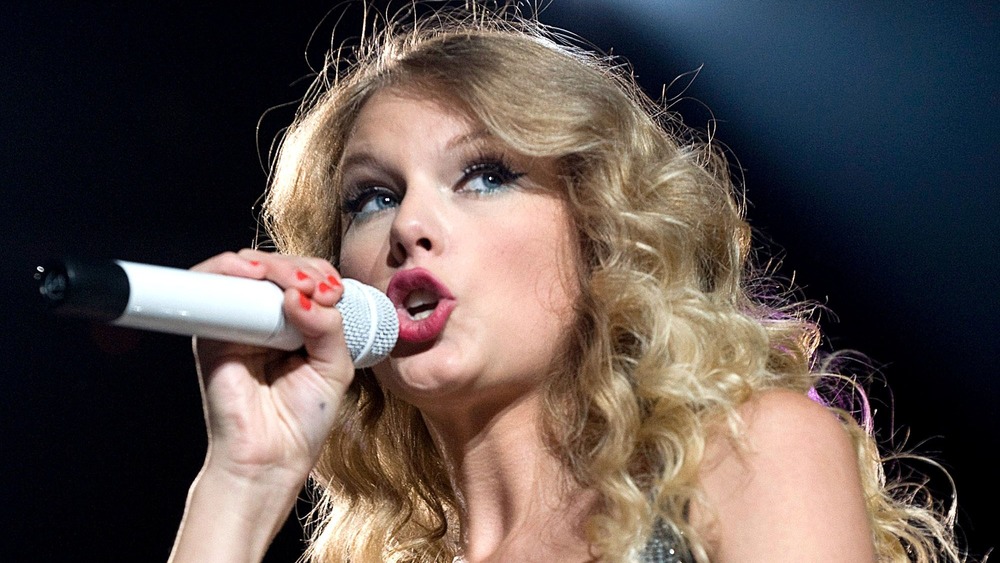 Shutterstock
Taylor Swift's song "Untouchable" first appeared on the Fearless: Platinum Edition album. What set this track apart from others was that it is a cover of another artist's tune. The original version was performed by the rock band Luna Halo, and this was the rare time the singer included a cover on an official album. Luna Halo is a relatively unknown band who was once the opening act for Hoobastank. "She could have chosen any cover in the world, but that's what she chose," band member Nathan Barlowe told The Tennessean (via The Boot).
Although the song is a cover, Swift changed the lyrics to imbue the cut with her own meaning. At the beginning of the second verse she changed "It's hurtful" (via Genius) to "It's half full and I won't wait here all day" (via Genius) which added a layer of ambiguity. Swift followed that by altering "I know you think that I'll be here anyway" to "I know you're saying that you'd be here anyway."
The chorus is perhaps where the change in lyrics is most felt. Luna Halo sang "And in the middle of the night when I'm in this dream," but Swift changed that to, "In the middle of the night waking from this dream." For her version she wakes up and wants the fictional lover "standing next to me."
This may not be a Swift original but it has her fingerprints all over it.