The Real Reason Jimmy Kimmel's Interview With Hunter Biden Is Causing Such A Stir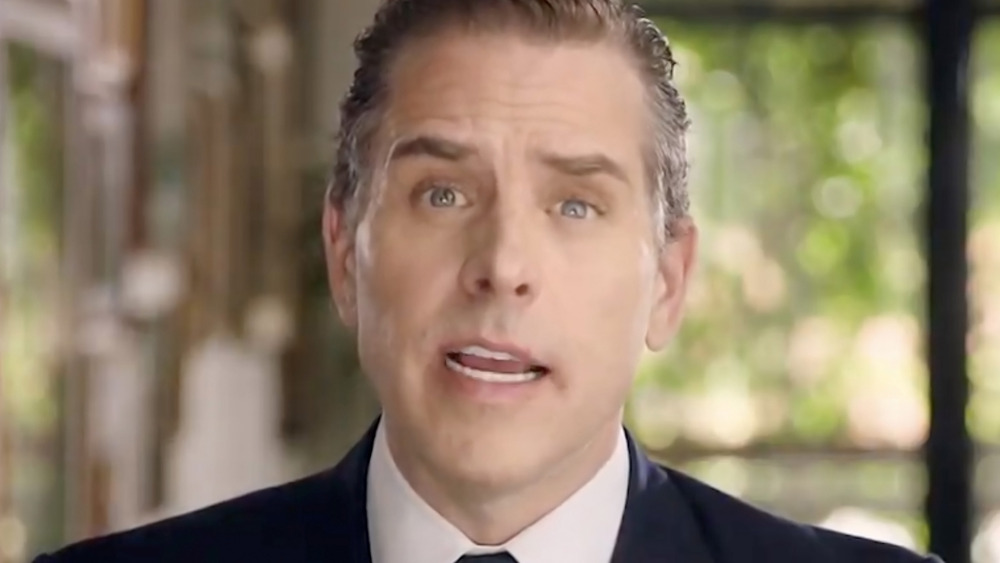 Handout/Getty Images
It didn't take long for Jimmy Kimmel's interview with Hunter Biden on April 8, 2021, to spark outcry from the folks watching at home. While promoting his new book, Beautiful Things, the president's son opened up about his struggles with addiction, telling the host, "Crack brought me to a place that I had never been to before, both in terms of the high, to be completely honest, but absolutely as it relates to the low."
But despite his honesty about his experience with addiction, which Kimmel noted is vividly discussed throughout his book, people weren't pleased with the comedian's lighthearted antidotes, such as joking that the memoir was a "how-to manual" on how to get crack. "@jimmykimmel after you making light of crack addicts as humor... Hunter Biden fought child support after proof of DNA of his child ... your show should be canceled," one person tweeted, seemingly referring to Biden's paternity case. 
However, on the opposite end of the spectrum, others commended Biden's bravery, with another Twitter user writing, "Watching Hunter Biden interview with Jimmy Kimmel. I think we now love him too. So open and honest, smart and willing to admit he is broken. We did good America amazing first family."
However, some people seem to think Kimmel was too easy on the businessman, who has been plagued with scandal in recent months. Keep scrolling for more details.
Was Jimmy Kimmel too easy on Hunter Biden?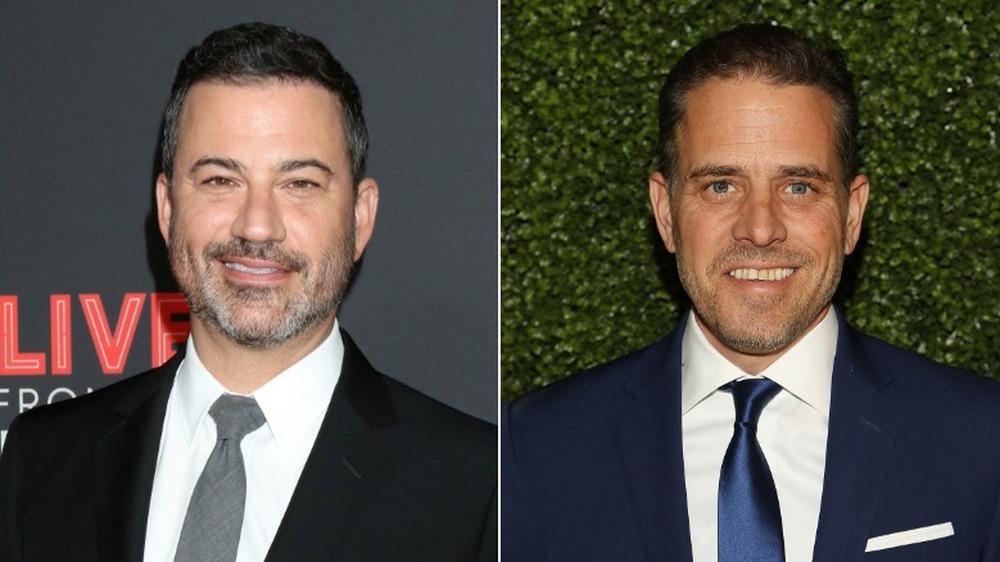 Shutterstock, Paul Morigi/Getty Images
Although Jimmy Kimmel and Hunter Biden had no problem going into details on Biden's struggles with addiction, people were still left with questions about some of the other scandals that have embroiled the president's son, including his role on the board of Ukrainian gas firm Burisma and the controversy around the contents of his laptop.
Despite Biden's wealth of education, people questioned his qualifications to be on the board and speculated whether the Bidens were profiting off the relationship, per the Daily Mail. He blamed the ordeal on the scrutiny that comes with being in the public eye, and said he "would not do it again." As for the laptop, Biden was slammed for claiming he didn't know if the laptop was his. "And that is hard to believe unless you read the book and then I'm surprised you have shoes on," Kimmel said to which Biden replied, "Yeah, I made it today. Pants were the problem."
While they lightly touched on the controversial topics, some didn't think it was enough. "@jimmykimmel way to ask Hunter Biden the [tough] questions. Especially the ones pertaining to the laptop," one person tweeted sarcastically. "[...] Hunter Biden expressed regret for joining the Burisma board but suggested he was perfectly qualified for the position. Well, at least someone, on late-night television is telling jokes," another wrote.
If you or someone you know is struggling with substance abuse and mental health, please contact SAMHSA's 24-hour National Helpline at 1-800-662-HELP (4357).