Kenya Moore's Net Worth Is Lower Than You Think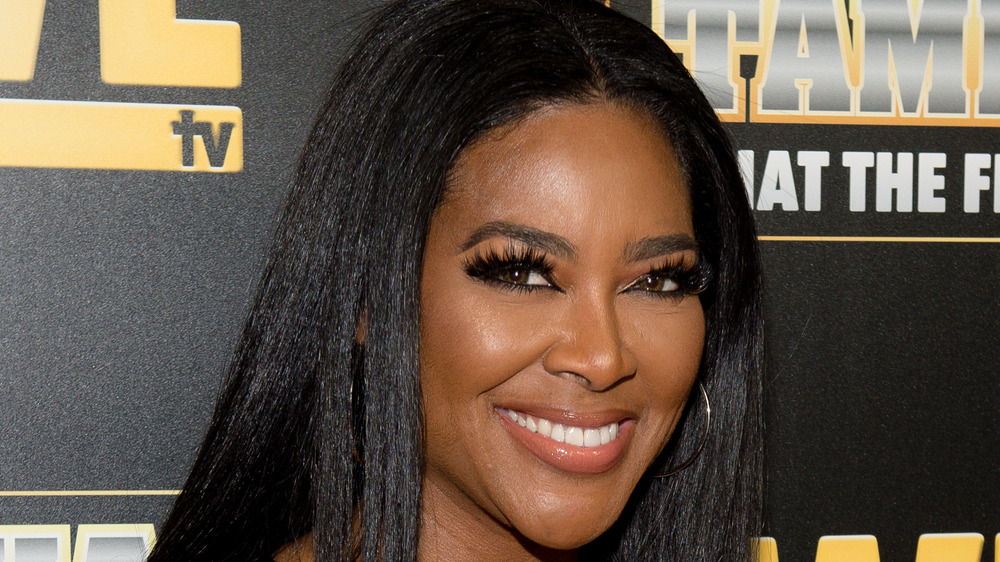 Marcus Ingram/Getty Images
Thanks to The Real Housewives of Atlanta, we have tons of memes that are popular with the masses today. The Bravo franchise has remained successful since its debut in October 2008, providing us with memorable reads and trailblazing reality stars, such as NeNe Leakes. Although we've seen RHOA cast members come and go for over a decade, there is one replacement star that we all can't help but be intrigued by, and that's none other than Kenya Moore.
From our first introduction of Kenya on season 5 of RHOA, the reality star has become a staple cast mate. Whether you love her or hate her, Kenya isn't too shy to remind us that she is, indeed, "Gone With The Wind Fabulous." The former Miss USA takes great pride in her accomplishments as an actor, producer, and entrepreneur. However, Kenya's net worth is lower than you think. Read on to find out what the problematic peach is actually worth.
Kenya Moore is the fourth richest housewife on RHOA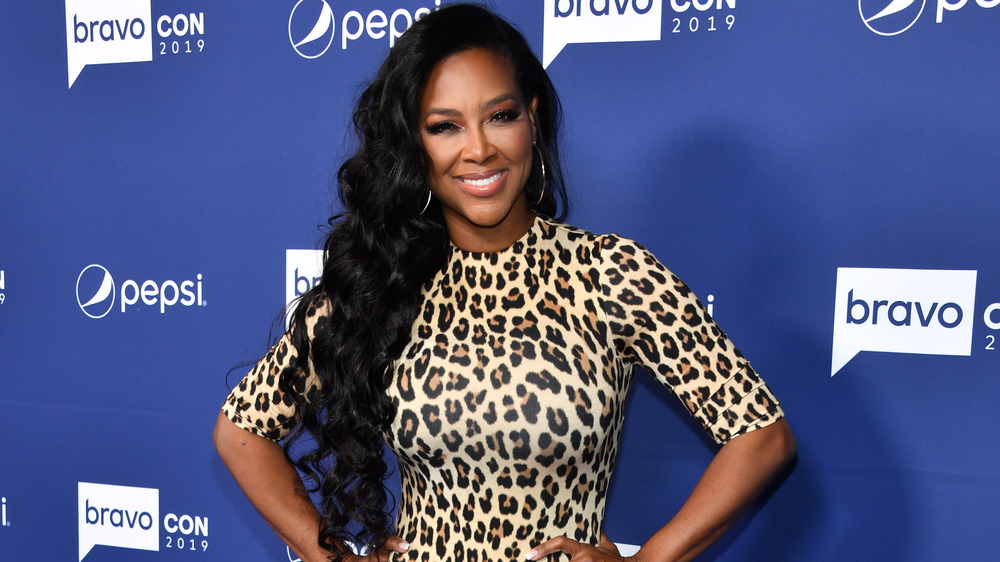 Dimitrios Kambouris/Getty Images
One of Kenya Moore's earliest shady moments on her first season of RHOA was her standoff with Phaedra Parks and her then-husband, Apollo Nida. As you may remember, she boasted of her success as a production company owner and distributor of several million-dollar films after being unable to come to a deal for Phaedra's workout video. Although we've heard Kenya read her cast mates with low blows and money talks, her net worth is comparably lower than the rest of the housewives.
According to Celebrity Net Worth, Kenya's net worth is an estimated $800,000, making her the fourth richest housewife of the franchise. Unfortunately, Kenya had her own financial troubles aired out on RHOA. In 2013, the reality star was evicted from her $4,000 per month Georgia mansion due to her not paying rent. The landlord, Conya Dillion Weems, was later ordered to pay Kenya her $6,000 security deposit, as well as $4,531 in lawyer fees, per Radar. Kenya told Radar at the time, "Today's victory proves that celebrities can fight back and not be victimized by people who wish to lie about them and use their name for the sake of publicity." Thankfully, Kenya has all the time in the world to twerk by the piano in her new home.