How Brad Paisley And His Wife's Dream Came True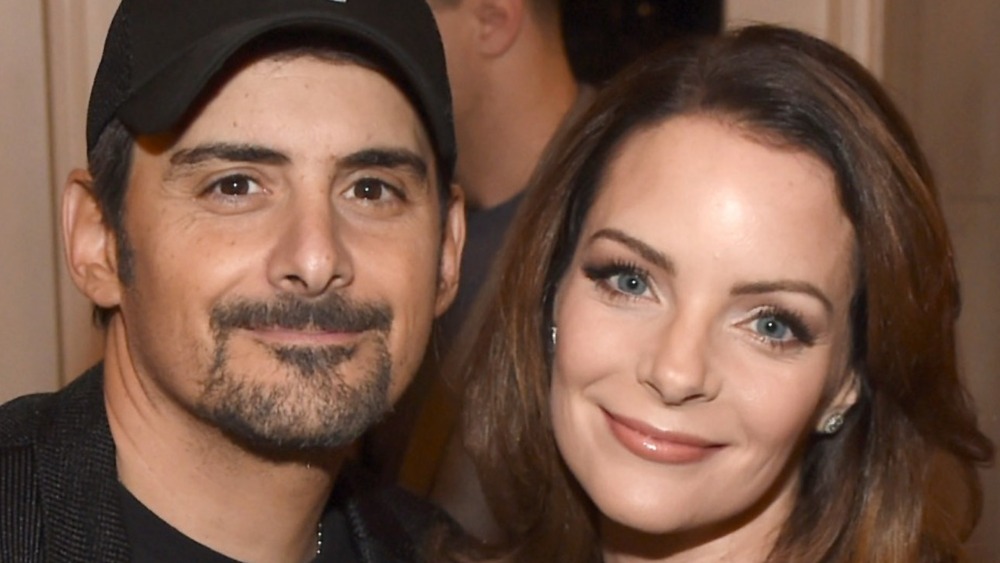 Rick Diamond/Getty Images
Country music superstar Brad Paisley and his wife Kimberly Williams-Paisley have been married for nearly two decades and have two sons. The singer-songwriter is known for his talent and dry sense of humor. His wife is known for her acting chops and for starring in Father of the Bride. But what fans might not know is that the adorable pair had a dream and they made their dream a reality in 2020.
The celebrity couple's marriage and their dream project put them on the cover of People in April 2021, in fact. The twosome talked to People about their marriage. Kimberly confessed, "A big part of our relationship [is] focusing on the laughter and keeping a sense of play."
According to the outlet, the Paisleys have a tradition on their wedding anniversary: They sit down together and write their best memories from the year. Kimberly called it their "greatest hits." On a serious note, Brad added, "A lot of married couples would rather do anything but spend the evening together.That's not the case in our house." (We're not crying; you're crying!)
Brad and Kimberly met in 2001 after the singer asked his future wife to star in a music video for "I'm Gonna Miss Her." The country music star had a big-time crush on the actor after seeing Father of the Bride. "He stalked me. That's the long and the short of it," Kimberly joked during an interview in 2011 (via Country Living).
But, despite achieving success on both the personal and professional fronts, the couple still had a mutual dream they could not help but pursue. Keep scrolling to find out all the details!
Brad Paisley and Kimberly Williams-Paisley's dream was opening The Store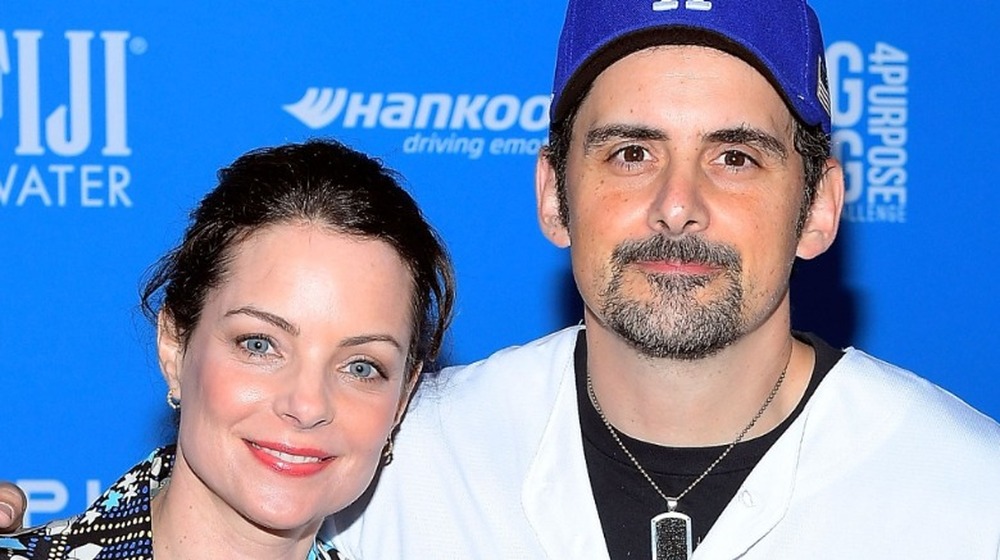 Charley Gallay/Getty Images
Some celebrities dream about buying an island or building a mansion. Brad Paisley and wife Kimberly Williams-Paisley, however, dreamt about opening a free referral-based grocery store so those facing food insecurity could shop for their families. Kimberly told People in April 2021, "This has been our dream. People will be able to come and shop with dignity and make choices for their family." Thus, in 2020, the Paisleys opened The Store in Nashville, partnering with a local university and local agencies.
The Paisleys' dream of creating a "corner grocery store" for people who need help took years of planning. The couple visited and volunteered at the Unity Shoppe, a grocery store in California that provides assistance to people with food insecurity and prioritizes respecting their customers.
The Paisleys' mission was to create an everyday grocery store experience for families. The Store is located in a food desert, an area without easy access to grocery stores. The Store's executive director Courtney Vrablik told People, "Our priority is our customer — and they are customers, not clients. No one is forcing them into a situation where they have to show gratitude." The Store appears to have a warm, happy vibe, and the country superstar added one special touch as customers walk into the establishment.
There is a mechanical pony Brad bought that sits outside the front door. Vrablik told People, "Brad insisted it had to be here. To him, that was the sign of a true store."
Brad Paisley and Kimberly Williams-Paisley had to pivot during the pandemic
Brad Paisley and Kimberly Williams-Paisley opened The Store in March 2020 — then the COVID-19 pandemic hit. The Store had to change quickly, offering pick-up and delivery services. The celebrity couple got to work, called their friends, and got the job done. According to People, the Paisleys and 350 volunteers pitched in, delivering enough food for 1.3 million meals in Nashville within The Store's first year. After all, the Paisleys focus on the good and keep it real (and their social media posts and interviews are hilarious).
For example, in January 2020, Kimberly posted that her husband  had moved a huge dinosaur statue into their living room. Kimberly posted on Instagram, "I got Brad this cool outdoor sculpture for Christmas, and when I came home from work, he'd somehow drug it into the middle of the dang living room. #regret #itsheavy #whatamigonnado." Kimberly also shared another post featuring one of her baby pictures. She's in a diaper, carrying a beer can. Kimberly wrote, "Beer in hand, no pants. My parents nailed it."
Brad's social media posts are often humorous, too. The country superstar and Carrie Underwood share a close friendship, so when Underwood's book came out in 2020, Paisley promoted it... in his special way. Brad posted on Instagram, "So proud of @carrieunderwood #findyourpath And thanks for my stylish souvenir towel. I gave the hair scrunchies to @kimberlywilliamspaisley."
The Paisleys love to help out, and they love to laugh. To learn more or donate to The Store, visit www.thestore.org.