Kris Jenner Sent This To Kylie's Former Best Friend Jordyn Woods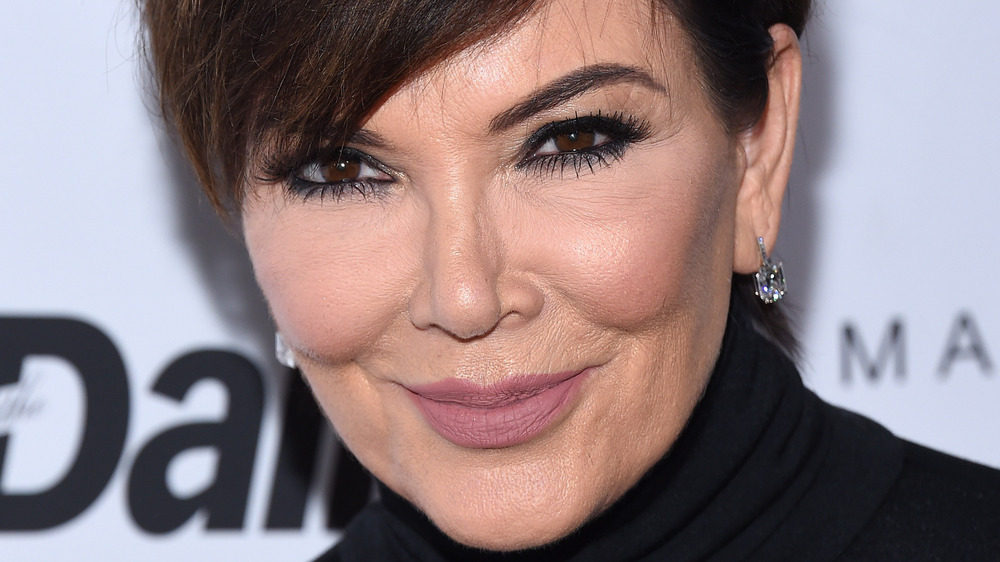 Shutterstock
Jordyn Woods' drama with the Kardashian family is well-documented. Jordyn was very close with Kylie Jenner for several years, with the two regularly flaunting their friendship on social media and on screen as Jordyn regularly popped up on Keeping Up with the Kardashians and Kylie's single-season spinoff, Life of Kylie. But their close relationship famously imploded in February 2019 when Jordyn was accused of kissing Tristan Thompson, the boyfriend of Kylie's half-sister, Khloé Kardashian.
All the drama played out on KUWTK, with the famous family addressing the fallout on a June 2019 episode, per W. Jordyn also infamously got candid about what really went down with the basketball player while speaking to Jada Pinkett Smith on her Red Table Talk series the month prior. Jordyn recalled being at a party with Tristan and claimed he kissed her, adding, "I know I'm not the reason that Tristan and Khloé are not together."
She and the whole of the Kardashian clan have been very much on the outs ever since. And while Khloé and Tristan have reconciled, it seems like Jordyn may not be totally on the outside any longer, thanks to a gift from Kris Jenner...
Has Jordyn Woods buried the hatchet with the Kardashians?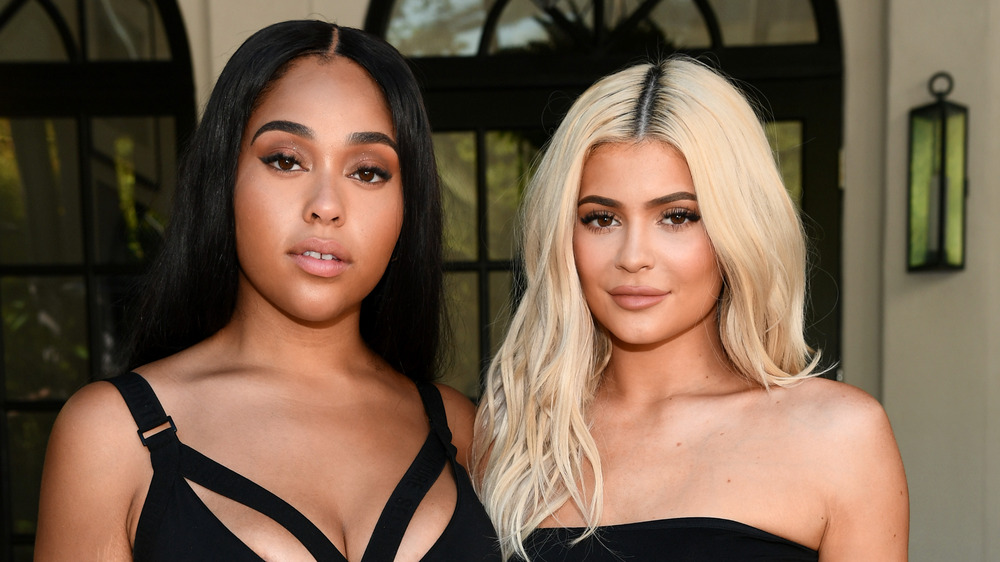 Emma Mcintyre/Getty Images
On April 10, 2021, Jordyn Woods showed off a gift from her former best friend Kylie Jenner's mom, Kris Jenner, on Instagram Stories. She showed a box of cleaning supplies, which appeared to be a PR package from Kris and Chrissy Teigen's cleaning brand, Safely. In screenshots shared by Instagram user @kylie.jenner.kuwtk, the gift came in a wooden box, which Jordyn placed on her kitchen counter. It had a bouquet of flowers on the top and a note that was signed from Chrissy and Kris. Jordyn tagged both stars on the upload and gave fans a look at all the products she received.
It's not clear if this means Jordyn is back on good terms with the Kardashians or if she's buried the hatchet with Kylie Jenner, but plenty of fans shared their thoughts on Twitter. Social media users voiced mixed opinions, though some praised the reality stars for being cordial. "Jordyn woods accepted gifts from Kris Jenner and [Chrissy] Teigen...well that's growth...," one person wrote. Another tweeted, "Jordyn Woods receiving PR from Kris Jenner and Chrissy [Teigen] is so funny to me Kris knows Jordyn is a valuable asset." A third commented, "I really don't know how I feel about Kris Jenner sending Jordyn woods a PR package. I really don't want Jordyn around bad energy."
Whether or not they've made up, we're happy to see these Jordyn and Kris supporting one another despite all the drama in their past.