Alyson Hannigan's Net Worth: The Actor Is Worth More Than You Think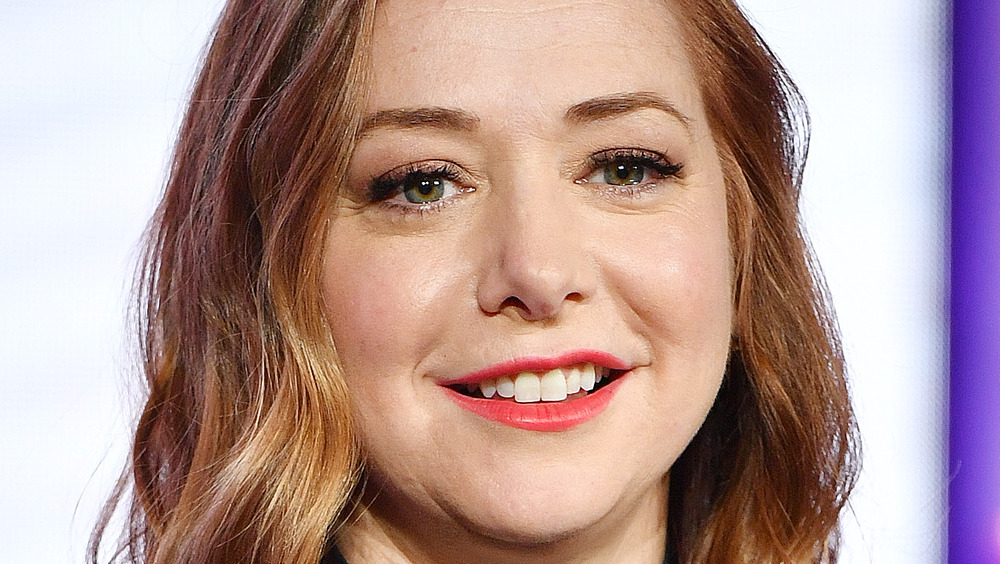 Amy Sussman/Getty Images
Alyson Hannigan's net worth is sweet as American Pie! 
Raised in Atlanta, Ga., per IMDb, Hannigan moved to Los Angeles, Calif. at age 11 to pursue acting. And pursue she did. The quirky red-headed star lit up the small screen for decades. She played the timid high schooler-turned intimidating witch Willow Rosenberg on the snarky and beloved Buffy the Vampire Slayer from 1997 to 2003, and of course, starred alongside Jason Siegel on How I Met Your Mother. "It's such a gift," Hannigan told The Guardian on still being recognized by strangers for Buffy. "...It still happens all the time, it's never lost on me." 
Or perhaps you remember Hannigan best not for the small screen, but for her side-splitting appearances in films like 1999's American Pie and it's three sequels (who could forget what happened "this one time, at band camp..."?). Since American Pie took a huge slice of the box office (grossing $235 million worldwide, per Box Office Mojo) and with HIMYM and Buffy's huge successes too, it's no wonder Hannigan's net worth is impressive. But just how impressive will shock you perhaps more than any "band camp" tale could! 
Scroll down to find out what she's worth. 
Alyson Hannigan is worth tens of millions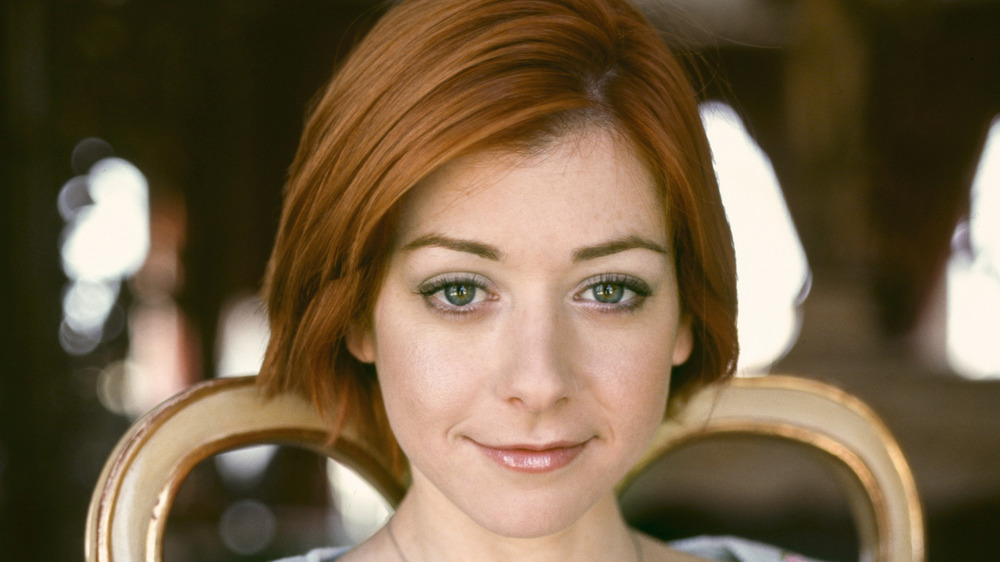 Tim Roney/Getty Images
So what is Alyson Hannigan's net worth? The actor is worth a stunning $40 million, per Celebrity Net Worth. According to the outlet, at its peak, the main cast of How I Met Your Mother, Hannigan included, was earning "$225,000 per episode, roughly $5.4 million per season ... not includ[ing] syndication royalties." Since the actor appeared in every episode, even band camp kids can do the math! Per IMDb, Hannigan has also kept her fame going with solid TV stints like the sole host of Food Network's Outrageous Pumpkins in 2020. The hilarious star has carved out quite a successful niche!
Real estate-wise, Hannigan is not messing around. She purchased a nearly $8 million Encino, Calif. "five-bed, eight-bath home," per Forbes, with her actor husband Alexis Denisof. The stunning modern home was featured in the film Fracture, per the outlet, and includes a sweeping 5,472 square feet of living space behind private gates. It's on 3 acres, per Forbes, and includes, "concrete and glass pavilions that open out to a large, peaceful courtyard, pool, and spa." Nice! 
In 2018, Hannigan sold another Villa-style home in California for $4.9 million, per the Los Angeles Times, which she picked up in 2002. In 2014, she and her husband picked up an Atlanta, Ga. penthouse for $810,000 and listed it to rent for $6,500 per month in 2018, per Variety. She's funny, fierce... and financially savvy!