Aaron Rodgers And Shailene Woodley Share More Details About Their Whirlwind Romance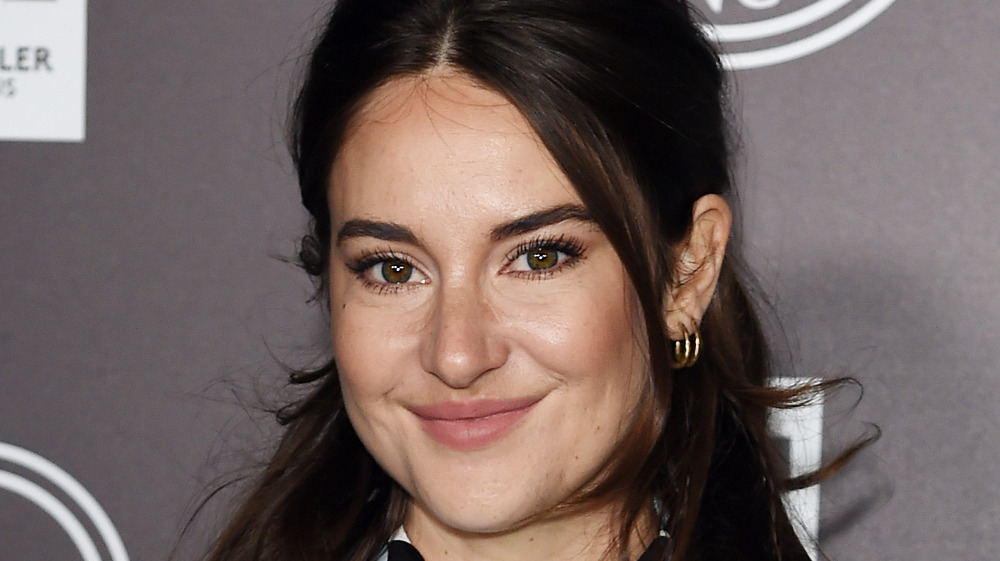 Stefania D'alessandro/Getty Images
Aaron Rodgers and Shailene Woodley made their first public appearances together at Walt Disney World since getting engaged. The couple was first linked in early February 2021 when a source told E! News that they were keeping their relationship "private and low key."
It was only days after news broke of their secret relationship that Rodgers won the MVP award at the NFL Honors broadcast for the third time. During his acceptance speech, Rodgers announced his engagement. He thanked his teammates, coaches, and his significant other, who was only rumored at the time. "Off the field, I got a really great group of people that support me. So, I'd like to thank my team... my fiancée," per ET.
During an appearance on The Tonight Show Starring Jimmy Fallon on Feb. 22, 2021, the Divergent star confirmed the news, and said they'd been engaged for a while. "For us, it's not new news, you know, so it's kind of funny. Everyone right now is freaking out over it and we're like, 'Yeah, we've been engaged for a while,'" the actor revealed.
The couple spent their Easter weekend at the happiest place on earth, Walt Disney World, and divulged some details about their private relationship. Read on to find out what the couple had to say.
Aaron Rodgers admits he loves 'cuddle time' with his fiancee Shailene Woodley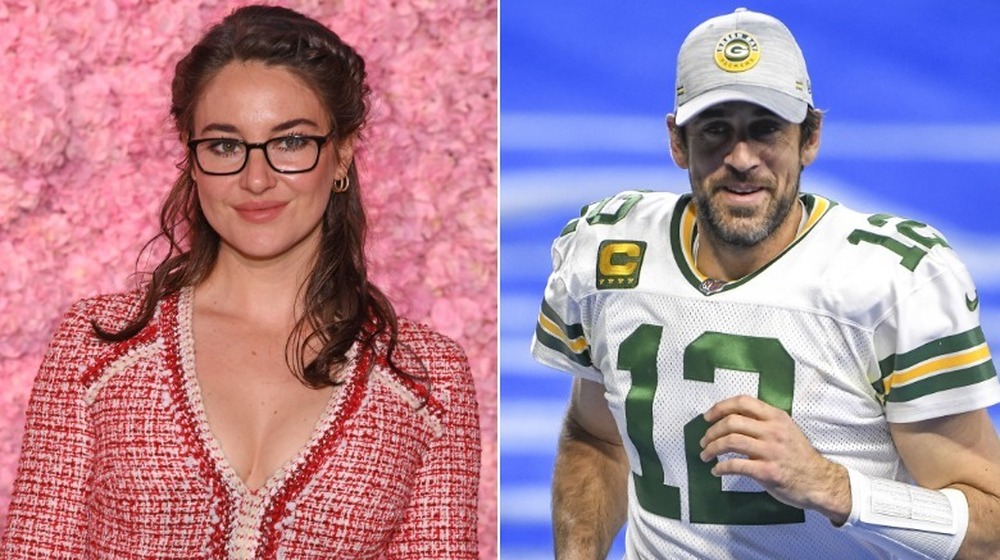 Just two months after news of their engagement broke, Aaron Rodgers and Shailene Woodley took a vacation to Walt Disney World. The pair was seen walking around the park in Orlando, Fla. holding hands and wearing matching "May the force be with you" masks. The Big Little Lies star accessorized with a pair of sparkly Mickey ears.
The pair stopped by for a short interview with the web series Walt Disney World Minute while there. When asked how they liked to unwind, the 29-year-old actor replied, "Personally, I like a bath, maybe a good glass of wine," via People. The former Super Bowl champ was asked the same question, "I was gonna say cuddle time," he said. "But since she went with her own thing, I'm gonna say Jeopardy! and a glass of scotch." Rodgers is one of many guests subbing in as a host for the show.
When asked about "one thing that always makes you smile," they pointed to each other. The Fault in Our Stars star also revealed Rodgers is "really good at" making the bed in the morning, and he returned the compliment by commending her teeth-brushing ability, "I'm really proud of your diligence when brushing your teeth. You can go for minutes on end at times," Rodgers joked, per People.
While news of their engagement may still feel brand new, it's clear the pair have settled into life together.