Suga From BTS Has A Surprising Connection To Royalty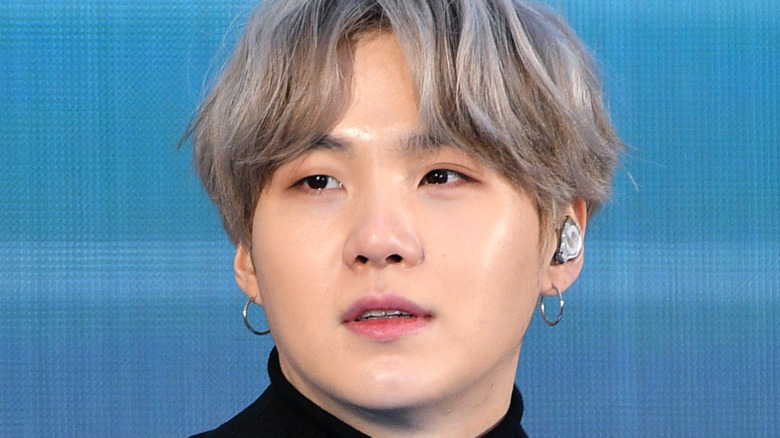 Dia Dipasupil/Getty Images
BTS is one of the hottest bands out there today. Their incredibly loyal fanbase, known as BTS Army, is a remarkably loyal, organized, and impressive fandom. Members of the Army like to say they stan royalty, and it turns out that multiple members of the crazy successful K-pop group actually have connections to royalty themselves. Whoa!
SoMag News reports that Jin comes from a royal family called Gwangsan Kim, which had a large presence in Korea for more than 500 years. V is also part of the Gwangsan Kim family, and a direct relative of the 45th monarch of South Korea, King Sinmu of Silla, per the outlet. However, it might be Suga's royal connection that is truly the most impressive (and most-talked about). Keeping scrolling to find out the BTS rapper's royal ties. After you've learned this info, calling Suga a "king" certainly takes on a whole new meaning.
What is Suga's royal connection?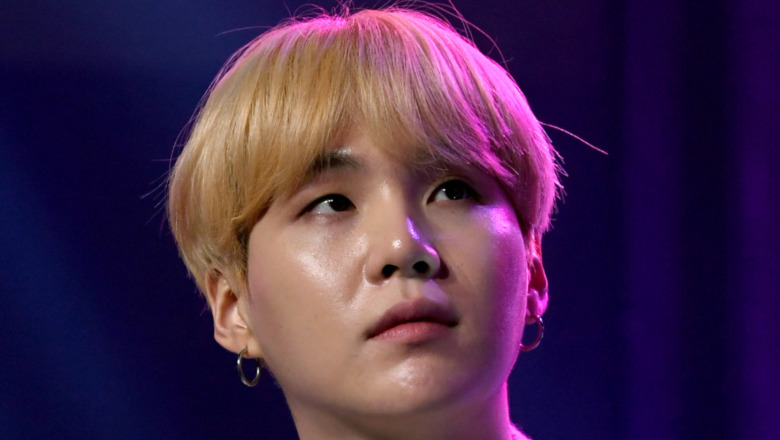 Kevin Winter/Getty Images
As Showbiz Cheat Sheet reports, rapper Suga is actually descended from royalty, and he is directly related to queens and empresses.
Suga's real name is Min Yoongi, and he is a member of the Yeoheung Min Clan, according to Pinkvilla. The Yeoheung Min Clan was "a powerful clan during the Joseon dynasty," which ruled for over five centuries from 1392 to 1897. Suga has confirmed that his family is not only part of that clan, but had high ranking within the clan.
SoMag News reports that the last and one of the most admired empresses of the Joseon dynasty, Myeongseong, is directly related to Suga — as are Queen Inhyeon, Queen Wongyeong, and Empress Sunmyeong, according to Pinkvilla. In addition to the four queens in Suga's family, members of the family held 242 senior titles in the royal court during the Joseon dynasty.
The Josen dynasty is known for putting policies in place that ensured all residents of Korea learned to read and write, as SoMag News reported.
So, when the BTS Army says they worship their idols like royalty, well they aren't too far off the mark!