Inside Jennifer Aniston And Justin Theroux's Relationship Today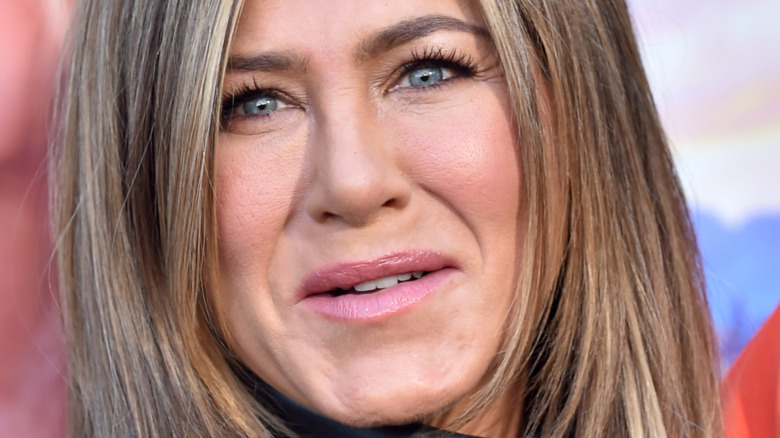 Shutterstock
Jennifer Aniston and Justin Theroux are proving to all of Hollywood that you can, in fact, be friends with your ex.
For the fans that don't remember, the actors first met on the set of Tropic Thunder in 2007 (per Cosmopolitan), but the rumor mill did not start churning until the two reconnected on the set of Wanderlust in 2011. The following year, Aniston and Theroux got engaged — on his birthday, no less — but the two waited a couple years before officially tying the knot in 2015. After almost seven years together, Aniston and Theroux called it quits at the end of 2017, according to People.
At the time the American Psycho actor explained to The New York Times that the couple broke up amicably. "The good news is that was probably the most — I'm choosing my words really carefully — it was kind of the most gentle separation, in that there was no animosity," Theroux explained. "Again, neither one of us is dead, neither one of us is looking to throw hatchets at each other. It's more like, it's amicable. It's boring, but, you know, we respected each other enough that it was as painless as it could be."
Now, three years after their divorce, in an April 2021 interview with Esquire, Theroux is giving more details in the breakup and where the two stand today.
Jennifer Aniston and Justin Theroux 'FaceTime' often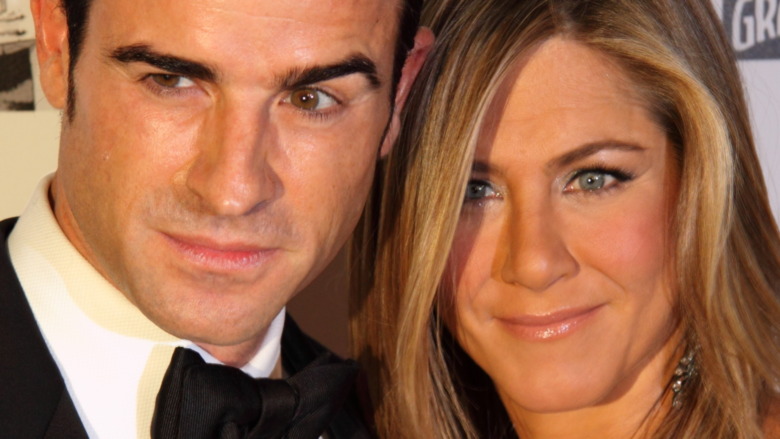 Shutterstock
Many celebs claim their breakups are "amicable," but Justin Theroux is admitting that, for him and Jennifer Aniston, their claim was true. In an April 2021 interview with Esquire, the actor claimed the couple "remained friends" and even keep up with each other via FaceTime.
"We don't talk every day, but we call each other," said Theroux. "We FaceTime. We text. Like it or not, we didn't have that dramatic split, and we love each other. I'm sincere when I say that I cherish our friendship." Without going into too much detail, the actor revealed the tabloids were totally wrong in their speculation that the couple split because Aniston wanted to be in Los Angeles and Theroux wanted to be in New York. "That's a narrative that is not true, for the most part," the actor noted. "Look, people create narratives that make themselves feel better or simplify things for them. That whole 'This person likes rock 'n' roll, that person likes jazz.  Of course!' That's just not the case. It's an oversimplification."
In reality, the two still bring each other laughs. "We can not be together and still bring each other joy and friendship. Also, she makes me laugh very, very hard. She's a hilarious person. It would be a loss if we weren't in contact, for me personally. And I'd like to think the same for her."