This Is How Randy Quaid Lost All Of His Money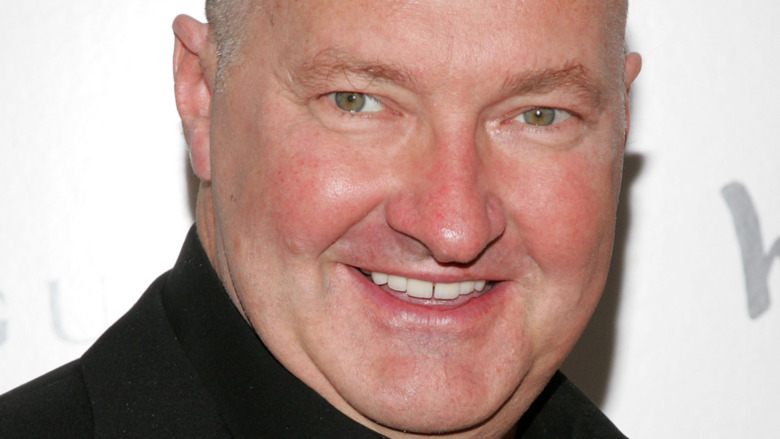 Bryan Bedder/Getty Images
Well, here's a bizarre tale for you. Randy Quaid became a famous actor in the 1970s for his acclaimed dramatic roles and even more so in the 1980s for his quirky, wide-eyed characters in some hugely successful comedies. But when you find out what happened to the actor (and truly, in the strange department, what hasn't?), you may be the wide-eyed one. 
Born in Texas and the brother of actor Dennis Quaid, per IMDb, the versatile actor was once one of Hollywood's hardest-working honchos. Between 1971 and 2009, he racked up more than 100 acting credits. Those range from the wacky Cousin Eddie in National Lampoon's Vacation in 1983, a role he reprised for three sequels, to his role as Ishmael in 1996's Kingpin. And according to IMDb, the actor earned $1 million for one of the aforementioned sequels, National Lampoon's Christmas Vacation, and $2.25 million for the bowling comedy. Pretty impressive! 
Quaid also proved himself as a dramatist, starring as rancher Joe Aguirre in Brokeback Mountain, and that was decades after he starred in The Last Detail, for which he was Academy Award-nominated, and as a prisoner in 1978's Midnight Express. All in all, Quaid has an impressive résumé. But then, things got weird. 
Quaid could have been forever known as a Hollywood heavyweight. But today, the actor is more known for his wild conspiracy theories, arrests, and news-making mishaps, and it certainly reflects in Quaid's net worth. Scroll down to find out what that number is today. 
Randy Quaid's finances suffered as his behavior got stranger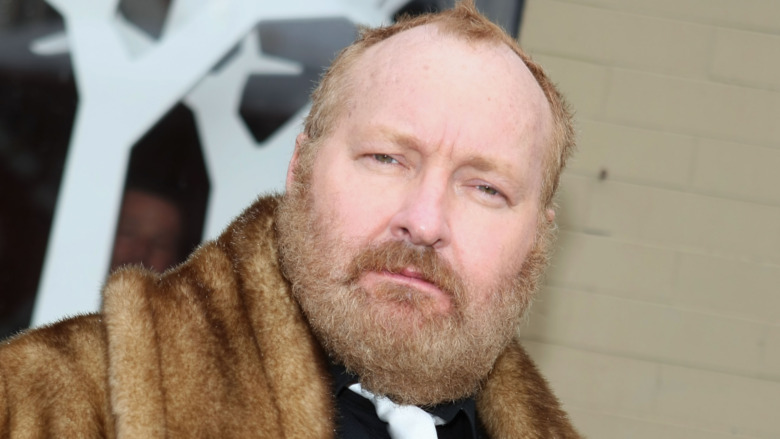 Scott Halleran/Getty Images
Brokeback Mountain actor Randy Quaid went, well, broke. Actually, more than broke. He is worth negative $1 million, per Celebrity Net Worth. The star who was once making millions per movie famously just started acting... bizarre. 
After Brokeback Mountain debuted (as a box-office smash), the antics began. Quaid filed a lawsuit against Focus Films, claiming the production company "intentionally misrepresented the film as a low-budget art house film... to secure his services at below-market rates," per the Sydney Morning Herald. Quaid wanted $10 million for his role but was unsuccessful, and he dropped the lawsuit, per The Guardian. Then, Quaid was banned from the Actor's Equity Union in 2008, per Reuters, and he was fined $81,572 after "physically and verbally" abusing producers and cast members during a Seattle theatrical production. Oy. 
Then, there were the arrests. Per The Daily Mail, Quaid and his wife Evi were arrested for skipping out on a hotel bill in 2009. They were arrested again in 2010, per TMZ, for "squatting" in a California house they formerly owned. They also missed "multiple court dates," per The Daily Mail. According to The Washington Post, the couple then claimed a group called "The Hollywood Star Whackers" was out to get them and tried fleeing to Canada. "They're hunting us," Evi told Vanity Fair in 2010. According to Pop Culture, Randy and Evi Quaid were spotted in Los Angeles, Calif. in 2019. But clearly, with Quaid starring in just one film role since 2009, the well has dried up.