The Real Reason Demi Lovato Is Getting Slammed Over Frozen Yogurt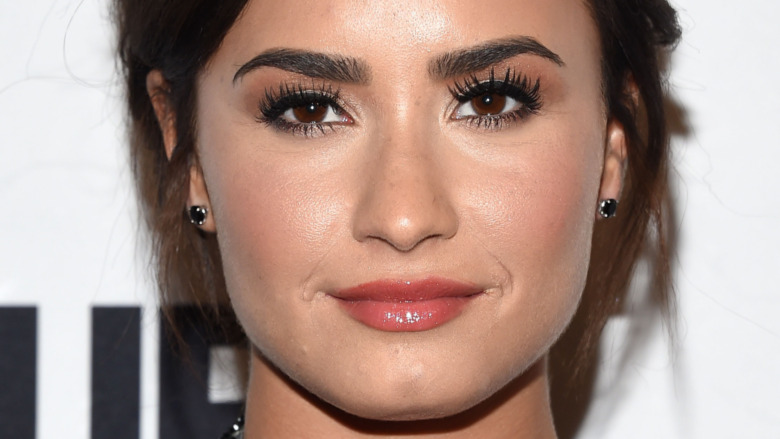 Shutterstock
Demi Lovato has been famously outspoken about her experiences, good and bad, throughout her career. The star is well known for voicing her thoughts on social media and has also been extremely candid about her struggles, including speaking out about her drug addiction in her YouTube documentary series, Dancing with the Devil. Also in the tell-all, Lovato touched on her experience with an eating disorder, which she's been vocal about in multiple past interviews and social media posts in the hopes of helping others better accept their bodies.
In October 2017, Lovato was extremely open about how far she'd come when she shared side-by-side photos on her Instagram Story. The upload — which may be triggering for some and can be seen via Glamour — showed the star during a particularly hard time amid her eating disorder, next to one of her taken years later. She shared the photos alongside the caption, "Recovery is possible." That same month, she told Glamour that it was an "everyday battle," though she noted things have "gotten better, and things have gotten easier." She added, "What's most important to me is that I just keep fighting, and I keep aiming for a goal of complete freedom. Even if that may not be possible, I'm going to aim for that goal."
Lovato has continued to show her support for others experiencing similar issues, which may have triggered an April 2021 Instagram post, in which she called out a frozen yogurt store.
Why Demi Lovato wants a frozen yogurt shop to 'do better'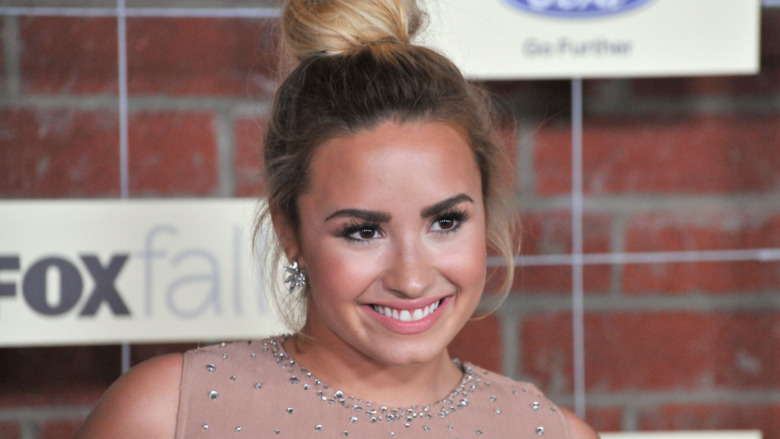 Shutterstock
On April 17, 2021, Demi Lovato called out the Los Angeles frozen yogurt shop The Bigg Chill in her Instagram Story. "Finding it extremely hard to order froyo from @thebiggchillofficial when you have to walk past tons of sugar free cookies/other diet foods before you get to the counter," she wrote (via Entertainment Tonight Canada). She asked them to "Do better please," alongside the hashtag "#dietculturevultures." In a follow-up post, she wrote she'd be making the hashtag "a thing" to draw attention to "harmful messaging from brands or companies that [perpetuate] a society that not only enables but praises disordered eating."
The Bigg Chill responded on its own Instagram Story, explaining it carries "items for diabetics, Celiac disease, Vegan and of course have many indulgent items as well." Lovato then took to her Stories again to share screenshots of direct messages with the company. The Bigg Chill denied being "diet vultures," to which Lovato hit back by claiming she received poor service and asked them to be more mindful of those with eating disorders. She also suggested having clearer labeling.
"I think more clearer messaging would be more beneficial for everyone," Lovato wrote in her direct message, adding the company was "not wrong for catering to many different needs but it's about not excluding one demographic to cater for others." The screenshot showed that message had been seen, though Lovato didn't confirm if The Bigg Chill responded.
Demi Lovato's call-out got mixed responses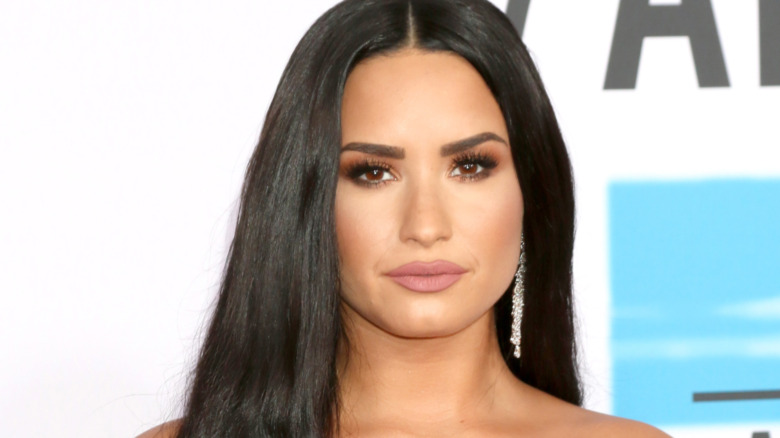 Shutterstock
Demi Lovato's comments regarding The Bigg Chill got some mixed responses on social media. As reported by the Daily Mail, many called out Lovato for shaming the business in such a public way. "Demi please just stop girl. Don't attack them. They are helping. Those cookies are more vegan. I have Ms and can't have so many things," one fan tweeted. "Lord what is she saying? I get that she's struggling with EDs but vegans and diabetics also struggle to find products for them...just let them be wtf," another wrote.
However, others were quick to defend the star for trying her best to help others experiencing eating disorders. "This is what she was upset about. Them promoting DIET CULTURE," one person tweeted, alongside a photo showing cookies and cakes labeled as "guilt free." Another pointed out, "As someone who's also struggled with ED I was also sceptical/ didn't agree with her until I saw the packaging she was objecting to." They added, "It's not that it's a vegan/ diabetic option. It's the way it's been marketed."
If you or someone you know is struggling with an eating disorder, please contact the National Eating Disorder Association's Helpline at 1-800-931-2237 or chat with one of their helpline volunteers on NEDA's website.