Who Is Billie Eilish's Rumored New Man, Matthew Tyler Vorce?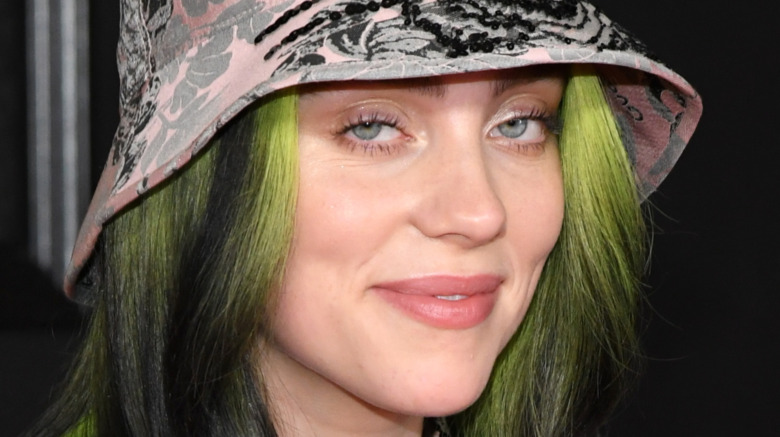 Kevin Mazur/Getty Images
All at once, Billie Eilish is one of the most high-profile artists and one of the most private celebrities working today. Upon reaching such a high level of fame as a teenager, Eilish has shown wisdom beyond her years while actively striving to keep her personal life private.
Her devoted fans were shocked when they learned that she had been in, and ultimately ended, a very serious relationship while at the peak of her fame via the 2021 release of her Apple TV documentary, Billie Eilish: The World's A Little Blurry. "I didn't want the same things he wanted, and I don't think that's fair," the "Everything I Wanted," singer said when explaining her breakup from Brandon "Q" Quention Adams. "There was a lack of effort," she said (via Us Weekly). "I can't fix him. I tried."
Fans were heartbroken on Eilish's behalf. After all, as a pop star at the top of her game, Eilish never stops working — she deserves to have some fun! That's why fans were seemingly delighted when news broke in April 2021 that Eilish might have a new man. Here's what we know.
Billie Eilish's rumored beau is just as private as she is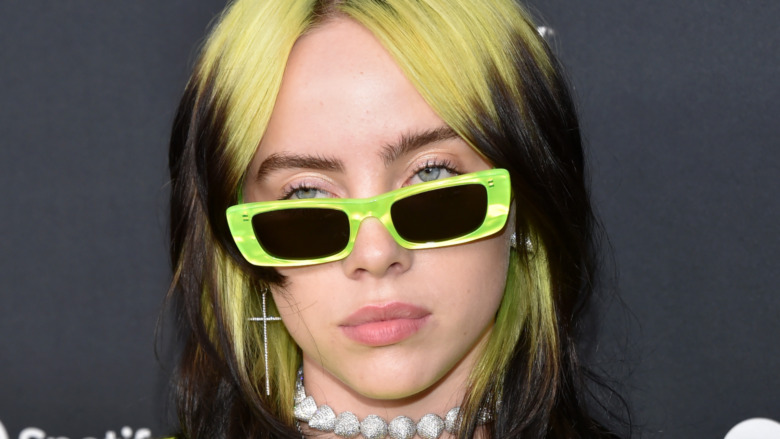 Shutterstock
Everyone noticed when Billie Eilish was spotted grabbing coffee with a new man in April 2021. The man in question? An actor named Mathew Tyler Vorce. Paparazzi snapped photos of Eilish and Vorce drinking iced coffee and walking her adorable pit bull, Shark, in Los Angeles. At one point, Vorce put his arm around the singer and she rested her head on his shoulder, per Page Six.
So, who is this guy and how do he and Eilish know each other? The latter is an easier question to answer. Vorce is an actor, so it's possible they met through friends or just through working in the entertainment industry. As for who Vorce is – that's a little trickier to address. Vorce doesn't have anywhere near the star power of his supposed girlfriend, and his online footprint is nearly nonexistent. 
A quick skim of his IMDb profile suggests that Vorce is still in the very early stages of his career. As of this writing, he has appeared in a few shorts, a couple films, and a few TV series. Other than that, all we have to go on is Vorce's description of himself as an "Actor. Writer. Degenerate." in his Instagram bio. According to Page Six, he set his Instagram account private shortly after the news of his connection to Eilish made headlines, suggesting that he values privacy as much as his possible girlfriend.