Here's How Much Older Miranda Lambert Is Than Her Husband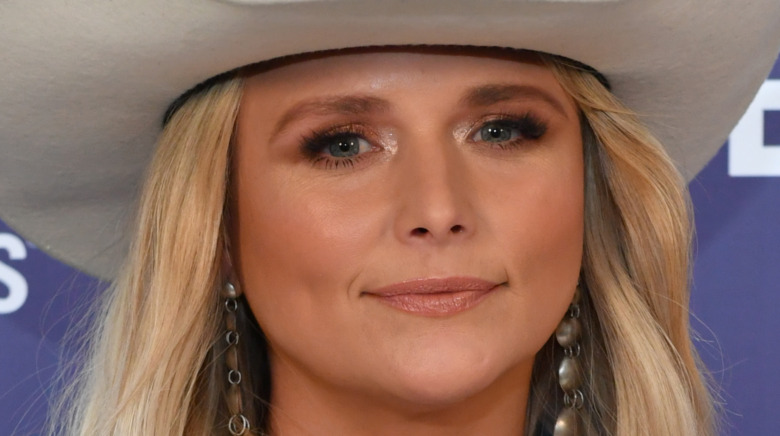 Jason Davis/Getty Images
Country singer Miranda Lambert appears to love any opportunity to gush about her husband, Brendan McLoughlin. Most recently, the two appeared together for the Academy of Country Music Awards where the Texas native revealed to People that when it came to helping out with award show duties, her husband was "a trouper." She added. "He's just fun, and he's a great date, no matter what we're doing."
The two are still going strong after tying the knot in January 2019 following a whirlwind romance. The Pistol Annies singer met McLoughlin when she performed in New York City's Times Square for Good Morning America the previous November, where her now-husband was working as a NYPD officer covering the event. She explained to The New York Times, "my girlfriends, the Annies, saw him and knew I might be ready to hang out with someone. They invited him to our show behind my back."
She definitely owes her girlfriends for that setup because over two years later, the couple seem to be happier than ever, with McLoughlin even helping Lambert have a new outlook on her career. "It's fun to bring a husband into this whole [country music] family that was from New York City and didn't know a lot about country music. He gives me new joy about it because he's kind of bright-eyed and excited and ready to have fun!" she said. Their prior taste in music isn't, however, the couple's only big difference. The two also have a bit of an age gap.
Age appears to be nothing but a number for Miranda Lambert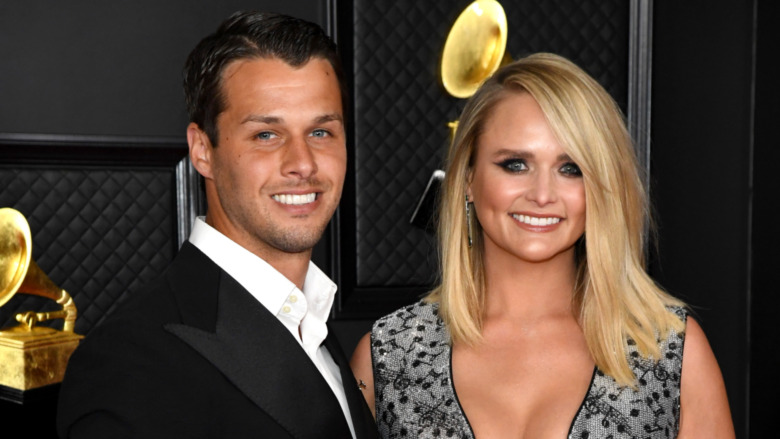 Kevin Mazur/Getty Images
When it comes to relationships, country superstar Miranda Lambert doesn't appears to have a specific age in mind for a partner. The songwriter's famous ex, Blake Shelton, is seven years older than her, and since that didn't work out, Lambert probably wasn't hesitant to date a younger guy. Her current husband, model turned police officer turned member of her security, Brendan McLoughlin, is eight years younger than Lambert, but who cares about age if you're with the right person?! 
Despite the age difference, the two seem to have a lot of shared interests, which they show off to fans on their social media. From life on their Tennessee farm to date nights in Nashville and traveling together in their Airstream, they clearly are on the same page when it comes to enjoying life.
The couple isn't shy about their ages either. Instead, they use each birthday to gush about each other more. In a post for his wife's 37th birthday, McLoughlin posted photos of Lambert with a caption that read, "I am so proud to be able to call you my wife. You are the most genuine and caring person I truly have ever met." Lambert herself used her hubby's 29th birthday to post about how he's "the man I love so much with the most contagious smile," adding "Brendan you are a light." 
Lambert may have eight years on her husband, but what's eight years if you're in it for forever?