How Much Is Mandy Moore Actually Worth?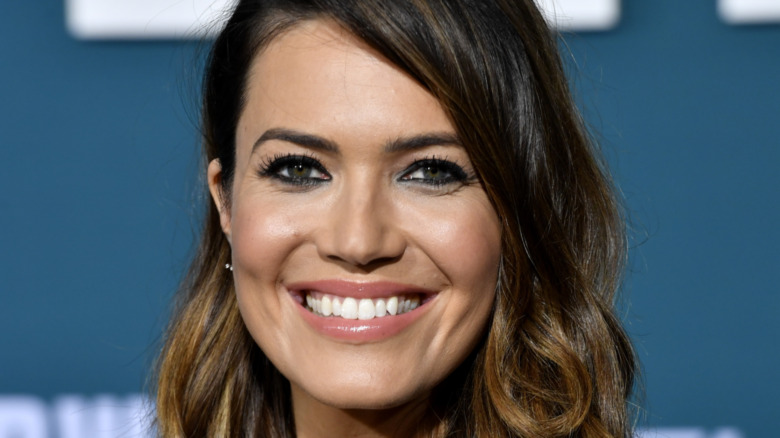 Frazer Harrison/Getty Images
Mandy Moore has a net worth... To Remember! 
Born in New Hampshire to "an airline pilot and former news reporter," per Biography, Moore was discovered at age 13. As ABC News wrote, a "FedEx worker who passed a studio... overheard her singing." He sent her demo to Epic records, and the rest is "Candy"-coated history! In 1999, Moore's debut single, "Candy," spent 20 weeks on the Billboard Hot 100 and catapulted her to superstardom. The teenaged pop star went from watching *NSYNC and the Backstreet Boys on TV to touring with them.
Then, it was onto the big screen. Moore starred in films like 2002's A Walk to Remember, 2004's plucky and presidential Chasing Liberty, and voiced Princess Rapunzel in 2010's animated Tangled, which grossed a towering $592 million worldwide. That said, her marriage to first husband Ryan Adams from 2009 to 2015 was no fairytale.
Moore has recently opened up about how musician Adams stifled her creatively and emotionally during their marriage. "I was living my life for him... I had no sense of self," she said on WTF with Marc Maron in 2019. "I felt like I was drowning. It was so untenable and unsustainable and it was so lonely... I would do little jobs." But, as she added, "Six months later [on from the divorce], I got This Is Us."
Today, Moore has a supportive, loving partner in husband Taylor Goldsmith, and has bounced back with her NBC juggernaut. Here is Moore's net worth today. 
Mandy Moore is worth millions and living her best life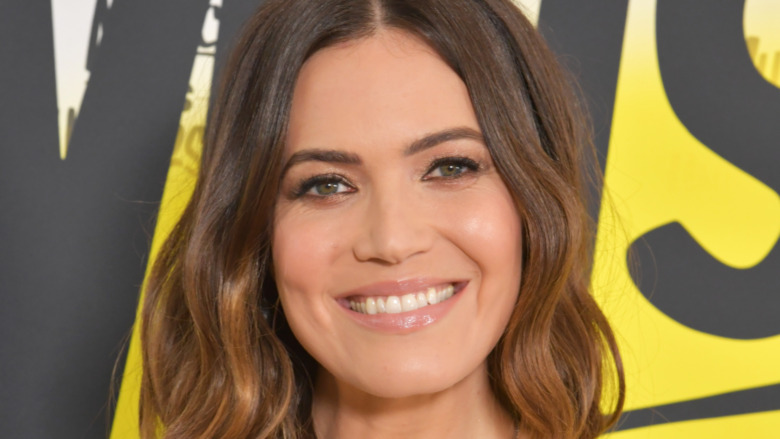 Lester Cohen/Getty Images
What is Mandy Moore's net worth today? The star is worth $14 million, per Celebrity Net Worth. According to the outlet, Moore's pay for This Is Us, going five seasons strong as of this writing, is "$250,000," or "$4.5 million per year in an 18-episode season." Yes! Plus, the star is living her best life with her second husband, Dawes guitarist Taylor Goldsmith, whom she married in 2018 and welcomed son August Harrison, a.k.a. "Baby Gus," in February 2021. 
"2 months old and loving dad's guitar riffage #thisisgus" Moore wrote on Instagram in April 2021. Aw! As she told Glamour in 2018, "I was still dealing with the trauma of my divorce when we started dating. Taylor was steadfast in his support—that was a huge sign for me. He makes me melt." Double aw! 
Real estate-wise, Moore and Goldsmith purchased a Pasadena, Calif. mid-century "dream home" for $2.56 million in 2018, per ABC News. According to Architectural Digest, it's "a classic 1950s home with sweeping vistas" of the surrounding mountains. "We fell in love with the views, the pool, the yard, basically the whole energy of the place," Moore told AD (check out her mouth-watering house tour on their YouTube). "This house signifies the next chapter of my life—as an adult, a woman, and a performer."
Much like Princess Rapunzel, husband Goldsmith rescued Moore from her tower. We love a happy ending!