Why Talks Have Stalled Between Harry And Senior Members Of The Royal Family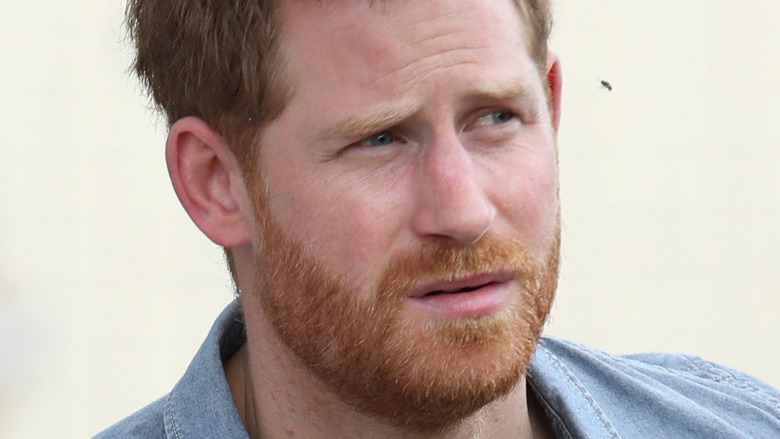 Chris Jackson/Getty Images
The last few years have proven to be some of the most dramatic for the British royal family, who have been at the center of controversy after controversy. From Prince William's cheating sandal to Prince Harry and Meghan Markle's shocking royal exit in January 2020, it seems safe to say that Queen Elizabeth II and "The Firm" have had their fair share of damage control to do. Unfortunately for them, the drama and the rumored feuds between members of the royal family rage on — especially after the Duke and Duchess of Sussex's bombshell interview with Oprah Winfrey on March 7, 2021.
However, following Prince Philip's death in April 2021, there seemed to be hope for a reconciliation between Harry and his family. According to reports, he sent his father, Prince Charles, a "deeply personal" letter before returning to England to reunite with everyone. Harry reportedly wrote the note because he "didn't really know what to expect before he came home for [Prince Philip's funeral], which is why he reached out before seeing everyone."
There was also talk that Harry met privately with his dad and brother William to hash things out, according to The Sun. However, apparently the conversations have "stalled." Keep scrolling to find out of why "constant leaks from the Sussex side" might be the cause.
The royals want their private conversations to remain private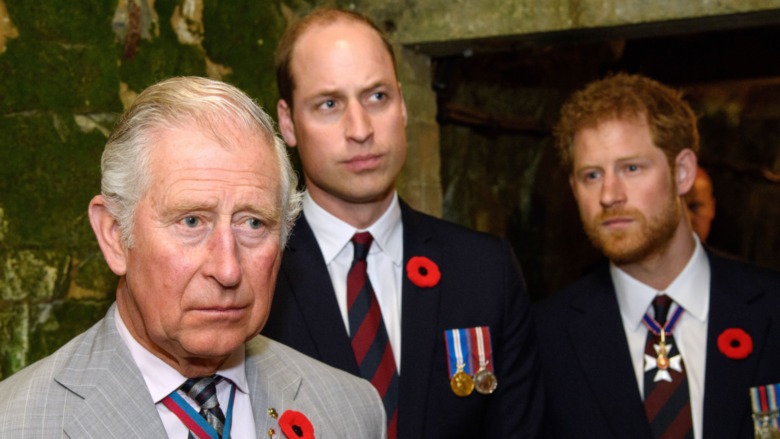 Pool/Getty Images
According to The Sun, talks between Prince Harry and his family "have been put on hold," with sources saying no "meaningful conversations" have taken place due to concerns over "leaks from the Sussex side." Following Prince Philip's funeral and Harry's return to California, multiple U.S. outlets have released stories about his reunion with his family, and The Sun reports the royals "are increasingly alarmed at the speed at which details of private family exchanges have emerged."
The stories include a report from People, in which Meghan Markle and the couple's son, Archie, called Queen Elizabeth ahead of Prince Philip's funeral. "Meghan spoke with Harry before his grandfather's funeral," the insider said. "Meghan and Archie also spoke with the queen earlier this week."
As for what this means for a reconciliation, royal biographer Omid Scobie — who wrote "Finding Freedom: Harry and Meghan and the Making of a Modern Royal Family" — claims, "Saturday [the funeral and Prince Harry's meeting with Prince Charles and Prince William] broke the ice for future conversations but outstanding issues have not been addressed at any great length. Scobie added, "The family simply put their issues to one side to focus on what mattered."