Who Is Queen Latifah's Partner?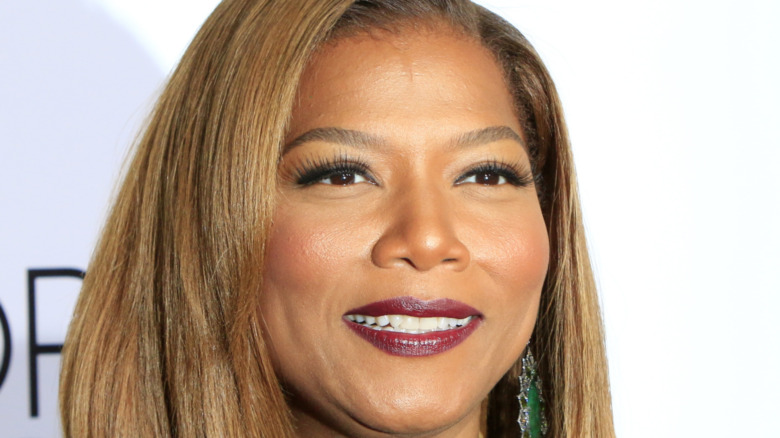 Shutterstock
Queen Latifah's been a successful entertainer for decades, releasing her first rap single in 1998 before quickly diving into the world of acting and producing.
Some of Queen Latifah's most prominent work includes her 2002 Oscar nomination for her starring role as Mama Morton in "Chicago," her daytime talk show, and her own makeup line, The Queen Collection, with CoverGirl. Despite all of her public work, she's typically drawn a definitive line regarding her personal life (and that includes coming out). In 2008, she spoke with The New York Times Magazine about it, saying: " ... I do have a problem discussing my personal life. You don't get that part of me. Sorry ... I don't care if people think I'm gay or not. Assume whatever you want. You do it anyway," Queen Latifah detailed.
Still, Queen Latifah has quietly been in a long-term relationship with choreographer Eboni Nichols for a number of years, prompting fans to want to learn more about the singer's partner.
A relationship blossoms and builds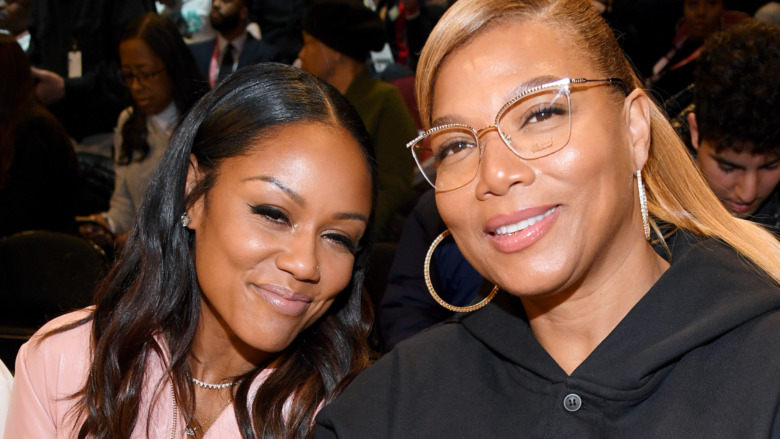 Kevin Mazur/Getty Images
In recent years, there have been glimpses into Queen Latifah's romance with Eboni Nichols, such as when they kissed while vacationing in Italy in August 2014 (per Express). In 2019, Radar Online reported that Nichols sat by Queen Latifah's side at the MTV Video Music Awards. And they've even reportedly expanded their family, with Radar Online claiming that Nichols gave birth to a son they named Rebel, per Love B. Scott. They've kept that part of their life entirely private, but the two have seemingly built a beautiful life together.
According to Leon Carrington, Queen Latifah and Nichols initially met in 2009 on "Dancing with the Stars." Nichols apparently choreographed a number that Queen Latifah performed, and the two connected. However, their romance didn't begin until 2013.
As Nichols' Bloc Agency biography details, she grew up in Southern California. She attended Chapman University and focused on dance and theater. Nichols was a Los Angeles Laker Girl and toured as a backup dancer with Jennifer Lopez, Beyoncé, and Usher.
Nichols shifted focus to her choreography skills, virtually guaranteeing people have seen her work somewhere. As IMDb noted, Nichols' choreo was woven into over 100 episodes of the CW show "Jane the Virgin." Perhaps the most memorable was the bit featuring Jane dancing with Britney Spears. Nichols also did a number for ABC's "Fresh Off the Boat," and choreographed a lot of commercials.