Why Kim Kardashian Is Thanking Joe Biden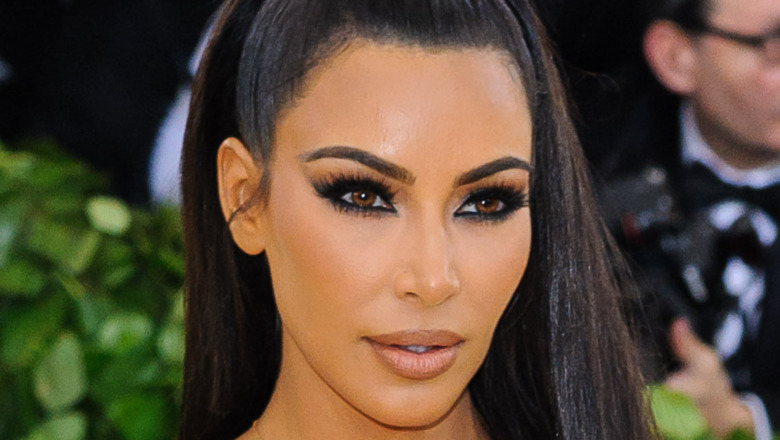 Shutterstock
Kim Kardashian is all about sharing her opinions on fashion, television, motherhood, and civil rights. For years, the "Keeping Up With the Kardashians" star has been speaking out on politics, as well, and she shared her support for President Joe Biden during his campaign against former leader Donald Trump in the 2020 election.
Following Biden's victory in November 2020, Kim posted a picture of the commander-in-chief and his running mate, Vice President Kamala Harris, as they stood in front of a large U.S flag and raised their hands in the air. The SKIMS businesswoman simply captioned the Instagram Story post with three blue heart emojis, seemingly showing her support for the Democratic party (via The Mirror).
As fans of Kim's famous family know, the billionaire socialite has been extremely involved in politics, specifically the world of criminal justice reform, in recent years. Since 2018, she has lobbied Trump, wrote countless letters in support of clemency petitions, paid legal bills for those in jail, and successfully helped many incarcerated men and women with unjustified long sentences get out of jail, The New York Times reported.
While Kim still has her sights set high on improving criminal justice reform, as she is studying to be a lawyer, the fashion mogul is also focused on raising awareness regarding the century-long Armenian genocide, and she is hoping she can do that with the help of Biden. To find out why Kim thanked the U.S. president, keep scrolling below. 
Kim Kardashian praises Joe Biden for formally recognizing the Armenian genocide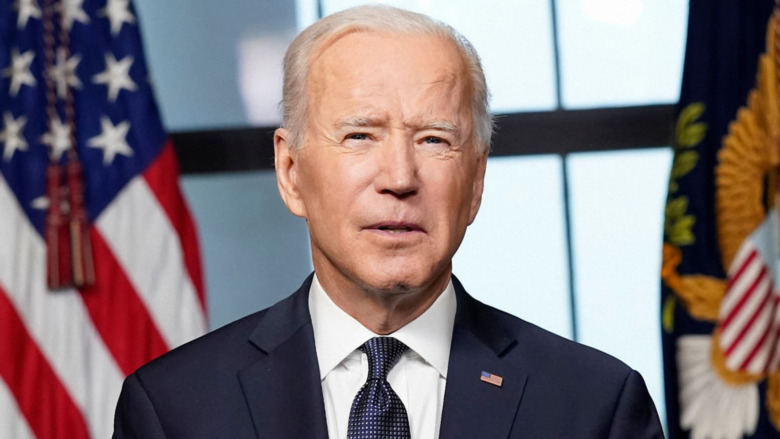 Shutterstock
Kim Kardashian is showing her appreciation for Joe Biden after the 46th president formally acknowledged the Armenian genocide. Biden spoke about the mass killings of hundreds of thousands of Armenians by the Ottoman Empire, which began in 1915, in a statement on April 24 (via CNN). After Biden became the first U.S. leader to recognize the slayings as a "genocide," Kim thanked the commander-in-chief for having the "courage to speak the truths other chose not to."
"After more than a century of fighting for truth and acknowledgment, today the Armenian people received the recognition we have all been hoping and praying for," read Kim's statement in a photo posted on her social media platforms. "This has been a long journey for the Armenian community, and every year I felt we were getting closer and closer to recognizing the genocide as what it was. Finally that day has come."
Though Kim, who is Armenian through her late father, Robert Kardashian, noted "nothing will ever bring back the Armenians who were murdered," she is "grateful to President Biden for granting every Armenian this day, and this truth," her message continued. "I will continue to honor and remember those we lost every year on this day, but now with the hope that after recognizing the genocide we will never again allow atrocities of the past to be repeated."