Crystal Hefner Opens Up About Holly Madison And Kendra Wilkinson's Feud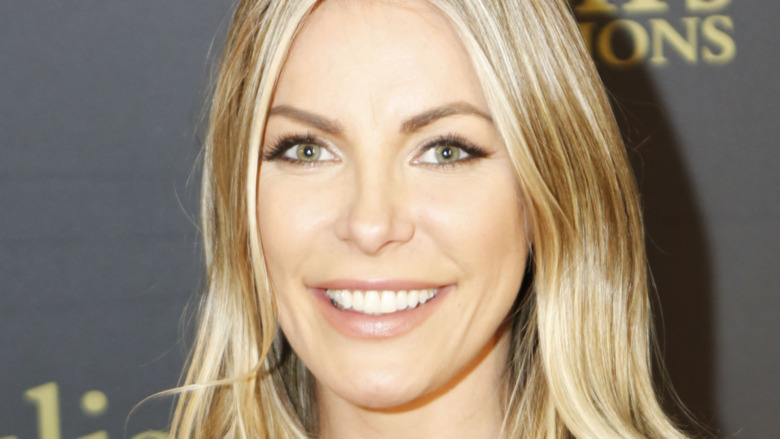 Aude Guerrucci/Getty Images
Playboy fans can recall the longtime feud between Holly Madison and Kendra Wilkinson as clear as day. The two, who shared a rocky relationship from the very beginning, starred together on the hit 2000s series "The Girls Next Door," where they lived in the Playboy Mansion and flaunted their respective relationships with Hugh Hefner.
Throughout the years, Madison and Wilkinson have made hasty jabs at each other. In her 2015 memoir "Down the Rabbit Hole," Madison called Wilkinson "the fakest person I'd ever met," while the fellow Playboy bunny labeled Madison a "b***h" who claimed she "lived in fear at the mansion," Wilkinson wrote in a deleted tweet, according to Us Weekly.
The duo's feud was reignited when Madison appeared on the April 7, 2021 episode of the "Call Her Daddy" podcast. At the time, "Holly's World" alum opened up about her sex life with the late Playboy founder, as well as claimed that Wilkinson wasn't being honest when she stated that she moved into the famed mansion before having sex with Hefner.
Wilkinson responded to Madison's allegations, writing on an Instagram post, "Dude ... it's 2021," she accompanied with a laughing-crying emoji, according to Page Six. "Times have changed. I forgive and have kids to love and focus on." Since then, Wilkinson has steered clear of the drama, but Crystal Hefner — the sex industry magnate's widow — is the latest to chime in. To find out what Hefner had to say about Madison and Wilkinson's feud, keep scrolling. 
Crystal Hefner can 'understand' Holly Madison's perspective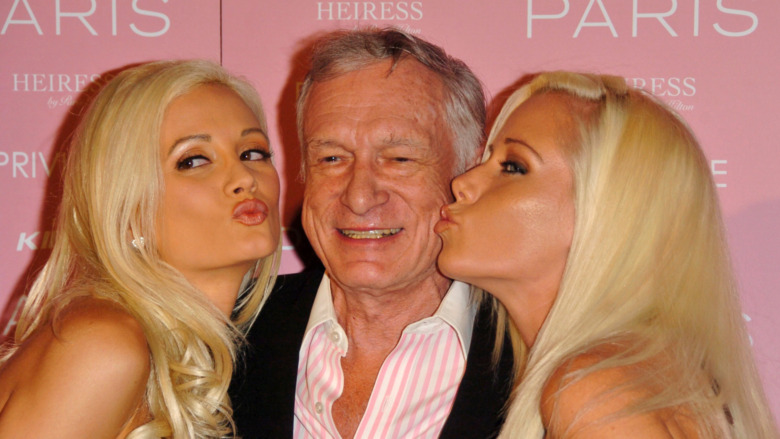 Shutterstock
When it comes to the years-long feud between Holly Madison and Kendra Wilkinson, Crystal Hefner has her own thoughts. The American model, who was married to Hugh Hefner from 2012 until his death in September 2017, opened up to Us Weekly about her feelings about their latest public controversy.
"I understand that Holly is probably finding healing by speaking about her experience, for sure," Hefner said to the outlet on April 23, 2021. "I can completely understand Holly there because I was in the position that Holly was in. I became just so invested in his life almost to the point of losing myself, so I can understand her perspective."
Hefner said there appeared to be a "contention between" the two because Wilkinson "was kind of more checked out." Therefore, "she had to deal with less, like, psychologically at the mansion," which Hefner believes "might be a source of bitterness" with Madison. Though Hefner shared sympathy for Madison now, she previously defended Wilkinson. 
Following Madison's "Call Her Daddy" appearance, Hefner took to social media, saying, "I side with Kendra here." "I was at the mansion for a DECADE almost four years ago now and these ladies and their drama were there years before that," she posted on the social media app MeWe on April 8, 2021 (via People). "Not sure why these women who shared an incredibly uncommon and rare experience (that will never be repeated in our lifetimes) can't get along?"