Why Glenn Close Fans Are Upset By Yuh-Jung Youn's Oscar Win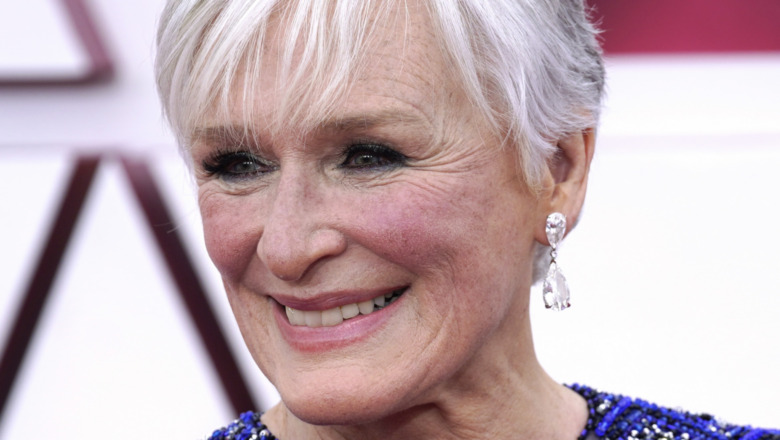 Pool/Getty Images
After an unconventional year of watching the latest films on laptops, tablets, and big screen TVs, fans were eager to cheer on their favorite actors and filmmakers as they competed for the top prizes at the 93rd Academy Awards. "Minari," which is "about a Korean family who starts a farm in 1980s Arkansas" (per Entertainment Tonight), garnered much buzz in the months leading up to the annual ceremony, in particular, so fans were especially happy when Yuh-Jung Youn took home the award for Best Supporting Actress on Hollywood's biggest night.
At age 73, Youn became only the second Asian woman to take home an acting Oscar. In her acceptance speech, Youn took the time to acknowledge her fellow contenders, including perpetual nominee Glenn Close. "I don't believe in competition, how can I win over Glenn Close?" Youn asked, according to The New York Times. "Tonight, I have just a little bit luck, I think, maybe. I'm luckier than you," she said. "And also maybe it's American hospitality for the Korean actor. I'm not sure. But anyway, thank you so much."
Much like Youn, fans of the "Fatal Attraction" actor were also in disbelief as Close made Oscars history — but not in the way one might hope. What sort of milestone could Close have possibly achieved in the midst of her loss?
Glenn Close just tied Peter O'Toole's historic Oscar record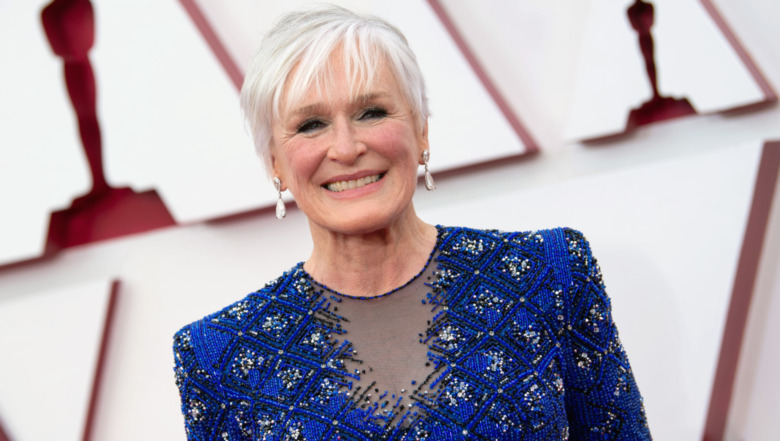 Handout/Getty Images
While the 2021 Oscars were historic thanks to the Academy's push for diversity, actor Glenn Close also came away from the ceremony with a new (albeit unfortunate) achievement under her belt. As Kyle Buchanan, writer for The New York Times, noted, "Glenn Close just made some unfortunate Oscar history: With her 8th loss, she ties Peter O'Toole's record for the most acting nominations without a win."
Lights, Camera, Pod also highlighted that Close has been nominated in both the Supporting Actress and Lead Actress categories four times apiece, losing out on the gold trophy in every instance. One fan tweeted, "Every year Glenn Close has to listen to a different woman give an acceptance speech at the Oscars about how they grew up watching Glenn Close and can't believe they won Best Actress instead of her." But, of course, the acclaimed actor took her loss in stride as she stole the spotlight when she dropped some knowledge about "Da Butt" and shook her booty for all to see. "I think #GlennClose gave the audience a second wind with #dabutt," one user tweeted. "Bless her for sitting thru the awards after losing for the Nth time!" 
We certainly do not deserve Glenn Close — but she deserves an honorary Oscar for her dance moves alone!