ABC Executive Rob Mills Responds To Oscars Backlash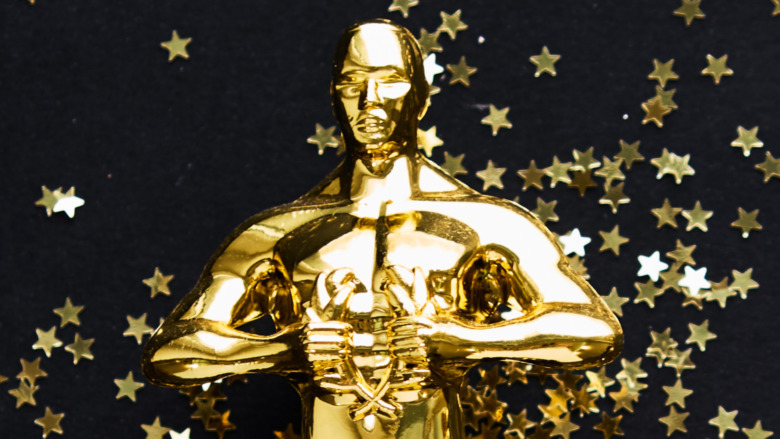 Shutterstock
The 2021 Oscars ceremony on April 25 was certainly different from past Oscars telecasts. That was to be expected, given the restrictions set by the pandemic. But no one was quite prepared for just how different the ceremony was. Producers Steven Soderbergh, Stacey Sher, and Jesse Collins, and ABC's executive VP Rob Mills are now facing criticism for many of the choices made in the show. From reordering the awards, presenting Best Picture before Best Actor and Actress, to the oddly rushed In Memoriam segment, immediately following Glenn Close's energetic rendition of "Da Butt," to the snubs (no posthumous award for Chadwick Boseman?) and extra-long speeches, Mills had a lot to answer for.
Mills talked to Variety about the artistic choices made and the risks taken, some of which perhaps didn't pay off. He explained that many of the choices came from wanting to keep viewers on their toes. "It was just great to do something different and not know what was going to happen next — and not have those glazed eyes of, 'Oh gosh, I've seen this before I know exactly what's going to happen.'" Perhaps he should have been more concerned with putting on a good show. That would keep people awake.
But despite the reaction on social media, Mills admitted, "the show that happened was pretty much the show that they've been planning for many months." Keep reading for more about the decisions and Mills' response.
The Oscars team took risks...but did they pay off?
The already difficult choices made for an Oscars ceremony become even more complicated amid a chaotic world struggling with a global pandemic and a "racial reckoning." The primary choice producer Steven Soderbergh made — who Rob Mills admitted "doesn't have an award show background" — was to streamline it by excluding any jokes or pre-recorded gags. "You still want to be celebratory," Rob Mills told Variety, "but you also want to be mindful of where we still are in the world." So they had Regina King introduce the ceremony — despite her being excluded as a Best Director nominee while nominating her film "One Night in Miami" for other categories — rather than a host or a joke-filled opening monologue.
They also wanted to keep the telecast moving by excluding some of the usual things expected in an awards ceremony, hence no performances of nominated songs and far fewer clips. They ended up with a streamlined production made up of presenters, winners, and speeches — and were then afraid it was going to be too short, so they let the speeches run long.
Mills admitted that "it wasn't just the final categories" that were presented in an unusual order this year, "the whole show was mixed up." But the biggest snafu was ending with a no-show. "It was not meant to end on somebody who was not present," Mills said. Yet, he still thinks the risk paid off, "because everybody was talking about it."