How The Glenn Close Moment At The Oscars That Everyone Is Talking About Fooled Us All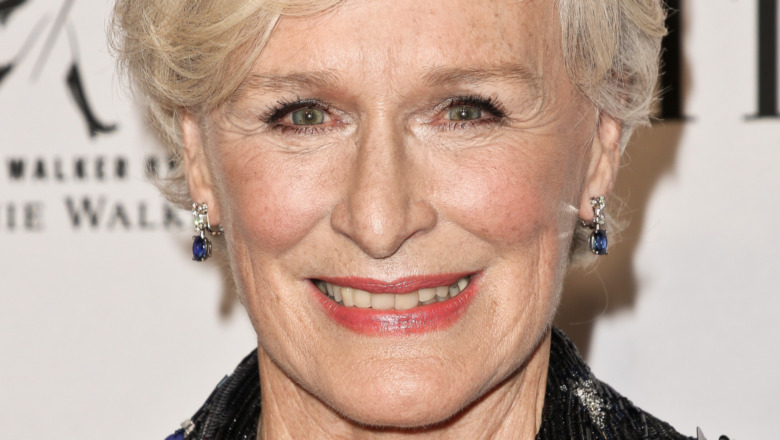 Shutterstock
Glenn Close may not have won an award at the 2021 Oscars, but she was still one of the most talked-about celebrities of the evening. The Academy nominated Close for Best Actress in a Supporting Role for her role in "Hillbilly Elegy," but she lost to Korean actor Yuh-Jung Youn. As fans watching the show saw, the actor still appeared to have a good time as she twerked to funk '80s hit "Da Butt" while clad in a gorgeous blue Armani tunic with gloves to match. 
Following her performance, the star sent social media into a frenzy, with several Twitter users tweeting videos and GIFs of Close's twerking skills along with hilarious captions. "As a D.C. resident born and raised in D.C. who grew up with SugaBear & E.U., Lil Benny & Rare Essence and BackYard Band ... we, the official Go-Go delegation invite #GlennClose to the cookout! I love it!!" one Twitter user wrote. 
"Seeing Glenn Close do 'da butt' is a top 5 live television moment for me," another user commented alongside a crying-face emoji. "I actually loved hearing the heartfelt stories about the #Oscars nominees and why they love movies — I cried 3 times during the show. But the best dramas have lightness and even some laughs sprinkled throughout, and I really missed that last night. More #GlennClose moments please!" one more tweeted. However, apparently the moment wasn't exactly how it seemed. 
Keep scrolling to find out why Close had everyone fooled.
Was Glenn Close's performance too good to be true?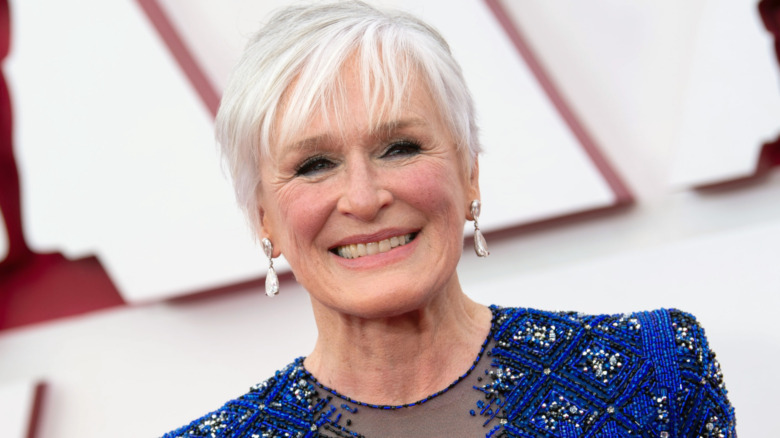 Handout/Getty Images
There is always one moment from every award show that sticks out and the 2021 Oscars moment belonged to Glenn Close. However, the actor's performance was reportedly rehearsed. That's right, Close's twerking routine was apparently not impromptu. We know, collective gasp. According to the Los Angeles Times, Close's performance had been planned in advance, making it a little less exciting. That being said, we have to admit that we were still fans of the undertaking, and the dance moves should have at least earned her an MTV Video Music Award for Best Choreography or something.
The moment came to be when actor Lil Rel Howery went around the room and "quizzed attendees about Oscar-nominated songs during a segment in the show," per CNN. When it was Close's turn, she shocked the room by correctly identifying Experience Unlimited's "Da Butt," which was in Spike Lee's flick "School Daze." 
She accompanied her answer with a hilarious performance, and the moment is surely one for the Oscars history book (even if it was scripted). According to IMDb, the Academy has nominated Close for eight awards, but she has come up empty-handed in each attempt. Her first nomination came in 1983 for Best Actress in a Supporting Role in the film "The World According to Garp." 
Hopefully, one day Close's fans will get to see the actor take home an Oscar, but for now, they'll just have to settle for her truly iconic Oscars twerk session.