The Truth About The Bachelorette's Christian Smith
Leave it to "The Bachelorette" to round up the most handsome guys this nation has to offer (and let's be real, we need more international prospects too!). Season 17 already has fans swooning over the 34 men vying for Katie Thurston's heart. Let's just hope an equally handsome crop of cuties will compete on the back-to-back Season 18 with fan-favorite Michelle Young!
It comes as no surprise to now add another eligible bachelor into the mix. The next suitor for Katie is none other than Christian Smith, a mid-20s college grad who already seems to have a thriving business. So how does he rank against other "Bachelorette" Season 17 contestants? Well, let's just say it might be tough competition against computer whiz David Scott and former college basketball player Greg Grippo. 
"The Bachelorette" is minus Chris Harrison and plus two former Bachelorettes to help Katie lead the way. Plus who needs host Chris when we have so many other men to feast our eyes on? Keep scrolling to find out all about Christian and what he brings to Bachelor Nation. And let's keep the hunks coming! 
Christian Smith is a successful real estate agent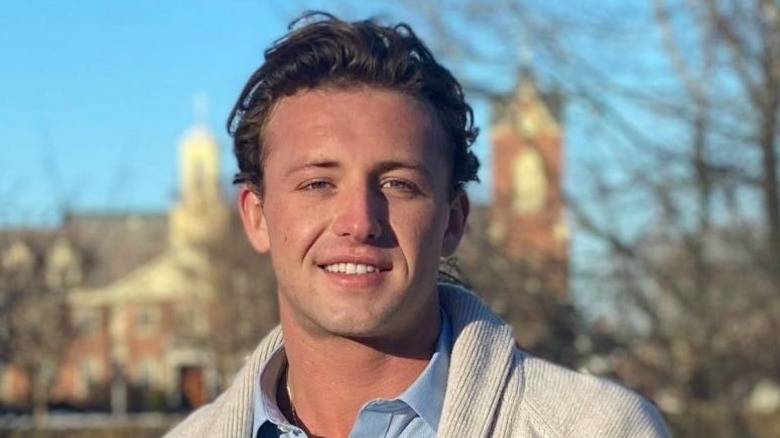 Christian Smith, ABC
According to spoilers guru Reality Steve, Christian Smith is a "life coach-slash-real estate agent" living in Newburyport, Mass. Before you ask: yes, this picturesque town is a real place. It makes sense that Christian wants to help polish his pristine neighborhood by selling homes there! Per Christian's LinkedIn, he earned his real estate license in 2018 and began working at Keller Williams the same year. Christian "generated $10 million in sales within a 11-month timespan" and won 2018's Rookie Agent of the Year award. By 2020, Christian reportedly is ranked as the "top seven real estate agent in greater Boston" with his subset agency Wills & Smith.  
Most of Christian's coastal Massachusetts listings are selling for $300,000 per Zillow. "I make it a point to remind myself that the decision to buy, sell and or invest in real estate is likely one of the most important decisions one will make. It can be exciting yet confusing and daunting," Christian's bio states on the website. "I'm passionate about all things real estate related, such as, showing houses, open houses, problem solving, staging, doing competitive market analysis and negotiating. But without question, the opportunity to meet people and help guard them through their investment is the most rewarding part of my job." Sounds like a people person, just like Katie Thurston! 
Could Christian be the forever man for Katie? We'll find out soon!