The Truth About The Bachelorette's David Scott
David Scott has already won fans over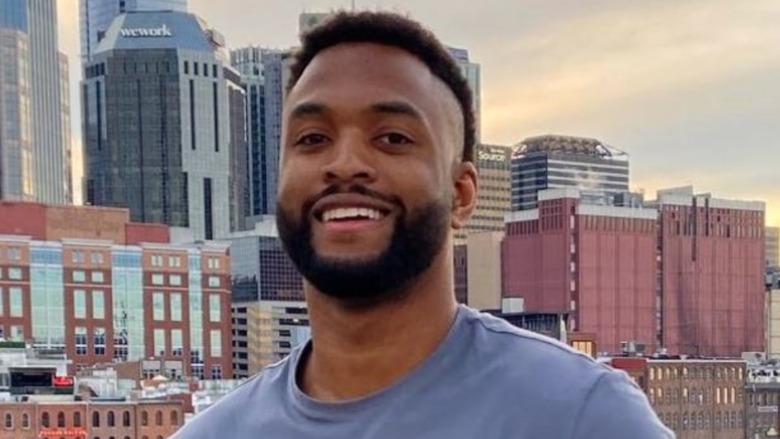 ABC
Even though "Bachelorette" contestant David Scott has his Instagram set to private (for now), here is what we do know about the hunky contestant. According to Reality Steve, David is originally from New York and currently lives in Nashville. He works as a "technical product specialist" for Dell. Handsome and brainy, you got to love it! 
Twitter fans are already lining up to date David in case Katie Thurston sends him home shockingly early. "So not only is he adorable, he can also fix computer issues? Done!" one supporter commented. "He got my first impression rose," another winked. Could David make it all the way in Bachelor Nation? Some viewers already think so. "He gives me BiP vibes so if Katie doesn't choose him, I wouldn't be surprised if he touches the sand this summer," a Twitter user wrote, throwing in their vote for David to appear on spinoff "Bachelor in Paradise." 
Seems like David is a fan favorite already! And all that just from a photo and a one-sentence description. He really does have natural charm!