Travis Scott Is Receiving A Philanthropy Award. Here's Why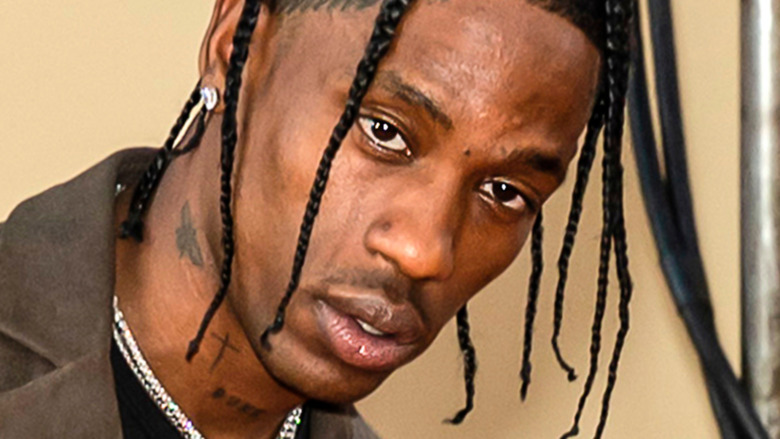 Shutterstock
Travis Scott juggles many different titles — father, rapper, tastemaker, and producer. The Houston native can now add another title under his belt: philanthropist. According to Billboard, the "Highest In The Room" rapper is receiving an award for his philanthropic efforts related to his Cactus Jack Foundation, founded in November 2020. In February 2021, the foundation partnered with Scott's hometown to distribute 50,000 free meals to residents during the Texas freeze.
Thanks to his noble efforts, the Grammy-nominated star is a recipient of the first annual Red Carpet Advocacy (RAD) Awards, which highlights celebs who are actively seeking and implementing change in the communities surrounding them. The "Sicko Mode" rapper joins the star-studded list of recipients, including Laverne Cox, Charlize Theron, Priyanka Chopra Jonas, and Margot Robbie. Aside from his charity work in Houston, Scott continues to receive praise for his philanthropic efforts in his mission to help students who attend historically Black colleges and universities (HBCUs).
Clearly, Scott's appreciation for HBCUs is beyond a surface level, and there's a heartfelt reason for it — keep on reading to learn more.
Travis Scott has a personal connection with HBCUs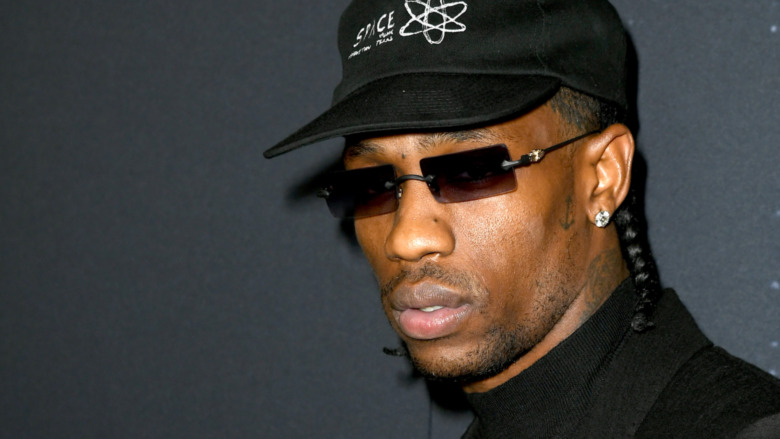 Kevin Winter/Getty Images
Travis Scott is all about helping the community, as well as its students. In October 2020, the rapper tweeted that he would pay a semester's tuition for five HBCU students. "AND I KNOW SCHOOL JUST STARTED AND I WANNA TAKE CARE OF 5 KIDS TUITION FOR THEIR FIRST SEMESTER OF SCHOOL!!! WHY NOT!!!!!" he wrote. "5 KIDS THAT ATTEND A HBCU. Send me ur schools ya heard!!!"
Scott's connection to HBCUs comes from his parents, whom he later revealed attended themselves. His mother went to Prairie View A&M University in Texas and his father studied at Grambling State University in Louisiana. In November 2020, the rapper's Cactus Jack Foundation kicked off its first initiative with a scholarship award for HBCU students. The scholarship, titled Waymon Webster Scholarship program, is named after his grandfather who also attended an HBCU. "Waymon Webster was a Dean of the Prairie View A&M graduate school," Scott previously said in a press release (via Revolt). "My grandfather wanted me to take it all the way through college. I feel there is a power in education, so to be able to give someone the opportunity to fulfill that dream as my papa thought for me is amazing."
Fortunately for the first-round winners of the scholarship award, their tuition was covered for the 2020-2021 school year. The recipients of the first round were handpicked by Scott and had to be enrolled at either Prairie View A&M University, Howard University, Morehouse College, Texas Southern University, or Grambling State University.