How Americans Really Feel About Kamala Harris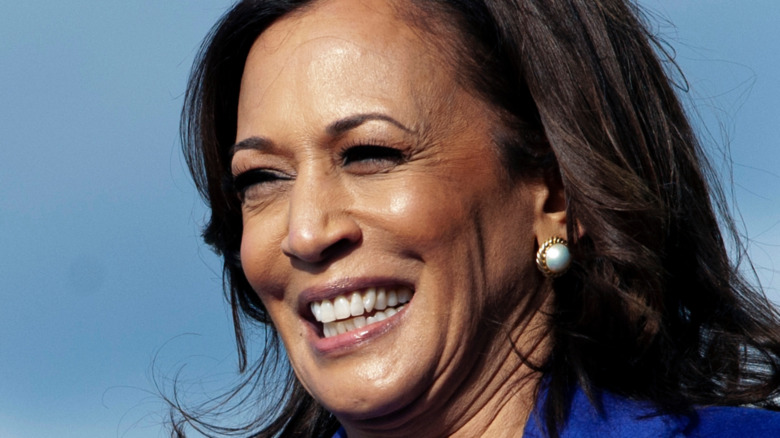 Shutterstock
When it comes to vice presidents, the history-making career politician and attorney Kamala Harris has made more than her share of strides. Now, having reached the time-honored benchmark of her first 100 days in office under the administration of President Joe Biden, a number of Americans are reflecting back on whether or not they approve of the job she's done so far — especially in comparison to her predecessor, ex-Vice President Mike Pence.
So, it begs the question: how do U.S. residents across the nation think Harris has performed as the second-in-command of the country? And how closely are her ratings linked to the moderate reception Biden has received in tandem with the administration's first 100 days? And finally, how does it compare to how Pence performed approximately four years ago to the date? Keep on reading after the jump to find out what Americans really think about Vice President Kamala Harris. 
VP Kamala Harris' ratings are generally favorable...depending on who you ask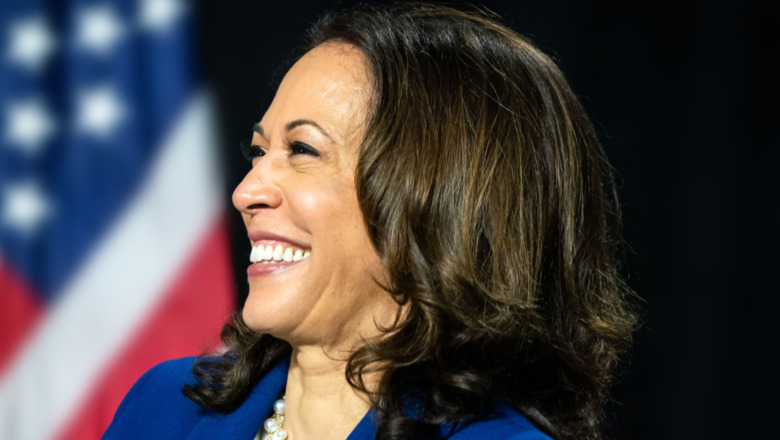 Shutterstock
It seems when it comes to polls regarding Vice President Kamala Harris' performance during her first 100 days in office, responses might run the gamut. According to a CNN poll released on April 28, 2021, 53% of respondents out of a total of 1004 people surveyed stated that they found Harris' tenure so far as VP to be more favorable than not. Out of the overall number of participants, 38% answered that they disapproved of Harris proficiency in her duties within the first 100-day milepost — though, as CNN noted, her disapproval ranking is somewhat considerably lower than President Joe Biden's, which totaled at 43%. (Biden's overall approval rating, however, resulted in the same score as Harris at 53% — a score markedly higher than surveys conducted four years earlier to assess Donald Trump's first 100 days as president in 2017.) 
But as Newsweek noted in their own coverage, another poll conducted by Fox News and released at the same time, while it resulted in similar percentages, had a vastly different takeaway. Per Newsweek, only 49% of 1002 respondents approved of Harris' performance, though both Fox and Newsweek emphasized what they deemed a strongly "negative" disapproval rating of 38%. Either way, both sites conceded that her rating overall was nearly identical to Mike Pence's from 2017, who had a 50% approval rating and a 39% disapproval rating.