Kim Kardashian Testifies In Robbery Case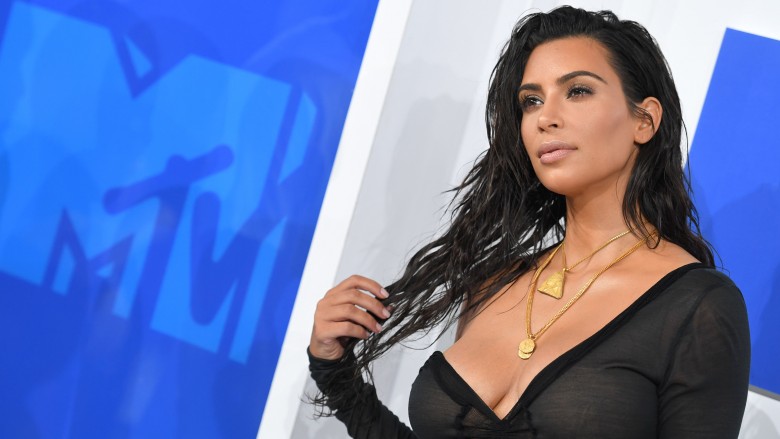 Getty Images
Reality star Kim Kardashian, 36, is finally testifying about her harrowing ordeal in Paris in October 2016.
According to TMZ, a French judge flew to New York to listen to her account about being bound, gagged, held at gunpoint, and stripped of millions of dollars worth of jewelry. Under French law, judges are reportedly permitted to travel to hear testimony, especially in high-profile cases, and Kardashian will not be subjected to cross-examination.
"They have a lot of evidence that's not out there in the media," a source told Us Weekly. "Kim is anxious to get this behind her but remains appreciative to the French authorities who have been really thorough and she's happy justice is going to be served."
TMZ also noted that Kardashian brought her two children, North, 3, and Saint, 1, with her to the Big Apple, but that husband Kanye West, 39, stayed behind. Kardashian was allegedly concerned that in the wake of West's November 2016 breakdown, joining her may be too stressful for him.
At the time of this writing, ten suspects have been arrested in connection with the crime, and Kardashian's statement to police from the night of the incident has also been released. In that statement, Kardashian said she may be able to identify two of her attackers. One of the alleged robbers, Aomar Ait Khedache, told authorities (via Us Weekly) that "someone who was very close to her" gave the robbers "very precise information" about her whereabouts and her schedule leading up to the crime, but didn't specify who it was. Khedache also reportedly confirmed that most of Kardashian's jewelry was melted down and sold on the black market, meaning she'll never see it again.
Thankfully, it's not all doom and gloom for Kim K. Us Weekly reported that she and West are releasing a children's clothing line and are using their daughter, North, to model the designs on social media. The Sun reported that West will also present his Yeezy Season 5 collection at New York Fashion Week in February 2017—his first work event since his breakdown.