What Did Doug Emhoff Do Before He Became The Second Gentleman?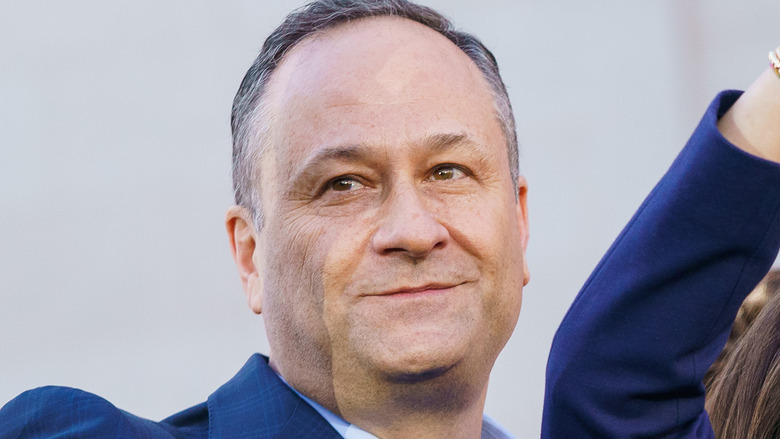 Mason Trinca/Getty Images
Joe Biden's presidency has given America a clean slate of elected officials, and a fresh cast of supporting characters to be fascinated with. One of those figures would certainly be Douglas Emhoff, the first second gentleman — or husband of a vice president — in U.S. history. The term was even added to the dictionary! Vice President Kamala Harris has made history as well, being the first Black woman and first Asian American to be the VP. While Emhoff's moment may be not quite as revolutionary, his story is still worth looking into.
Emhoff married Harris in August 2014, with the couple sharing a blended family consisting of Emhoff's kids, Ella and Cole, from his first marriage. And it was clear from the get-go that the second gentleman was going to be first in the support department. "So proud of you," he tweeted when the 2020 election was called, sharing a photo of himself and Harris embracing. His Twitter bio totes himself as a "supportive dad" and "proud husband." And on "CBS Sunday Morning" on January 17, Harris said about him, "The thing about Doug is that he is exactly who he is. He's just fully authentic and clear about the things he cares about. It's family, it's his work ...," Emhoff chimed in: "You." How sweet! 
Emhoff took a leave of absence from his job when Harris was chosen as Biden's running mate. But what job was he leaving, anyhow? Scroll down to find out.
Doug Emhoff has had quite the career in this profession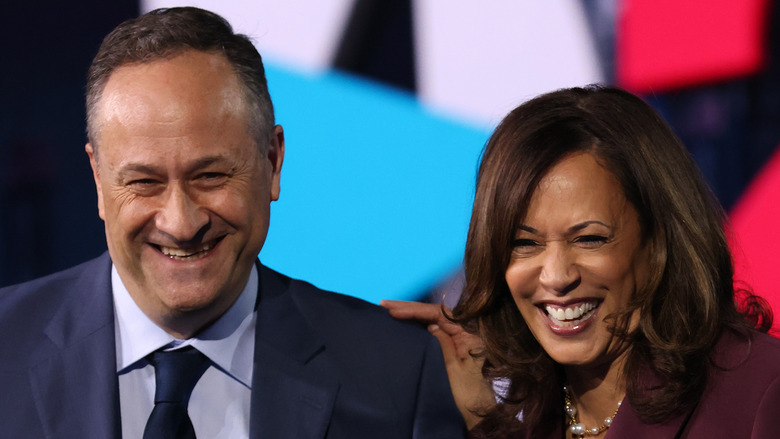 Win Mcnamee/Getty Images
What was Douglas Emhoff's profession before the 2020 election? He was a lawyer, and a successful one at that! Emhoff became a partner at the Los Angeles, Calif. law firm DLA Piper in 2017, per Law.com. According to the outlet, "his legal expertise" is centered on "entertainment and intellectual property law" and during his time at the firm, he "represented large domestic and international corporations in complex disputes," per The Washington Post. Before Emhoff joined that firm, he helped found Venable LLP, where he branched out the firm onto the West Coast. Impressive!
But just because Emhoff stepped down from his California law work doesn't mean he'll be taking it easy as Kamala Harris helps lead the nation. In January, Emhoff joined the faculty at Georgetown University Law Center, where he is teaching a "two-credit course" (via The Washington Post) about entertainment law. As the outlet noted, Emhoff earned his law degree from the University of Southern California in 1990.
"I've long wanted to teach and serve the next generation of young lawyers," Emhoff said in a statement. "I couldn't be more excited to join the Georgetown community." The announcement also touted that Emhoff has had a nearly "30-year law career." So clearly, he has some knowledge to share while his wife is being a busy doing, you know, vice president things.