What Bill Gates Wishes He Did More Of With Melinda Gates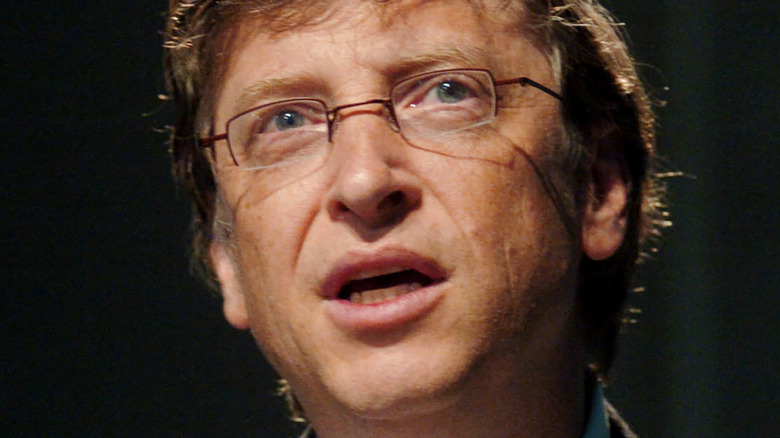 Shutterstock
After 27 years of marriage, many people were surprised when Bill Gates and his wife, Melinda Gates announced they were going their separate ways. The two issued a joint statement on the former's Twitter, breaking the news that they wouldn't be staying married but will continue to work together on their nonprofit, the Bill & Melinda Gates Foundation.
"After a great deal of thought and a lot of work on our relationship, we have made the decision to end our marriage," they said in the statement. "We have raised three incredible children and built a foundation that works all over the world to enable all people to lead healthy, productive lives."
In the wake of the breakup bombshell, it was confirmed in court documents (per People) that Bill and Melinda did not have a prenup but did have a "separation contract" to determine how their assets would be split. There's no doubt a whole lot to divide up between the now former couple, as Yahoo Finance reported there's a whopping $104 billion at stake in their divorce.
But amid all the staggering numbers, it's easy to forget that there are two real people going their separate ways after more than a quarter of a century together. In the wake of the news, a touching moment has resurfaced from the businessman where he spoke about his now estranged wife and the support she gave him over the years.
Bill Gates wished he'd thanked Melinda Gates more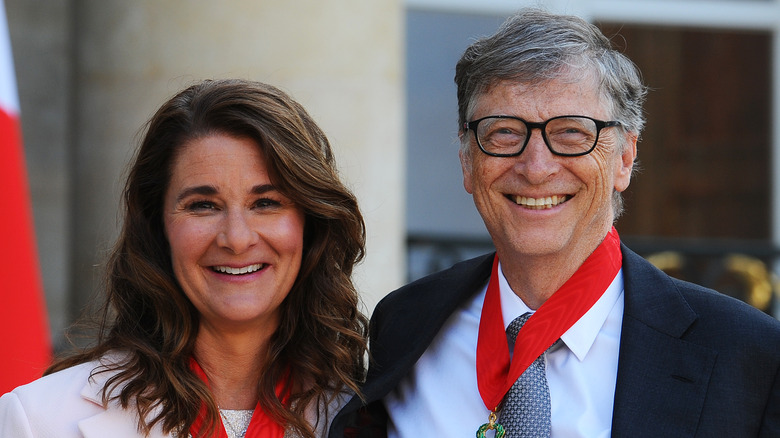 Frederic Stevens/Getty Images
In 2019, Netflix gave people a peak inside the life of Bill Gates in the documentary series, "Bill's Brain: Decoding Bill Gates," which aired in three parts. In it, fans got an insight into Bill's professional and personal life through new footage and interviews with Melinda Gates and others close to the businessman. 
In the third and final episode, one particular quote from Bill become even more poignant after he was asked the candid question by the director, "If you got hit by a bus today, died, what's the one thing, the one thing you said, 'God, I wish I had done that I haven't done?'" (per People). Bill paused and then responded, "You know, thanking Melinda."
Bill and Melinda have not commented beyond their Twitter statement and haven't explicitly spoken out about the reason behind their breakup, though their daughter, Jennifer Gates, got candid on social media after the news was made public. In a post on her Instagram Story on May 3, 2021, Jennifer noted that it had "been a challenging stretch of time for [their] whole family" and wrote that she was "still learning how to best support [her] own process and emotions as well as [her] family members at this time."
We're wishing nothing but the best for Bill, Melinda, and their children.