Did Bill And Melinda Gates Have A Prenup?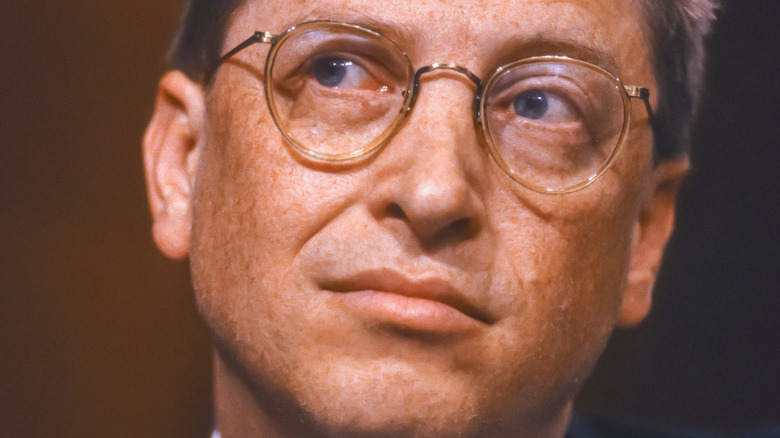 Shutterstock
Bill Gates and his wife, Melinda Gates were one of the richest couples in the world. Bill is reportedly worth between an eye watering $111 billion and $129 billion, while Melinda's net worth is a little less than her estranged husband's — but still serious cash — at $65 billion. So it's no wonder that fans have been questioning whether or not the two signed a prenup before their January 1994 wedding after they dropped a breakup bombshell.
Bill and Melinda announced that their divorce on the former's Twitter account on May 3, 2021. They confirmed their split 27 years after they tied the knot in a joint statement but revealed they would still continue to work on their nonprofit, the Bill & Melinda Gates foundation, together. "We have raised three incredible children and built a foundation that works all over the world to enable all people to lead healthy, productive lives," the statement read, with the now former couple adding that they "no longer believe [they] can grow together as a couple in this next phase of our lives."
Shortly after the statement was released, their eldest daughter, Jennifer Gates, shared her feelings in a candid Instagram Stories post. Bill and Melinda are also parents to a son, Rory and a second daughter, Phoebe.
So, what about that prenup? Read on to find out if Bill or Melinda ever signed on the dotted line.
How Bill and Melinda Gates will divide up their assets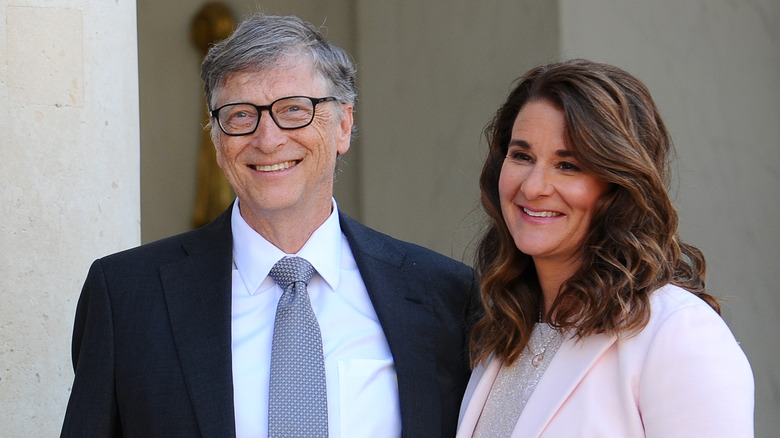 Frederic Stevens/Getty Images
Bill Gates and Melinda Gates do not have a prenup, according to court documents obtained by People. However, the now former couple do have a "separation agreement" which they will follow to divide up their assets. Entertainment Tonight reported that they would like "the court to divide their debts and liabilities, real property and personal property" in line with the agreement.
In their divorce petition, the couple stated that their "marriage is irretrievably broken" and asked "the court to dissolve [their] marriage and find that [their] marital community ended on the date stated in [their] separation contract." With their equally impressive net worths, it's perhaps unsurprising that neither is asking for spousal support.
People also claimed that Melinda "filed an automatic temporary order setting financial restraints," which means neither she nor Bill can make changes to their insurance policies or sell any properties unless they have a written agreement or the court orders it. Their financial dealings will also be separate going forward.
While it's sad to see a couple go their separate ways after such a long time together, we're hoping Bill and Melinda can keep their divorce as amicable as possible for everyone involved.