Meghan Markle Reveals New Details About Her First Children's Book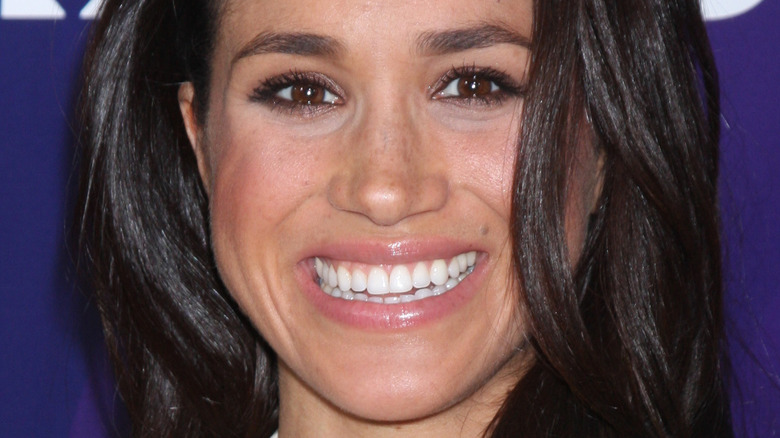 Shutterstock
These days, a lot of the buzz around Meghan Markle has to do with the nature of her relationship with the royal family. However, she's actually been incredibly busy with plenty of other things since she left behind her life as a senior royal who worked on behalf of the monarchy. Along with landing a new job with Disney, Meghan and her husband, Prince Harry, have also signed a deal with both Netflix and inked a contract with Spotify. On top of that, the former actor could always thrill her fans by reviving her old blog, The Tig.
Of course, Meghan also spends a lot of her time focusing on another one of her roles and major responsibilities. Indeed, we're referring to the fact that she's a dedicated mom. Along with parenting her son, Archie (who happens to resemble his royal dad), Meghan and Harry are expecting a baby girl.
Now, it looks like Meghan is combining her writing skills and her familiarity with kids by publishing her first children's book. And it's not just any children's book. It happens to be one that gives us a glimpse at Harry's bond with Archie. Read on to find out more about why you might want to read this book yourself, even if you don't have kids in your life.
Meghan Markle revealed how Harry and Archie inspired her children's book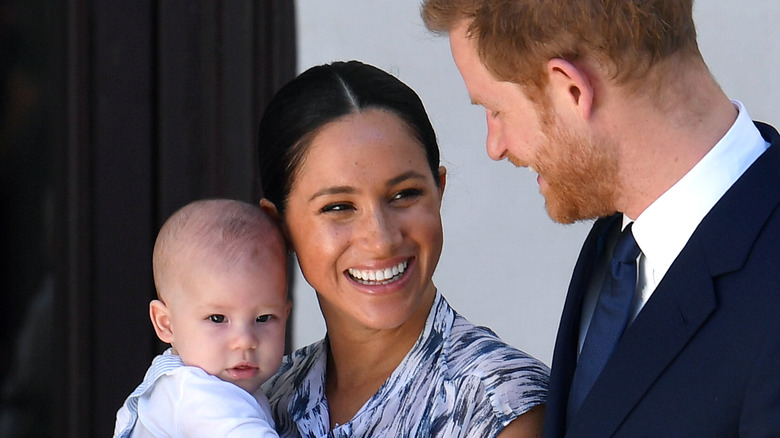 Pool/Getty Images
On June 8, you may want to be prepared to snap up Meghan Markle's first children's book, "The Bench," for plenty of reasons. First, it was illustrated by an award-winning artist, Christian Robinson. Meghan explained in a press release (via People) that "Christian layered in beautiful and ethereal watercolor illustrations that capture ... warmth, joy, and comfort." She also noted that together, she and Christian "worked closely" to create images while using "an inclusive lens." She added, "My hope is that 'The Bench' resonates with every family, no matter the makeup, as much as it does with mine."
Indeed, it will surely resonate with anyone who had a "special bond" with their parents, specifically their fathers. That's because Meghan's book delves into what a mother sees when it comes to "the relationship between fathers and sons from all walks of life." In fact, Meghan revealed, "'The Bench' started as a poem I wrote for my husband on Father's Day, the month after Archie was born." She added, "That poem became this story."
Anyone else already pre-ordering this book immediately?